This post is sponsored by Vocalpoint and Dick's Sporting Goods. All opinions, as always, are my own. 
The number of days left until marathon number 9 is rapidly approaching 60. The miles are long, the days are hot, no matter how early I get out. Humidity hangs heavy in the air, making even the shortest runs are chore. Dare I say it? Training has gotten old, yet I have to keep going. It's a marathon after all. To stay motivated and keep my head in the game, I visualize: Solid training. A strong race. Cool weather (did you hear that mom Nature?). Unwavering confidence. Friends. Happiness. Own the race course. The finish line. Me floating across said finish line. Accomplishment. Celebration.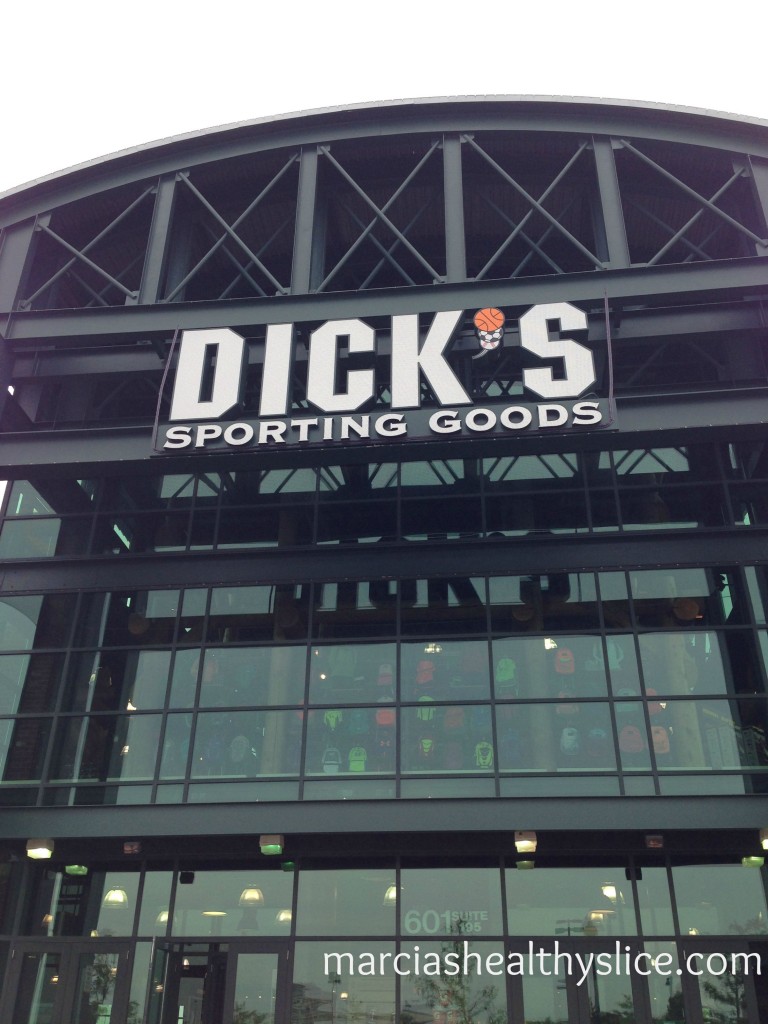 As a reward for sticking with my training so far, and to make these homestretch weeks a little more pleasant, I like to treat myself. What better way to do that than head to Dick's Sporting Goods? I've been a huge fan of their women's apparel for years and they recently made the women's department even better, if that could be possible.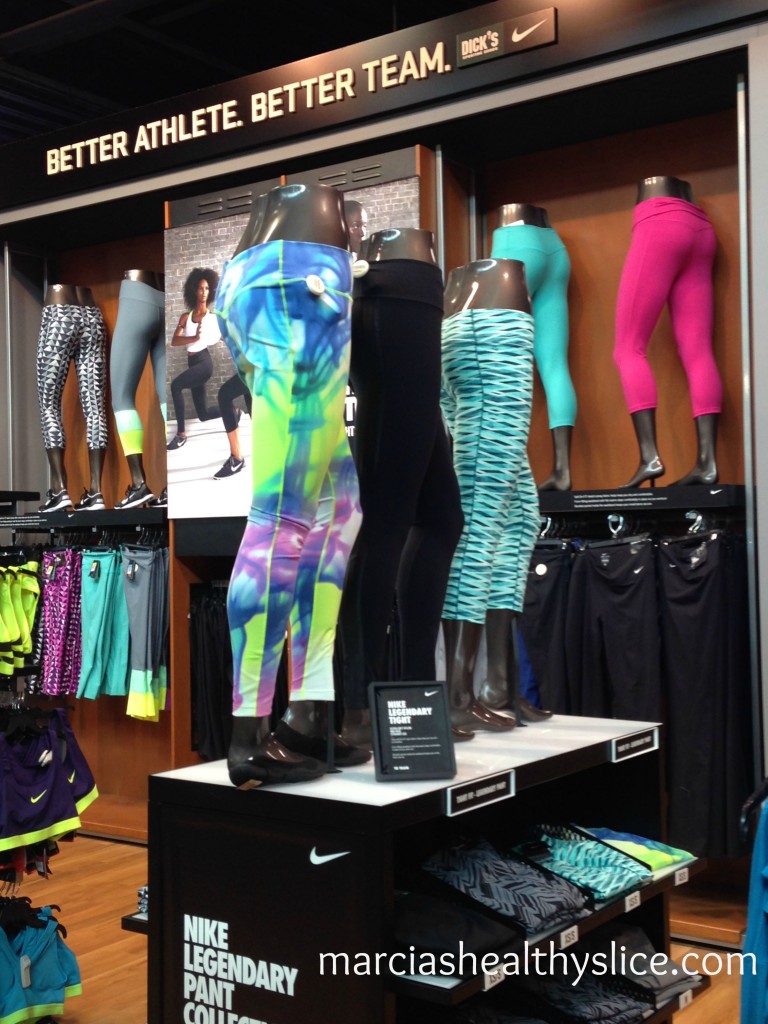 They've widened the aisles so I can shop easier with the kids in tow, and build outfits to my heart's content…which is exactly what I did.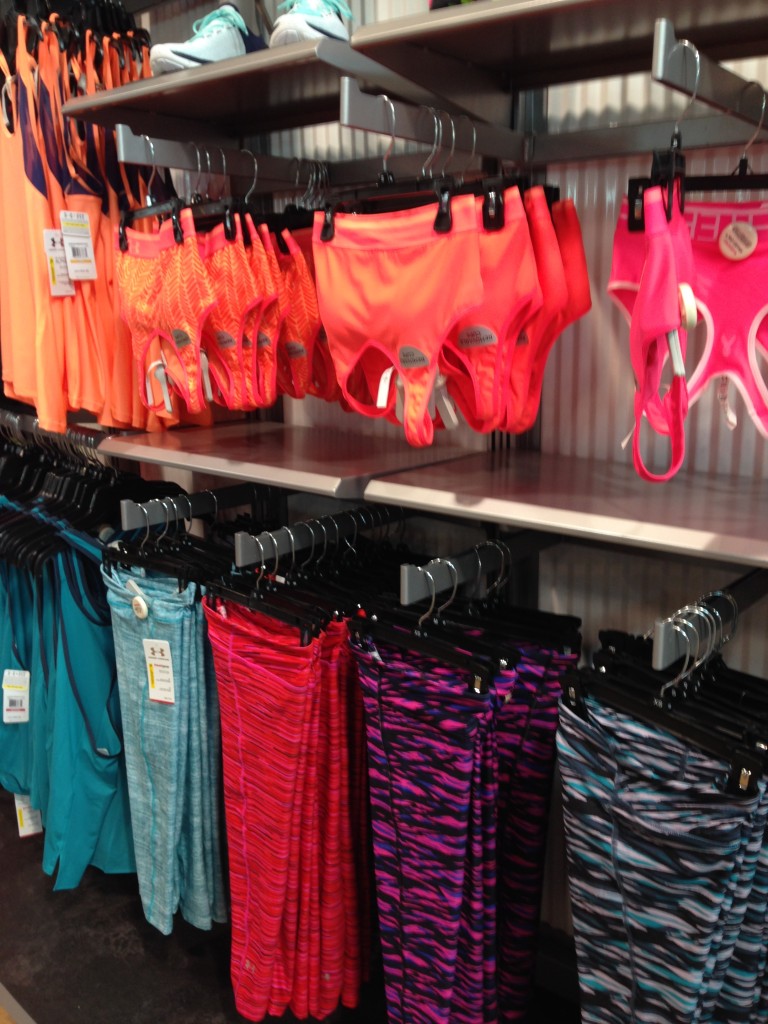 Dick's has all the brands I love: Nike, Under Armour, Reebok, and some new ones too. Like Calia by Carrie Underwood and Lucy. Very cool. I'll have one of everything please!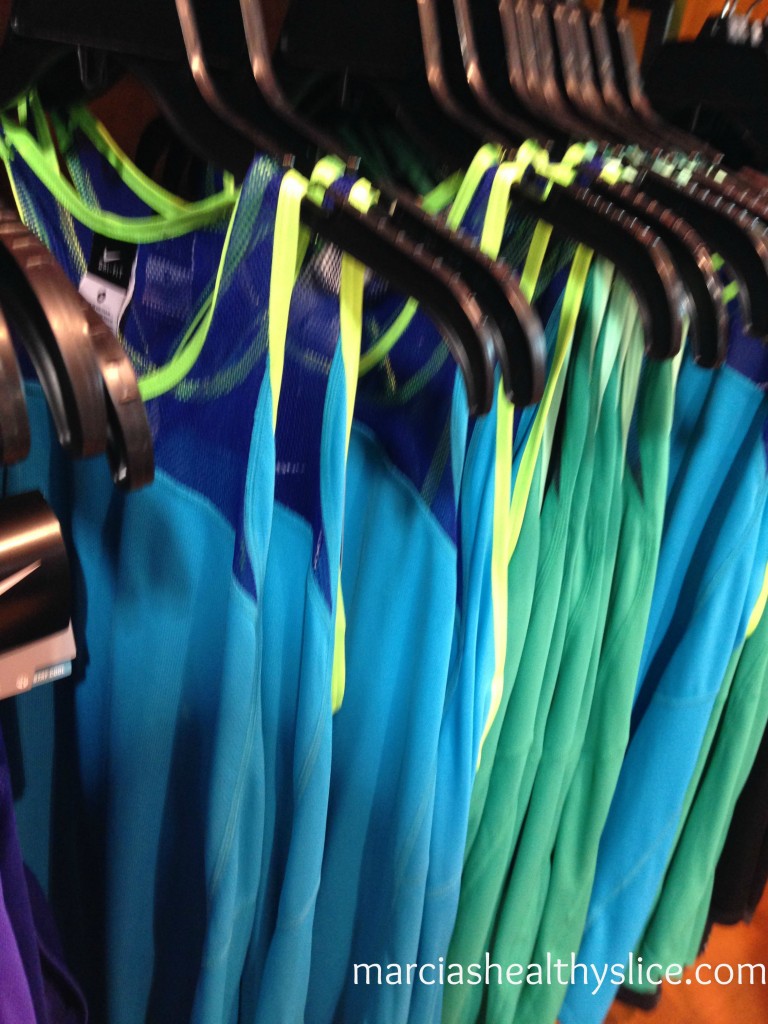 For training and racing I like to wear fun, hi-viz colors both for safety and so friends and family can spot me on the course.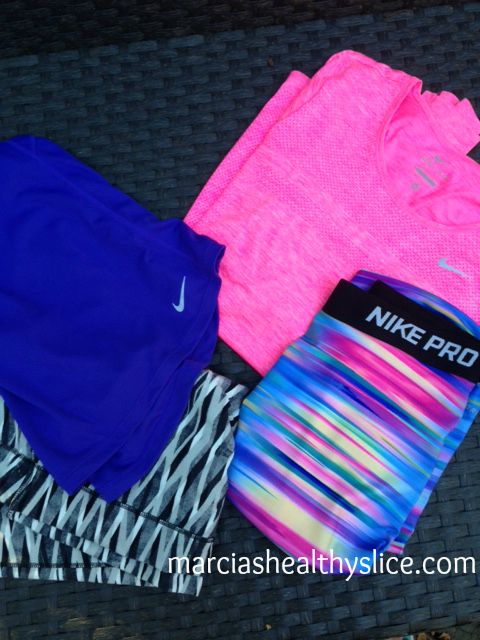 Since I was just in Greece visiting the temple of Nike, Goddess of Victory, I was inspired to pick up a few pieces from Nike in fun colors and patterns. Seriously how could I resist? The jury's still out, but who knows? You just might see me in some of these in Twin Cities on October 4. Stay tuned!
Have you checked out Dick's Sporting Goods Lately? What fitness apparel brands do you love?