Runfession Friday is upon us once again! Spill your run-, gym-, swim-, heck any confessions will do and link them up below. I promise you'll feel better! Ok let's get this party started: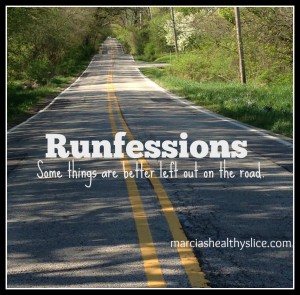 When I ran the Twin Cities Marathon earlier this month, I tucked my drivers license in my fuel belt pocket so I could access the beer tent apres race. I have my priorities. It wasn't until 3 weeks later that I realized said driver's license was still tucked in my fuel belt. Remember when I almost got arrested? I'd still be in the slammer for driving without a license. Can you say scofflaw?
Also jammed in said fuel belt were no less than five gels. All but one of them I hoarded in desperation at mile 17 of the race. Apparently it was my mission to take a gel from every single volunteer that offered one. Mission accomplished.
I went through the usual stages in Twin Cities:
At mile 18: Ugh why am I doing this?
At mile 20: I'm never doing this again!
At mile 22: NO MORE satan-spawn marathons for me.
Mile 24: This @%@#ing race totally !!@$. I'm !@$%ing dying. Hey pretty church. I'm never doing !&(#@ !@%&@ !@%&. Wait that's not the @#$! finish line? Where's the beer tent?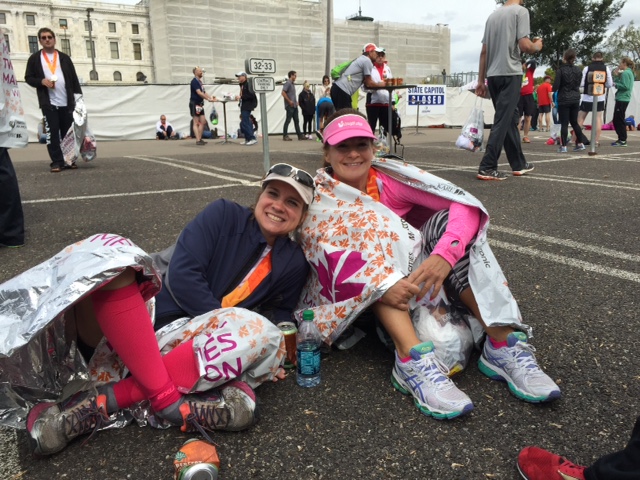 A mere hour or so later, there we sat talking about our next marathon. In a dehydrated, brain-addled state, I agreed to a fall marathon (Indy Monumental) next year. But that wasn't enough. When I got home, there I sat entertaining another fall marathon THIS year. I scrutinized course elevations, prices, how long it would take to drive. Like a true junkie, I eyed winter and early spring races too: RnR NOLA, Avenue of the Giants, Gasparilla.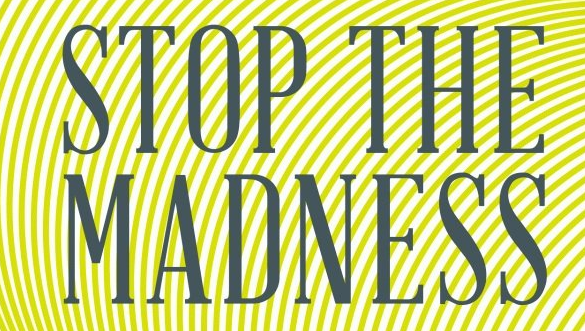 My Asics were stars at the marathon. Not a blister or hot spot in sight. And yet? I've been unfaithful. I may have been caught tramping around with my old love, Mizuno. We had so many good years together and look at the pretty green.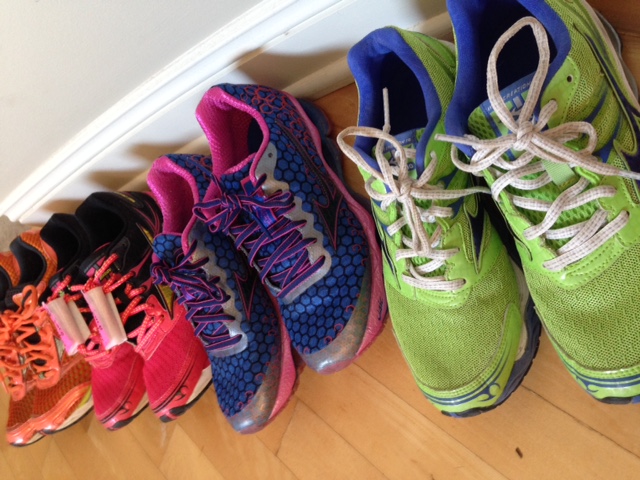 It's not a shoe for the long haul but it's still fun for a quick 6-mile romp. #shoewhore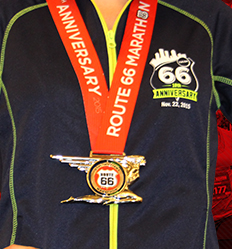 I tell you medals don't matter (that much) then I'm drawn like a magpie to this shiny number. It's ever so pretty because its the 10th anniversary. There's a free jacket too. Because I need a jacket like I need another hole in the head.
I've been riding Blanche the trusty road bike all summer and fall with the number from last June's tri still hanging on her. Am I clinging to a past accomplishment? Or just plain lazy? I choose the later.
There! I feel better already. Your turn! Is there a race medal you covet?