As health and fitness-minded people, we tend to spend lots of time focusing on the kinds of exercise we do and the quality of the foods we put into our bodies. But how much do we think about what we put ON our bodies, in terms of health & beauty products? Do we have any clue what kinds of chemicals are lurking there? According to Dr. Mercola, many common household goods and health & beauty items are major sources of chemical exposure that can lead to the accumulation of toxins in the body and the ones most at risk, not surprisingly, are children.
Buy organics where it makes sense to do so.
Use only hormone-free dairy products
Use glass food storage containers instead of plastic
Even BPA-free plastics are never heated in the microwave or dishwasher.
Over the past year I've been cracking down on personal-care items like soap, lotion, shampoo, deoderant, etc. As someone firmly ensconced in the joys of middle-age, hormone disruptors concern me.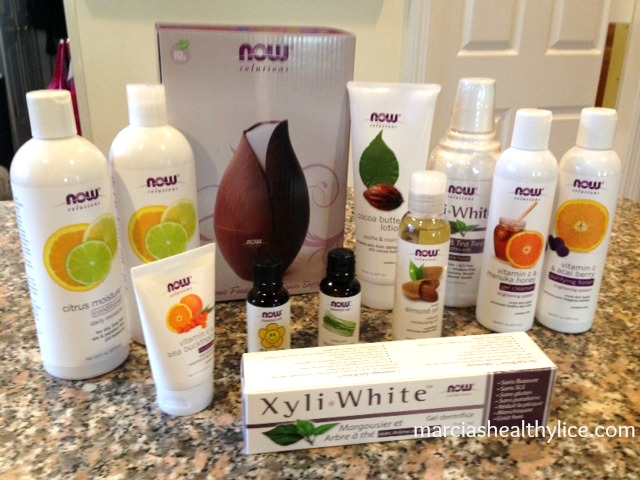 When I attended the NOW Foods Immersion last spring, I learned that a brand I love and trust for sports and nutritional supplements also has an extensive line of beauty and personal care products that are free from phthalates, parabens and other chemicals.
Since that time, I've fallen in love with NOW's shampoo and conditioner, toothpaste, mouthwash, face cleanser and toner, among many other things.
This year I was honored to become a NOW Foods Ambassador and I had the chance to try even more from their personal care line.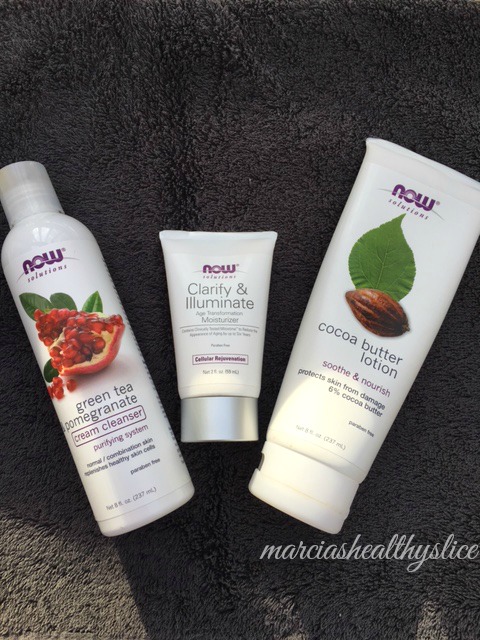 Ever since winter hit with a vengeance, the frigid air has been super dry and my skin has been screaming for some moisture. I swapped my usual NOW Vitamin C & Manuka Honey face cleanser for the Green Tea & Pomegranate Cream Cleanser and then moisturize with the Clarify & Illuminate Age Transformation Moisturizer. It soaks right in and keeps my face feeling soft but never greasy. I thought I'd miss the fragrances that are in other body lotions but NOW's Cocoa Butter body lotion is wonderful and smells lightly of cocoa. Yes please!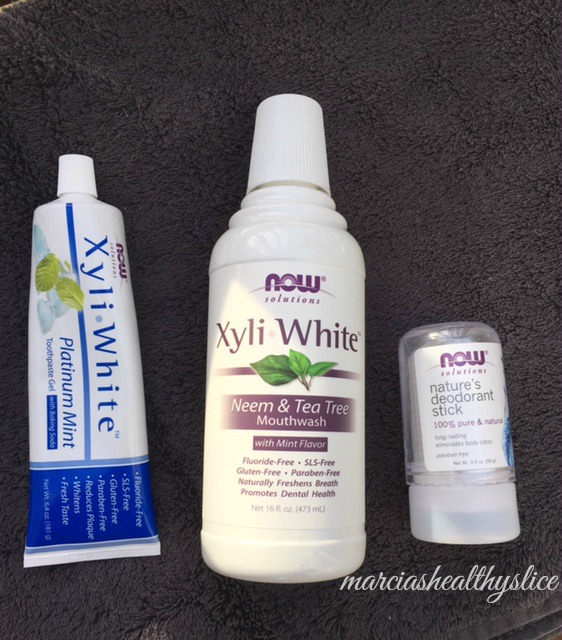 Once I tried NOW toothpaste and mouthwash, I never looked back. I super love both and so does the rest of my family.  To be honest, I was skeptical of the deoderant. I've heard of deoderant crystals before but never tried. The concern with conventional deoderant is that it contains aluminum. The active ingredient in NOW Nature's Deoderant Stick is mineral salts that provide long-lasting odor protection. It contains no harsh chemicals, oils, alcohol, preservatives or harmful forms of aluminum. I was freaking amazed how well it worked. Easily the best  and longest lasting deoderant I've ever tried. Color me impressed….and odor free!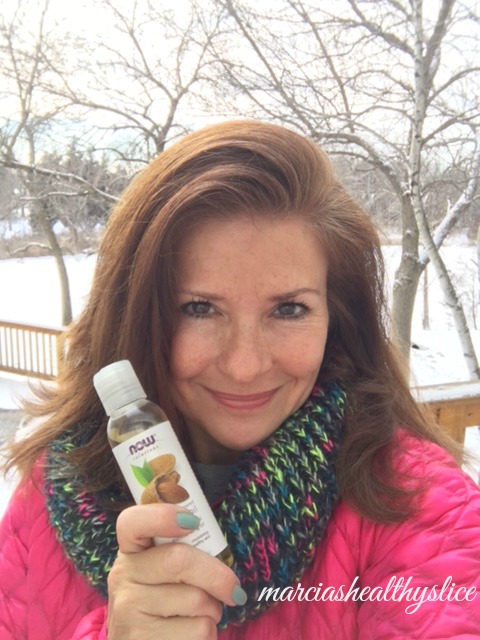 Last but not least, my #1 winter lifesaver is NOW Almond Oil. It's marvelous as a body and face moisturizer, use it to soften cuticles and replenish winter-dry nails. My favorite use for it though is on my hair. Just a couple of drops worked through my hair right after blow-drying restores its natural luster and eliminates any static or fly-aways. So simple and easy!
WIN IT!
One lucky reader will win their choice of THREE of the following products: Green Tea & Pomegranate Cream Cleanser, Clarify & Illuminate Moisturizer, Cocoa Butter Lotion, Toothpaste, Mouthwash, Nature's Deoderant, Almond Oil.
What steps do you take to keep harmful chemicals out of your home? 
This post is sponsored by NOW Foods. All thoughts and opinions are my own.