Monday: Rest
Tuesday: 6 Trail miles
Wednesday: 5 miles
Thursday: Strength + Swim
Friday: Run 10 miles
Saturday: Strength/core
Sunday: Rest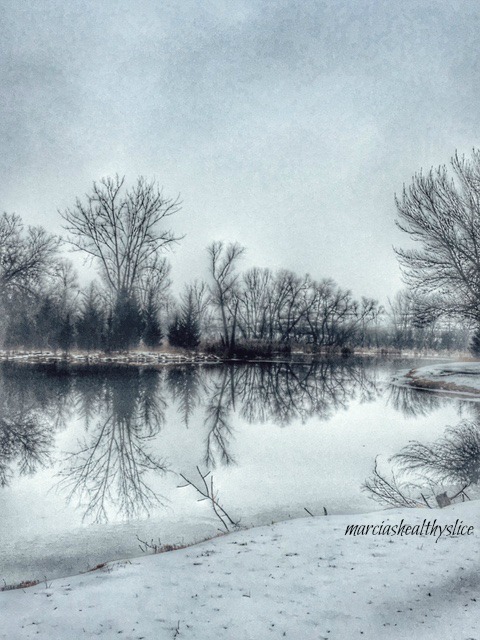 Could the landscape be more grey?
It was another one of those super gray, foggy, but mild weeks that seems to be this season's theme. Kids went back to school. It was time. Although it's still so dark in the morning, I'm driving Thing 1. It's a pain, but safety first. I find myself fighting the urge to rush through this bleak season and look toward spring.
I'm getting more accustomed to my strength workouts. I'm squatting heavier with less DOMS. And my legs don't feel dead on my runs the next day. Knock wood.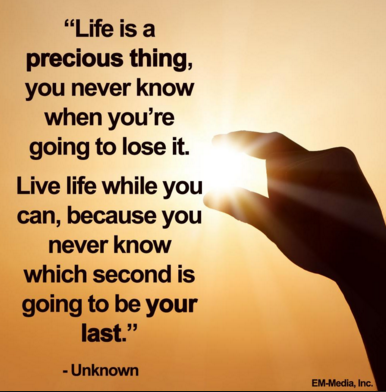 I was up putting the dog out (as usual) at 3:30 Friday morning when I noticed our neighbor across the street had an ambulance, fire truck, etc out in front. Nothing good comes of that. We heard the next day, our neighbor passed away suddenly. Life is precious. I'd seen him just the day before as he did his usual 200-yd drive to the mailbox. Kind of creepy to think back and realize that was his last day here on Earth.
Lots of the week was spent single parenting. Not my fave but we had fun and made the best of it. We went to a niece's 9th birthday party. And drove home in driving snow and howling winds. Winter arrived with a vengeance.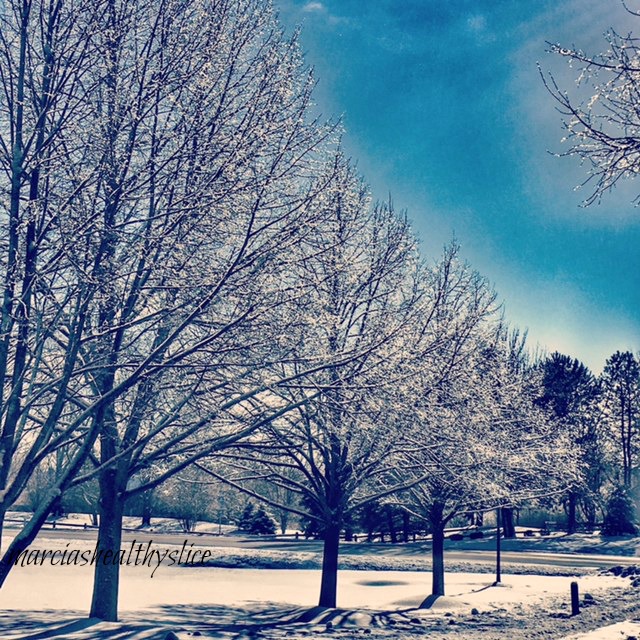 Sunday I was grateful for a rest day complete with early morning coffee by the fire, as well as the return of the Caveman. The day was low-key, complete with groceries, laundry, meal planning and even some food prep. What? This seat-of-the-pants non-planner prepped food?? More on that to come.
I'd be lying if I said I didn't contemplate the Starwars half for a minute. I'm too cheap to spend $70 on a B-list half but I'll spend $$$$ on an A-lister. 
Stalking the Disney runners made me itch for a race. I'd planned to sign up for a spring half marathon, alas when I went to do so, the price for the one I'd been eyeing had increased, putting it over $70 once the signup fees were added in. I'd be fine if this were an A-list race, but it's not. Plus it's not 'til mid-May. I'd hoped to run a half in April. Back to the drawing board.
One last WONDERFUL thing. My heart breaks every time someone qualifies for Boston then is shut out because it sells out before everyone who qualified can register. My friend Terzah has qualified twice. And shut out twice. This weekend she ended up winning a spot, courtesy of Clif Bar so she'll be toeing the line in Hopkinton this April after all and I couldn't be happier for her!
Congrats to everyone who raced this weekend! Did you? How much will you spend on a half marathon?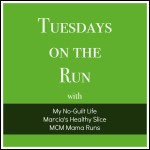 This week's Tuesdays on the Run Linkup topic is weird running/racing dreams. Have you had one? I have! Stop by and tell us about it. Remember any running-related post is fair game too. Join us!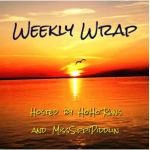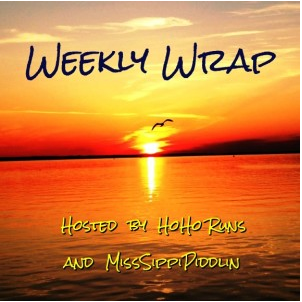 I'm linking up with Tricia and Holly (both brand new marathoners! Holla!) for the Weekly Wrap.