Ahhhh. Sweet summertime how I've missed your long, sunny days and warm temps. School's out, my tri is over, marathon training is fast approaching and the living is easy.
What better time to share some of my summertime favorites:
Easy dresses. Although I started my career (back in the stone-age) in the fashion industry working for Ralph Lauren, my summer fashion sense, if you can call it that, has devolved into mostly shorts and capris. This year I've raised the bar. I tore myself out of my comfy zone and got some dresses. Say what? These two from Prana could not be cuter or more effortless to throw on and look like I'm "going somewhere" as my kids put it.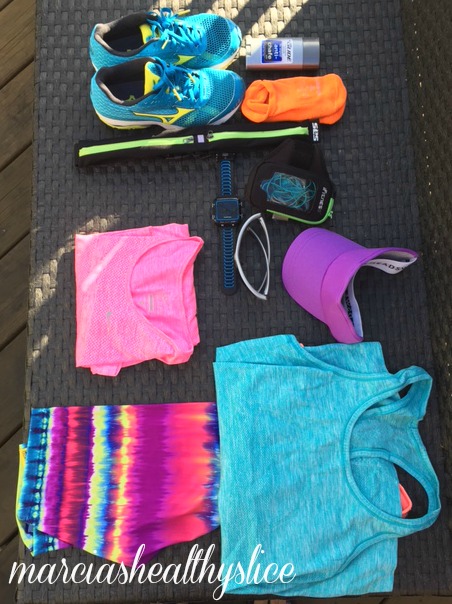 All my racing stuff…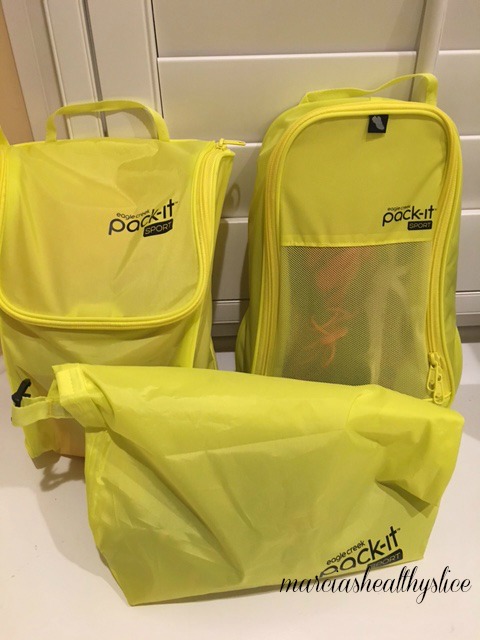 …fits easily into these organizers.
Eagle Creek Travel Organizers. It's no secret I'm headed to Ireland this summer for some RocknRoll Dublin action. I actually had a dream last night that I totally forgot my luggage. Can you imagine? The plan for Dublin is to pack light! I super love these organizers from Eagle Creek because they allow me to keep my running stuff together and away from other "civilian" clothes so I can easily find what I need in those stressful wee hours before a race. There's a fitness locker, a shoe locker and a roll-top sack that's perfect to isolate wet, sweaty clothes. I also like the idea of keeping electronics in it. The hi-viz lemon yellow rocks.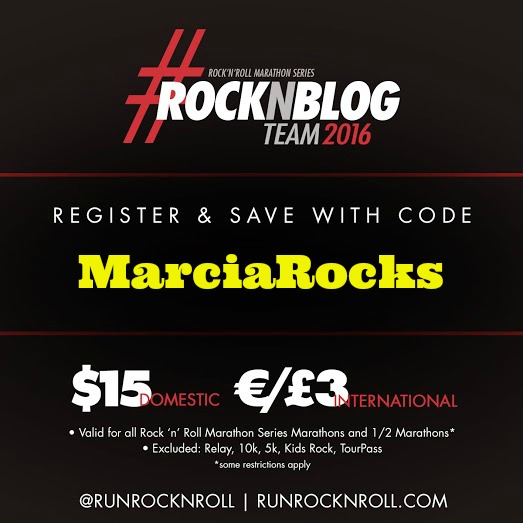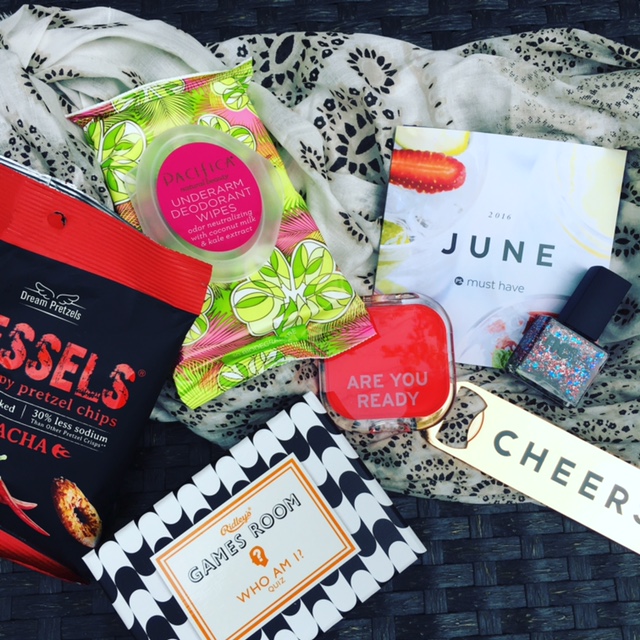 Pop Sugar #MustHaveBox: Pop Sugar sent me this month's  box to try. How lucky am I? Rest assured this box does not disappoint! Its jammed with all sorts of fun goodies you'll enjoy. From a chic beach sarong, to snacks, a gilded bottle opener, a fun party game and underarm deoderant wipes and more, this box has everything you'll want to take on a beach weekend. I especially love and am already wearing NCLA's Born on the 4th sparkly nail polish. Totally festive! Get your own Must Have Box here. 
Beach/pool Reads. Night Running is a collection of 11 short essays, most by women authors, set in various countries around the world. I could relate to the perspective of some of the authors and was inspired and intriged by others. Overall I found the essays thought provoking and enjoyable to read. A perfect beach or pool-side companion.
Gelato! I didn't think I could love any gelato as much a I loved the Stracciatella in Roma but dang Talenti gelato comes close. I tried the salted caramel and caramel cookie crunch. Both divine. I may have hidden the caramel cookie crunch in the freezer then enjoyed in out on the deck when the kids weren't home.
If you were gelato, what flavor would you be?
Talenti has created an algorithm that basically connects to your social handles, scans your posts and applies a "flavor sentiment," such as sweet, sour, spicy, salty or bitter to each post. It uses this info to create a "custom gelato flavor" that's all your own. The first time I gave it ago, my flavor was some kind of whiskey marzipan jazz (what?) The next time I flavorized I got Palmier Cola. Um…..alrighty then. Try the flavorizer here to see what your personal flavor is but hurry because it ends on July 2.
What are you loving this summer? Are you traveling? What's your gelato flavor?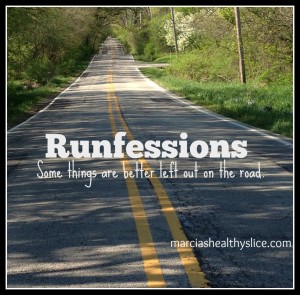 It's time to cleanse your sweaty soul! Join us this Friday for Runfessions linkup!