I've been a girl about town this week. Before I get to that, and before I share my Mexican Hot Chocolate Protein Bites recipe, here's how week 2 of marathon taper went. The workouts are getting scarce:
Monday: Rest
Tuesday: Speedwork 5 x 1000m
Wednesday: Yoga
Thursday: 6 Mile Tempo Run
Friday: Rest
Saturday: Pumpkin carving marathon. Is there a medal for that?
Sunday: Run 10 Miles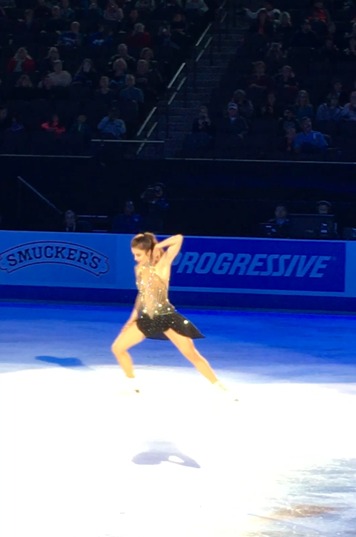 Ashley Wagner won the women's singles competition. 
I kicked off the week by attending the Skate America Gala, which was a fun evening of championship figure skating. Thanks to my skating/blogging friend Mary, our seats were phenomenal. Mary we missed you!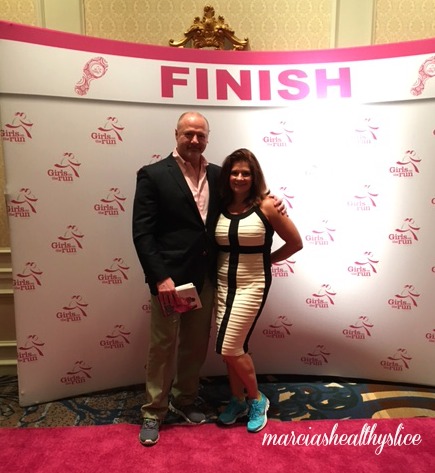 They didn't have to twist my arm to get me to wear running shoes on the red carpet! 
The Caveman and I attended the Girls on the Run Soiree at Chicago's Drake Hotel.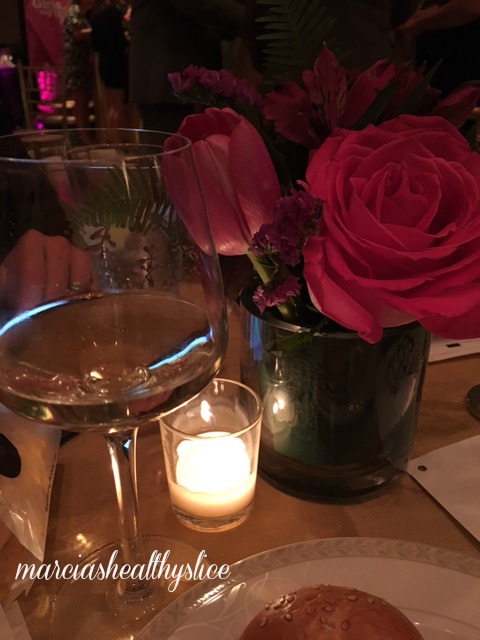 It was a fabulous evening filled with good food, fun and lots of running friends, all for a wonderful cause.
Seriously look at this gorgeous ballroom. 
The evening featured a raffle and silent auction for a multitude of fabulous prizes. I may have been coveting the road bike….and the stand-up paddleboard.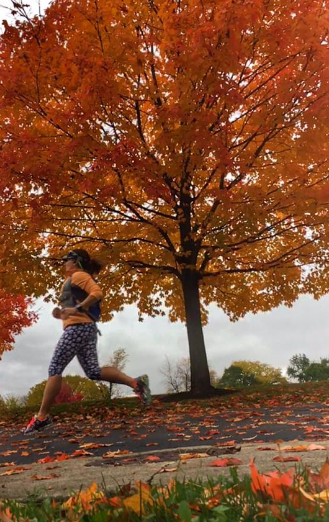 My last long run of the training cycle went off without a hitch. It's amazing how 10 miles feels like table scraps when you're into the taper…not that I'm complaining.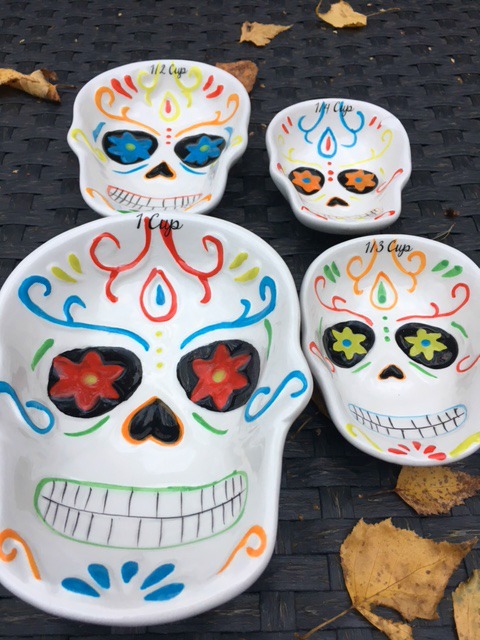 With Halloween here and all, you may have noticed I've been obsessed with all things skulls. You saw my new skulls running gear here. How cute are these sugar skulls I found at World Market? This Halloween/skull obsession inspired me to create a new Protein Bite recipe using some of my favorite products from Now Foods. I've been enjoying them instead of diving headfirst into the Halloween candy. I won't tell you how many batches I had to make before I could even get a pic of them. A certain Caveman just. Kept. Eating them. They're chocolaty with a cinnamon accent and just a hint of heat. Give them a try!
| | | |
| --- | --- | --- |
| Mexican Hot Chocolate Protein Bites | | Print |
Prep time:
Cook time:
Total time:
Ingredients
1C Oats
1 Scoop Now Foods Chocolate Protein Powder
2T Ground Flaxseed
2T NOW Foods Cocoa Lovers Organic Cocoa
2t Cinnamon
1T NOW Foods Chia Seeds
1.2C Chocolate Chips
1 Pinch of Cayenne (optional)
½C Nut Butter of your choice
⅓C Honey
1T NOW Foods Coconut Infusions Vigin Coconut Oil, melted
Instructions
Combine the dry ingredients in a bowl while you're melting the coconut oil in a small pan over low heat. Add nut butter and honey to dry ingredients and combine, then pour in melted coconut oil. Form into bite-sized balls, chill and enjoy!
Happy Halloween! How was your week? Did you race? Will you trick or treat?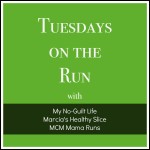 Tomorrow's on the Tuesdays on the Run Linkup we're talking all about winter crosstraining. Stop by and tell us about your favorites!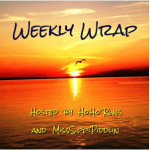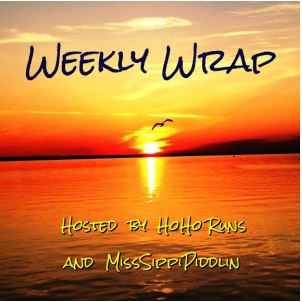 I'm linking up with Tricia and Holly for the Weekly Wrap…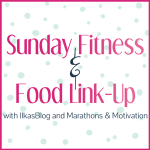 …and with Ilka and Angela for the Sunday Fitness and Food Linkup. Join us!