Of all the things to think about when I run…upcoming races, weather, how much that first mile (or 5) sucks…I admit I don't spend much, if any, time thinking about my gait. I know that I'm a mid-foot striker…before I tire and revert to a plodding heel strike…and that any gait analysis I've ever had recommends I wear a neutral shoe, in which I've been happy. Oh and I've used a few apps that are so kind to tell me my cadence.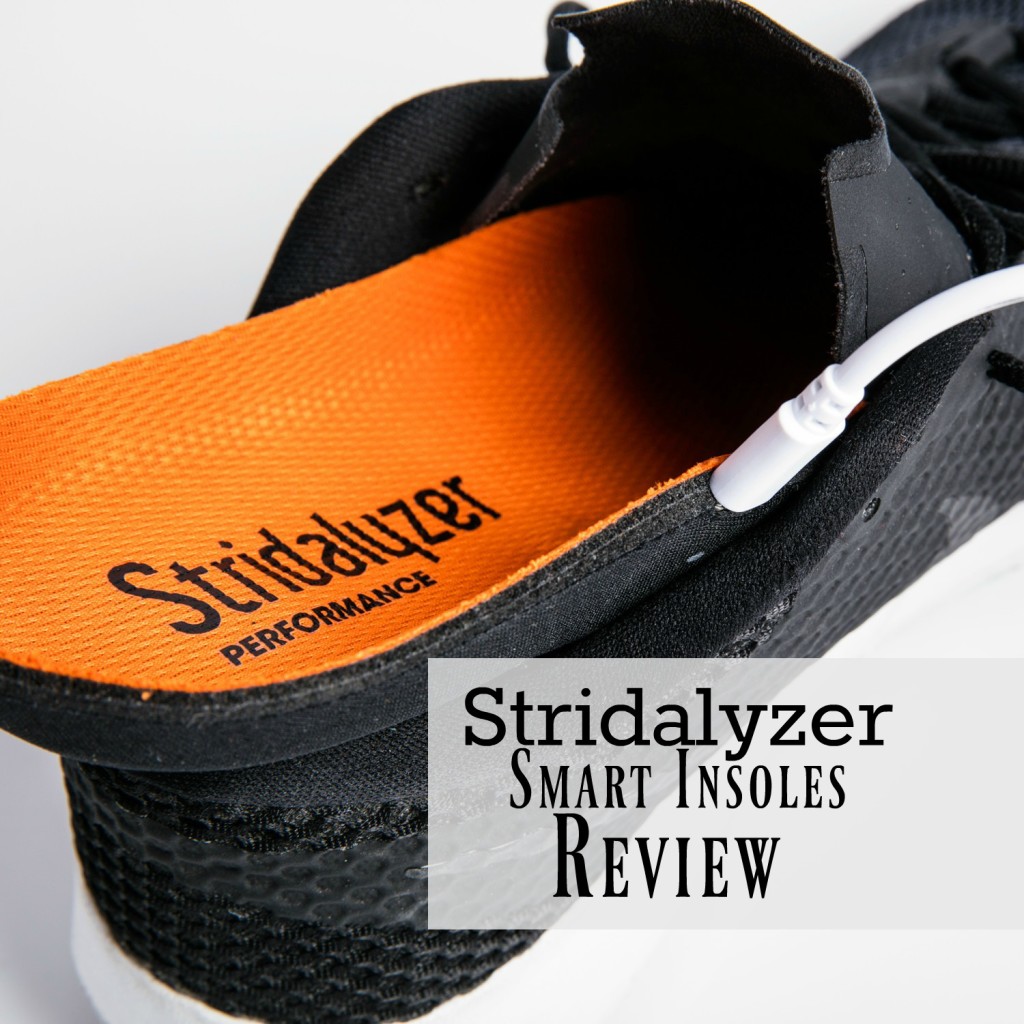 Recently I had the opportunity to test out Stridalyzer Smart Insoles. Basically they're insoles with sensors inside that connect wirelessly to an app on your smart phone.
I downloaded the app, entered my info, then connected the insoles one at a time.
I charged them via USB port them inserted them in my running shoes. I had some concern whether they'd be as comfy as the original insoles, seeing they contained sensors inside, so initially I kept them to short runs. Turns out they were perfectly comfortable and to me there was no detectable difference between them and the insoles that originally came in my shoes.
I wear different shoes for long and trail runs than I do for speed and tempo work. The insoles can be pulled out and switched into other shoes, although for testing purposes I kept them in my long run shoes.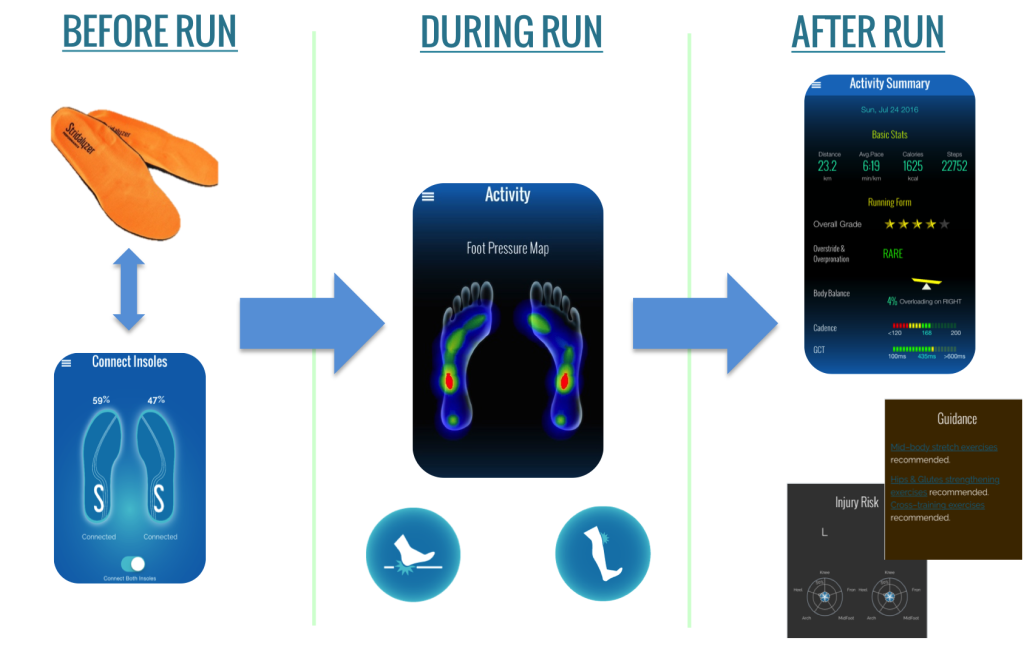 They work in tandem with the Stridalyzer smart phone app. I started the app when I began my run. Real time results were announced via my headphones as I ran. Very cool.
What Stridalyzer told me
The first announcement, after the initial pleasantries, maybe a minute into my run was mid-stress left. Then knee stress left. It also fed me data about my stride length, cadence and ground contact time. After about a mile she stopped telling me about knee stress. I guess I'm unbalanced in my warmup phase. Who knew?
What I learned
As I fatigue, my stride gets longer and cadence slows.
On some runs I tended to run a little unbalanced, loading more weight to the left side at times, although as my run went on, I tend to achieve balance.
The most unbalanced run I had while wearing Stridalyzer took place at a time I experienced fairly significant sciatic nerve pain on the right. While that was bothering me, I unknowingly compensated by shifting my weight to the left. Pretty crazy, yes?
Later in the testing process, when my sciatic nerve was less of an issue, Stridalyzer did not give me the left knee stress warning.
According to the foot pressure map, I am indeed a midfoot striker, as I'd thought/hoped.
Pros
Receive real-time feedback by running with your phone.
You can also run without your phone and feedback will be stored for review later.
The graphic feedback is fascinating and great food for thought.
Pressure maps show what parts of your feet and legs are taking on the most stress.
Stridalyzer gives you cadence, stride length, ground contact time, and stress warnings.
You can still run with music and hear the Stridalyzer announcements too.
They're totally comfortable.
Moisture and sweat resistant, although not recommended to be worn in rain.
Cons
Stridalyzer smart insoles are pricey. $159 for a set.
Pulling insoles out of shoes you just ran 18 miles in to recharge is…um…kind of gross.
The right insole was finicky. It consistently required a few attempts to get it connected, however ultimately it worked.
I imagine these insoles will wear out over time, just like any other. They'd be costly to replace. I suspect they're meant to be used occasionally for a diagnostic gait tuneup.
Want to try Stridalyzer for yourself? Save 15% with SUMMERRUN.
Do you focus on your running gait? Have you tried to change it to improve performance or prevent injury?
I received this product free of charge for testing purposes. All thoughts and opinions, as always, are my own.