This week's Tuesdays on the Run is going green! We're talking all things St. Patty's day because….well why not? It's fun, festive, fabulous and we need more of that in these parts as winter finally rears its snowy head. So tell us: Do you have a St. Patrick's Day race you must run? Costume? Food traditions? Spill it?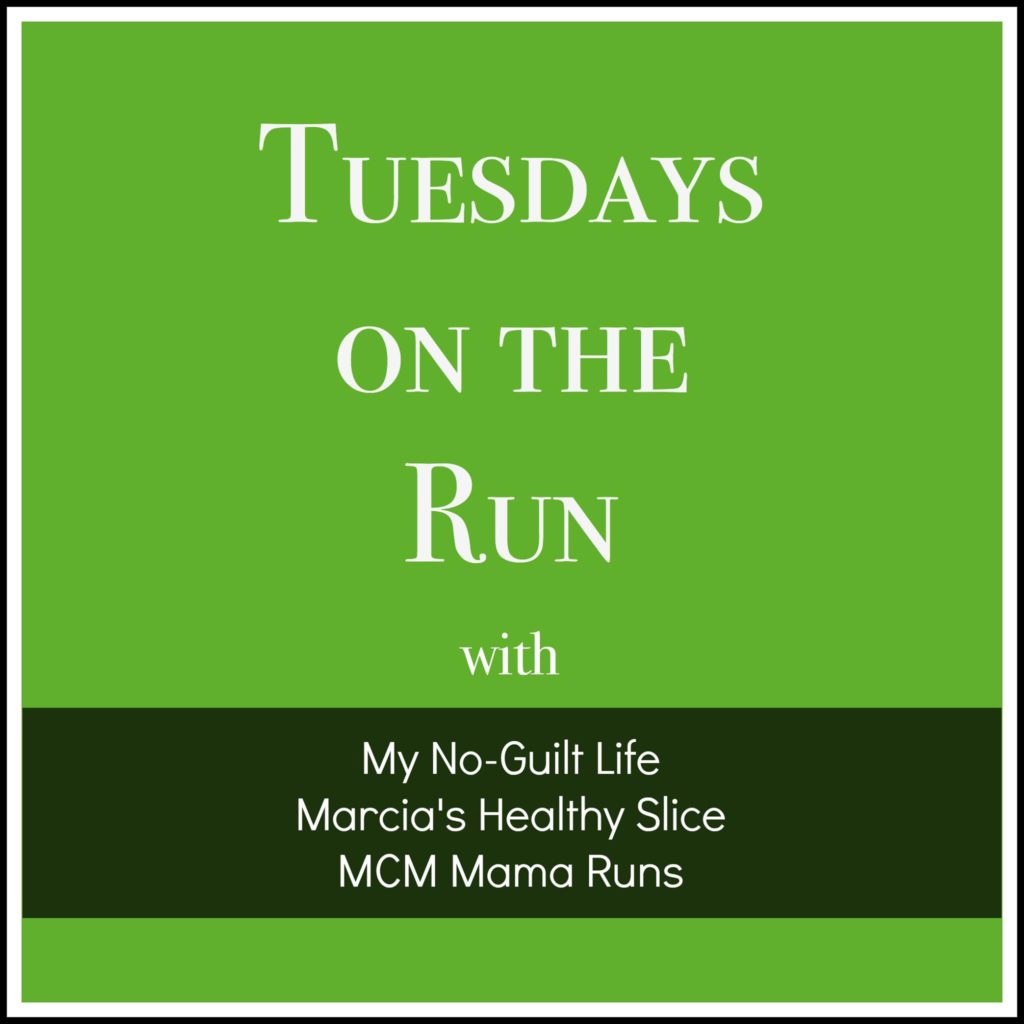 It's not that I dislike St. Patrick's Day because I like it just fine, and it's kind of a big deal in Chicago, what with the river dyed green, the St. Patty's Day parade, Irish dancing, etc. But somehow I managed to come almost 20 years in my running life avoiding almost all of the St. Patty's Day races here in Chicagoland. Almost all.

The Shamrock Shuffle is Chicago's marquis St. Patrick's Day race, which doesn't actually take place until April 2 this year. Due to Chicago's propensity for ridiculous weather swings (like the one we're having right now) I suppose the organizers thought it'd be better to push it into spring. Smart move.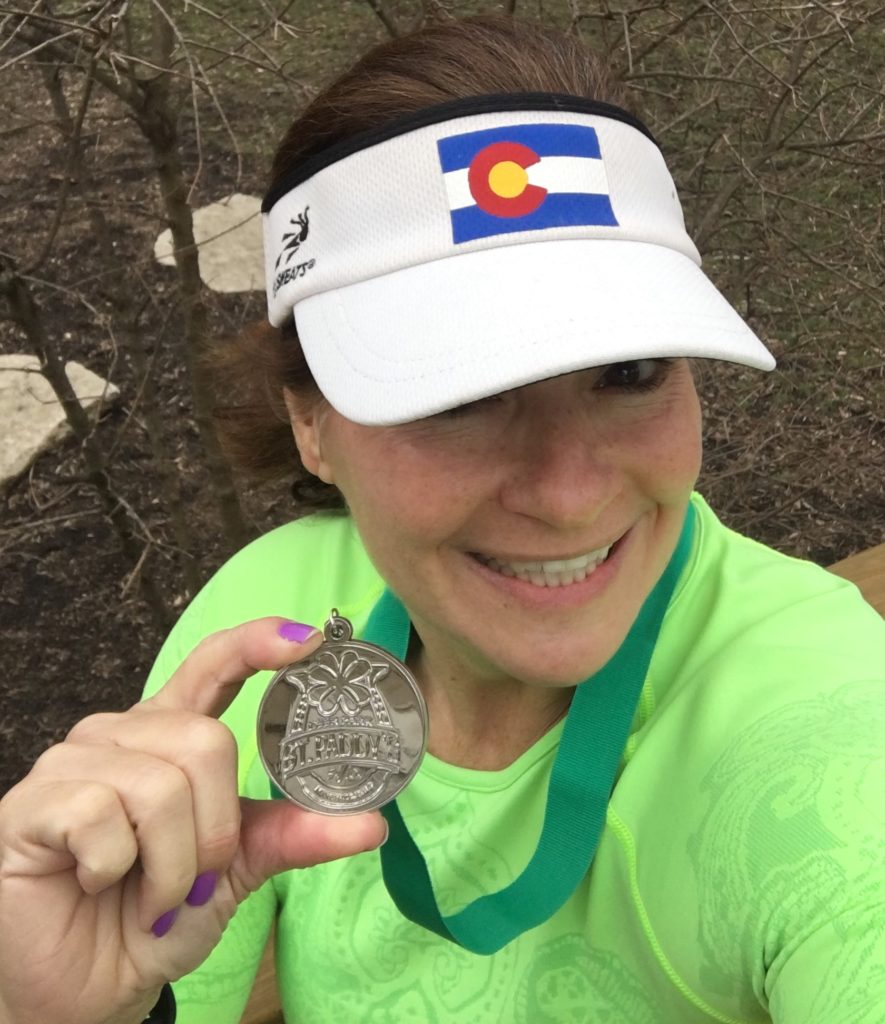 Last year I ran a local St. Patty's Day 5k….scored an AG award…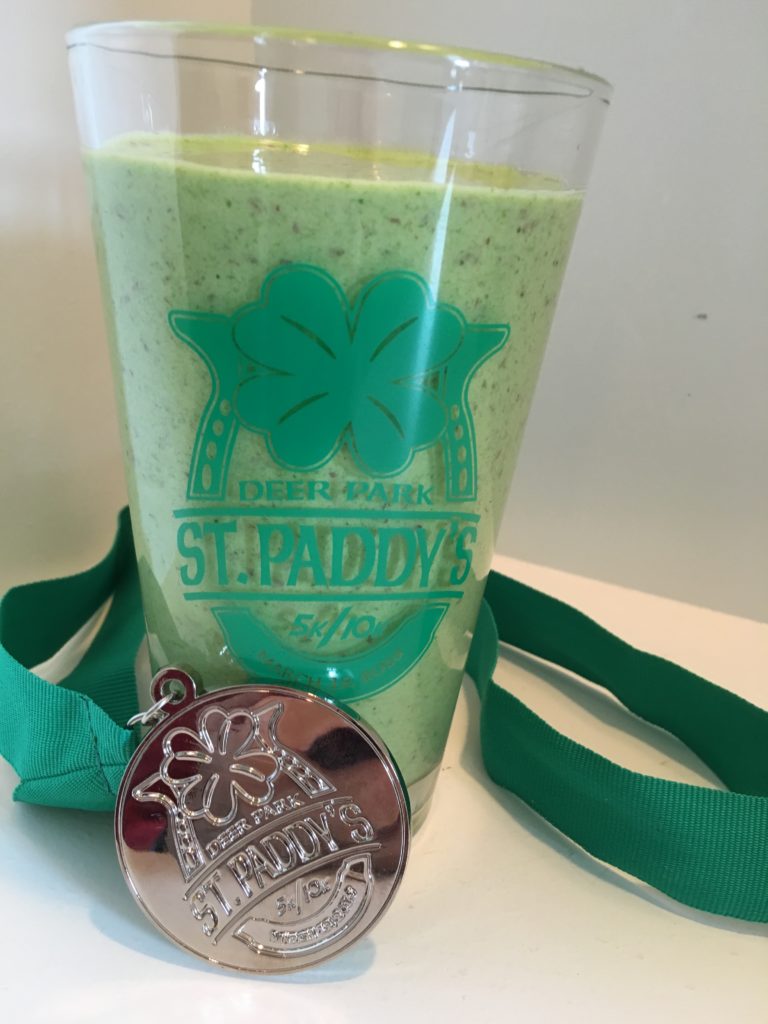 …and a highly-coveted pint glass.
The other St. Patrick's-ish race I've run (a lot) is the March Madness Half Marathon in Cary, Illinois. This sucker was my first-ever half back in 2007 and I've run it 6x since. It's still the hardest half marathon course I've ever run. Definitely not for the faint of heart. Forget about it if hills make you convulse with dread. The weather has been all over the place: I've run in 20 degrees and snow, 80 degree heat, sideways freezing rain, and the most wicked thunderstorm I've ever run in.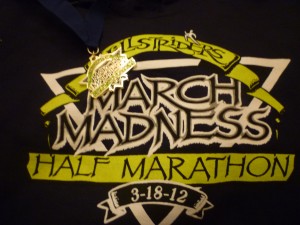 If costumes and photo ops are your thing, this race is not for you. I had no idea when I signed up, but the field is very serious and VERY fast. The first half of the course is net downhill, similar to Boston….and, starting at mile 5…loaded with hills. It's basically a perfect simulator for Boston. So who do you think shows up to run? Yes, runners in the final month of their Boston training. Pretty perfect because it takes place 4 weeks before that little race in Beantown.
Your turn! What St. Patty's Day races, traditions, costumes etc. do you enjoy? Do you have a race that you love to hate?
Loading InLinkz ...