Happy Easter and Passover and MARATHON MONDAY! Here's how the week in training went:
Monday: Swim
Tuesday: Run 1- and 2-mile repeats
Wednesday: Bike 18 miles + Swim
Thursday: Rest
Friday: Run 6 miles from hell + drills
Saturday: Strength Training
Sunday: Run 12 miles
Don't let the blue sky and cute capris fool you. This run was sheer hell. Here's about the only stretch I wasn't walking and swearing. Just kidding…kind of. The bright spot was these awesome Skirtsports Pocketopia capris I won from Deb's giveaway. Love them!
With the exception of the run from hell on Friday, it was a solid training week but also a week seemingly filled with small annoyances:
It's been 10 weeks and Thing 1's new passport is still MIA.
I got a new phone that refuses to pair with any of my Bluetooth devices
No bluetooth = no music on the run as someone already absconded with the earphones my new phone came with. I kind of hate that my old standby Yurbuds are now obsolete.
I flat out forgot to wear my Garmin for my bike/swim brick so I've got no data. Apparently I've become a glutton for stats.
The top for my Nathan handheld is missing. Seriously how could I have lost it? I already checked down the garbage disposal (eew) and I fear it got swept into the trash.
Like I said small annoyances. First world problems for sure. The phone problem is solved. I'm over the lost Garmin data and the passport? Well we have some time. I guess that's why you leave plenty of time when you deal with the government.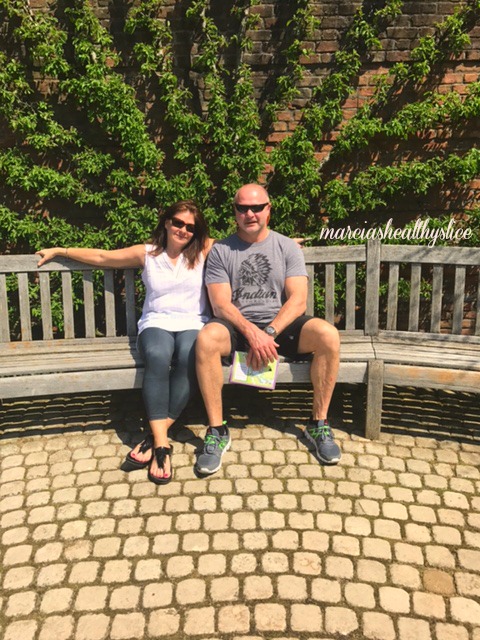 The good news is Mother Nature decided to have mercy on us and gave us a stellar weekend-ful of weather. Like seriously out-of-the-park, drop-dead gorgeous. Saturday we headed to the Botanic Gardens because the teenager had a photography project she needed to finish. Let the record show, this pic of us is not part of her project. Heaven forbid the 'rental units be part of that.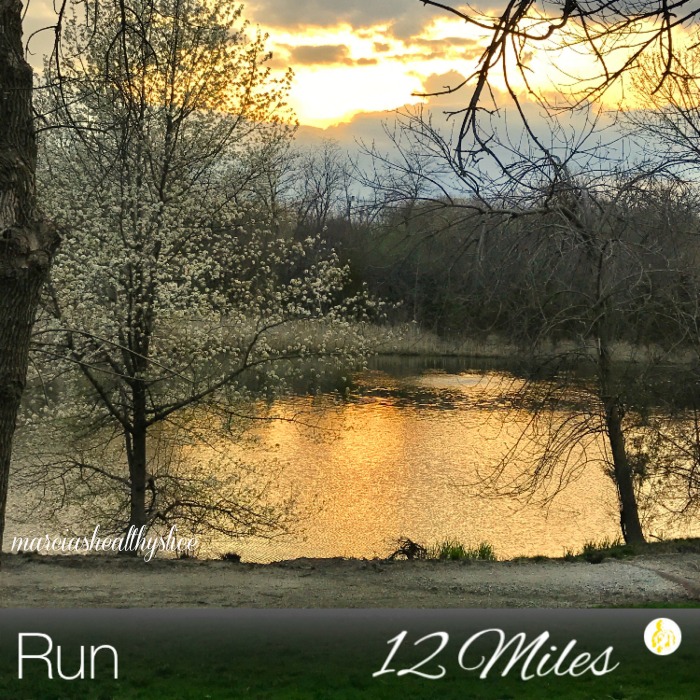 Sunday I lived on the edge and got my run in dark and early intending to be back before anybody woke up looking for Easter baskets. Success on that front! Look how gorgeous the sunrise reflected on the water. Total serenity and the perfect reward for banging out 12. This was my 16th year doing baskets and an egg hunt and I have to say, now with bigger kids (my name is Marcia, I have a tween and a teen and I still do baskets and an egg hunt) I made the egg hunt bigger and crazier than ever. You've got to let out the crazy, right? That's why I run!
How was your week? Egg hunt/baskets/treats or no? Do you dwell on annoyances or shake them off? Did you enter my giveaway?
To all the 'wicked fast runnahs' in Boston, have a great race and enjoy! You are awesome!
This week's Tuesdays on the Run topic is Foolish Running Mistakes. Um yeah, I've made a few. Stop by and share yours!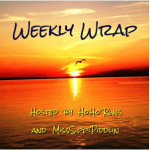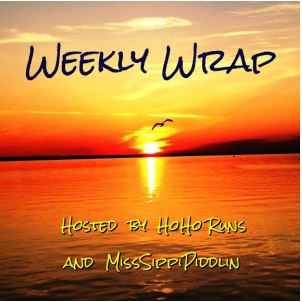 I'm linking up with Tricia and Holly for the Weekly Wrap,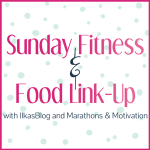 …and with Ilka and Angela for the Sunday Fitness and Food Linkup. Join us!