Since we're nearing the end of the month we're wrapping up May on the Tuesdays on the Run linkup but I'm going to stray today because I've got something exciting to share.
Special thanks to Mizuno and Fitfluential for sponsoring this discussion. 
Mizuno has unveiled a brand new shoe: The Wave Sky, and I had a chance to test it. Loyal readers know that I've been on the hunt for a new marathon shoe since the Wave Creation and I parted ways after NYCM back in 2014. I am a fan of other Mizuno models including the Wave Rider and the Wave Sayonara but in my heart of hearts, wanted a neutral shoe with little more cushioning for the long haul. Would the Wave Sky be my shoe? I was hopeful.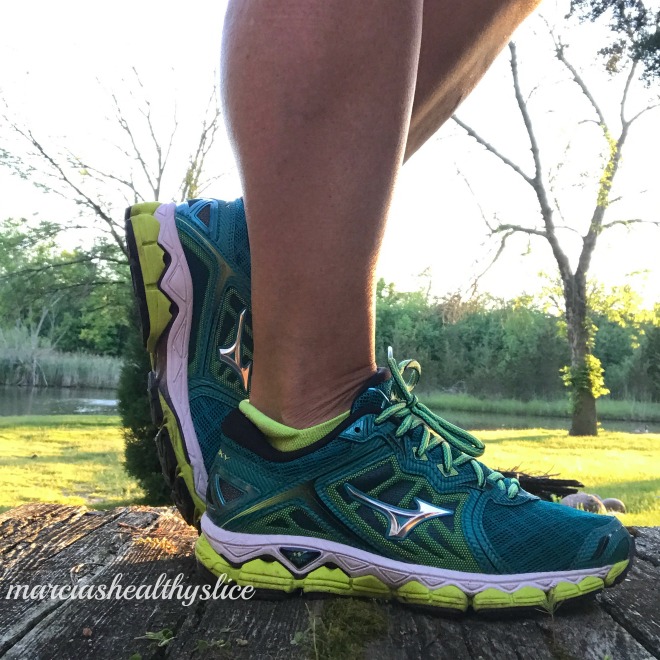 As soon as I opened the box, I loved the look of them. Aren't they sharp? When I slipped them on I loved them even more. The redesigned sockliner promises to give you the most comfortable fit and it does not disappoint. The fit felt smooth and luxurious.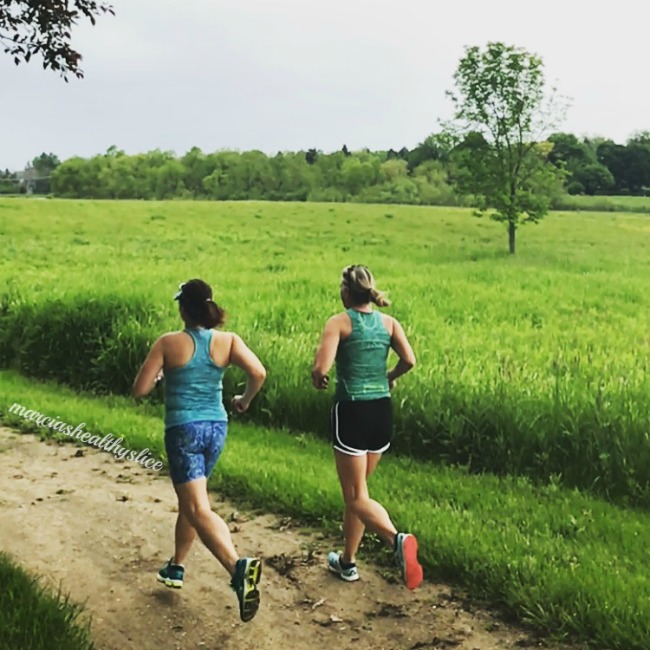 I've had my Wave Sky shoes out on runs from 3 to 8 miles now and so far they are amazing. They felt cushioned in the heel as well as the midfoot. The neutral wave plate features Cloudwave® technology for softer cushioning and a more responsive feel. The Wave Sky has the most u4icX foam of any Mizuno shoe and the result is a super plush, very comfortable shoe that's also very responsive. I'll be wearing these to the Utah Valley Half Marathon in a couple of weeks and hopefully they'll be my shoe of choice for the Berlin Marathon later this year.
Shifting gears a little: I've been more mindful about running cadence lately and have received questions about it.
What is Running Cadence?
Running cadence is the total number of "revolutions per minute" (RPM) or number of steps taken within a minute. According to Coach and running expert Jack Daniels, 180 RPM is the number to shoot for, although that number is approximate because every individual is unique.
How do I measure it?
After a five minute warm up of easy jogging, count the number of times your left foot strikes the ground over 30 seconds during a run. Multiply that number by 4 to get your cadence or steps per minute.
What are the benefits of optimal cadence?
1. You run more efficiently
2. With faster foot turnover, you run faster (it's ok to run at a slower cadence during the warmups and easy runs).
3. You shorten your stride. A shorter stride, with a foot strike that lands under your hips (or as close to it as possible) delivers less impact to the body. Less impact = less chance of injury.
4. When you shorten your stride you lift your knees a little higher. When you lift your knees you run with a more upright posture vs letting your shoulders slouch forward. A more upright posture lifts your diaphragm so you can inhale and exhale more fully.
5. When you're not slouching there's less pressure on your hips. Your shoulders relax down away from your ears, tension releases down your back.
How to practice 180 RPM cadence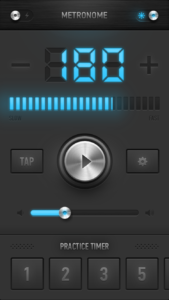 Find a free Metronome app on your smart phone and set it to 180. Synchronize your steps to the metronome
Do weekly fast-feet drills
Cycling sprints help teach you to increase leg turnover
Use BPM music like Jog Tunes
What long run shoe do you love? Have you ever measured your running cadence? Have you worked to improve it?
I'm linking up with Suz, Rachel, Debbie and Lora for Coaches' Corner.
Loading InLinkz ...