If you asked any member of my extended family who's most likely to bring a "healthified" dish to gatherings, all fingers would point to me. They'd be right. You may already know this about me as well. I'm always looking for new ways to make family favorites healthier, without sacrificing flavor or fun.
When Quest Nutrition invited me to try Quest Protein Bars, I was excited. The Caveman, kids and I already enjoy Quest Bars almost daily. We love them because they're low in sugar and high in fiber. Not just any fiber. Each Quest Bar contains 14g of soluble corn fiber. This type of fiber is a prebiotic. Prebiotics are associated with improved gut health and digestion, immune support, reduced inflammation and many other health benefits. Plus who can argue with 20g of satisfying protein? They can't be beat for convenient, post-workout recovery.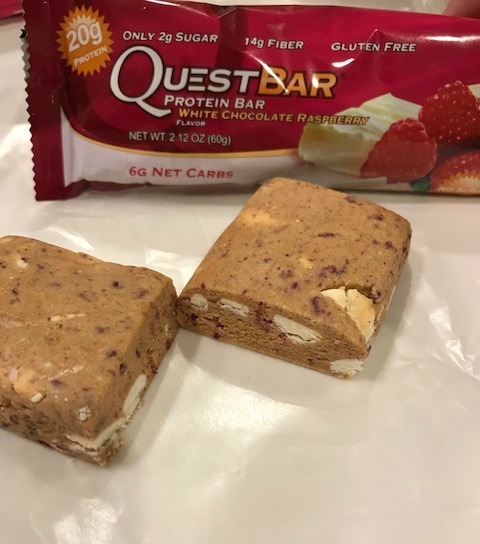 You'll find Quest Bars in my gym bag as well as in the kids' backpacks. They make a great school snack.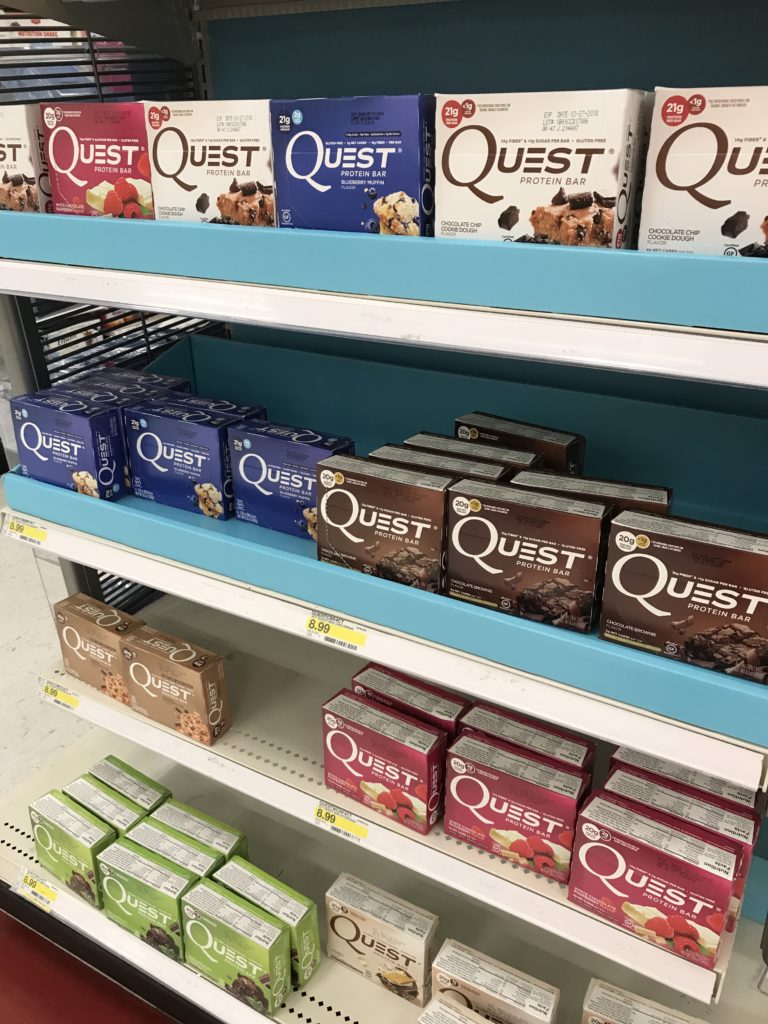 I hit up my local Target to top up my stash. Find Quest Bars in the aisle where protein powders are sold. My store featured them right on the aisle end.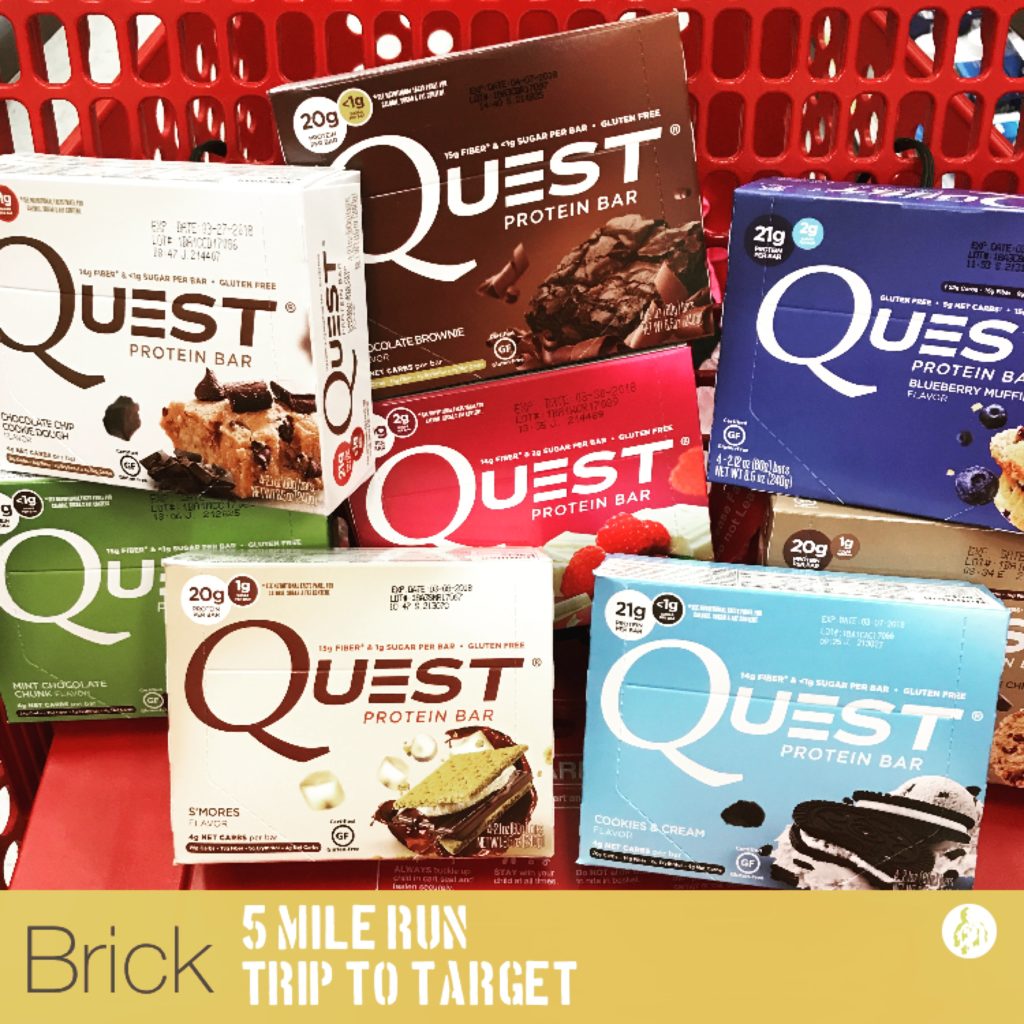 Quest Bars come in a wide variety of fun flavors, so I loaded up. The kids really like the Cookies & Cream while Caveman is all about Raspberry White Chocolate. Me? Depends on my mood. I change it up often, but I always know, which ever flavor I go with, the macros are right where I want them:
20g+ Protein
4-7 Net Carbs
13-15g Fiber
No Added Sugar
170-210 Calories
Gluten- and Soy-Free
Vegetarian Friendly
This month is filled with all kinds of events. From Mother's Day to graduations it's going to be pretty hectic up in here so I cooked up something that looks and tastes really special but between you and me? These are ridiculously quick and easy to make. Ready?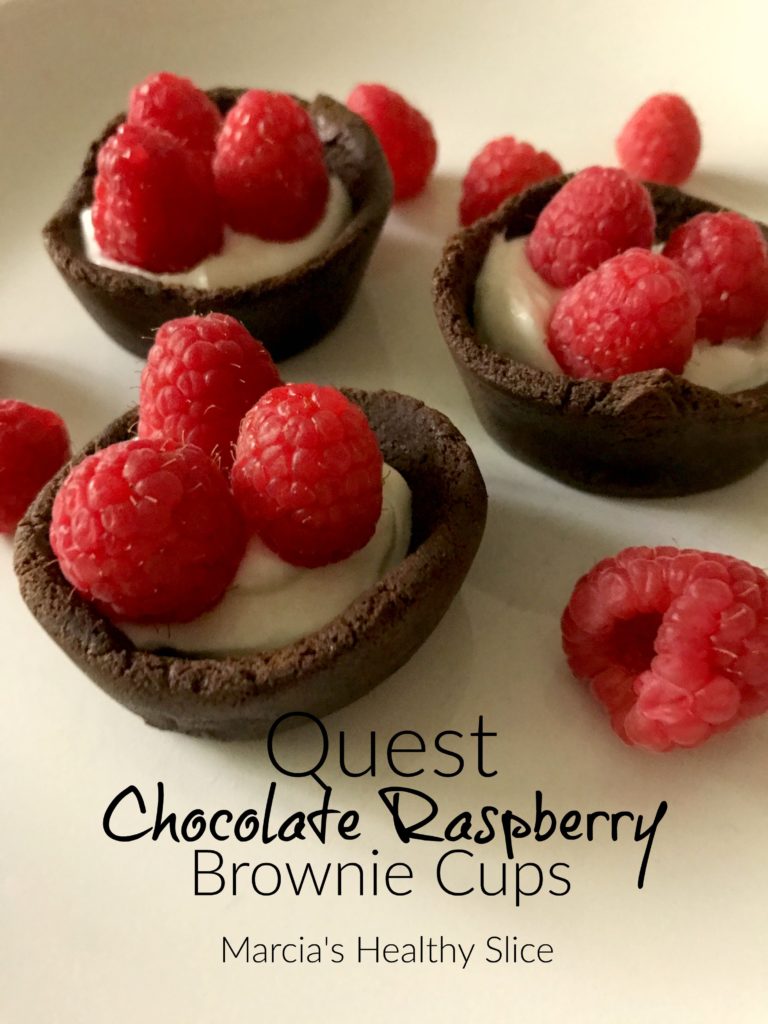 Quest Chocolate Raspberry Brownie Cups
| | | |
| --- | --- | --- |
| Quest Chocolate Raspberry Brownie Cups | | Print |
Prep time:
Cook time:
Total time:
Ingredients
4 Chocolate Brownie Quest Protein Bars
1C Fresh Raspberries
2 Small Containers Yogurt of your choice (I used plain Greek yogurt)
Instructions
Preheat oven to 350F
Cut each Quest Bar into thirds.
Place one piece into each cup of a greased muffin pan (I used a silicone one)
Bake for 5 minutes.
Remove from oven and while Quest pieces are still hot and in the muffin pan, press them down with a spoon or ice scream scoop and smooth the sides to make a cup shape.
Remove cups from muffin pan and allow to cool.
Put a tablespoon or so of yogurt in each cup.
Top with fresh berries.
Serve and enjoy!
Start with four
Chocolate Brownie Quest Bars
and divide each into thirds.
Once you bake them per the recipe above and they're cool, shape into cups with a spoon or ice cream scoop. Simply add a dollop of yogurt to each one, top with berries and you're set!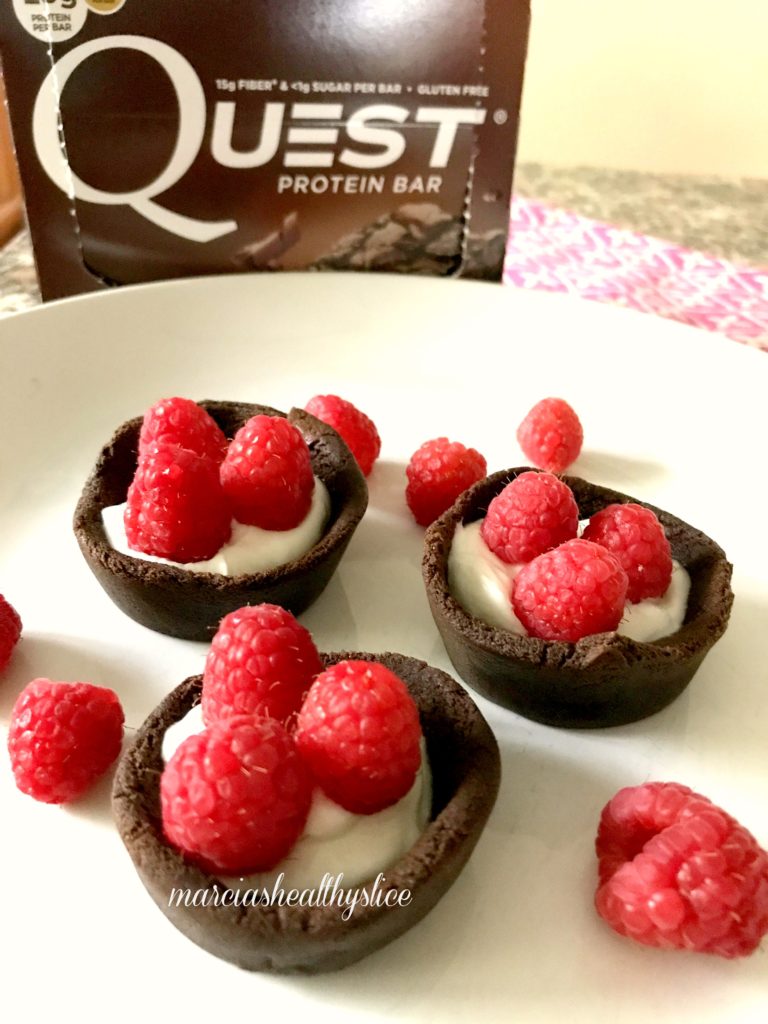 The brownie cup stays moist and chewy and is sweet enough to complement the tart yogurt perfectly. I can't wait to bring a batch of these to our Mother's Day family celebration. Didn't I tell you? These are WAY easier to make than they look! Head to your local Target to grab your favorite Quest Bar flavors!
What are your go-to dishes for family gatherings? What recovery snack do you reach for after a workout?
I'm linking up with Annmarie, Farrah and Esther for Foodie Friday as well as Deb and Sarah for Meatless Monday.