Wednesday, June 7 is Global Running Day. In honor of that, this week's Tuesdays on the run linkup is all about Global Running Day. How will you celebrate it?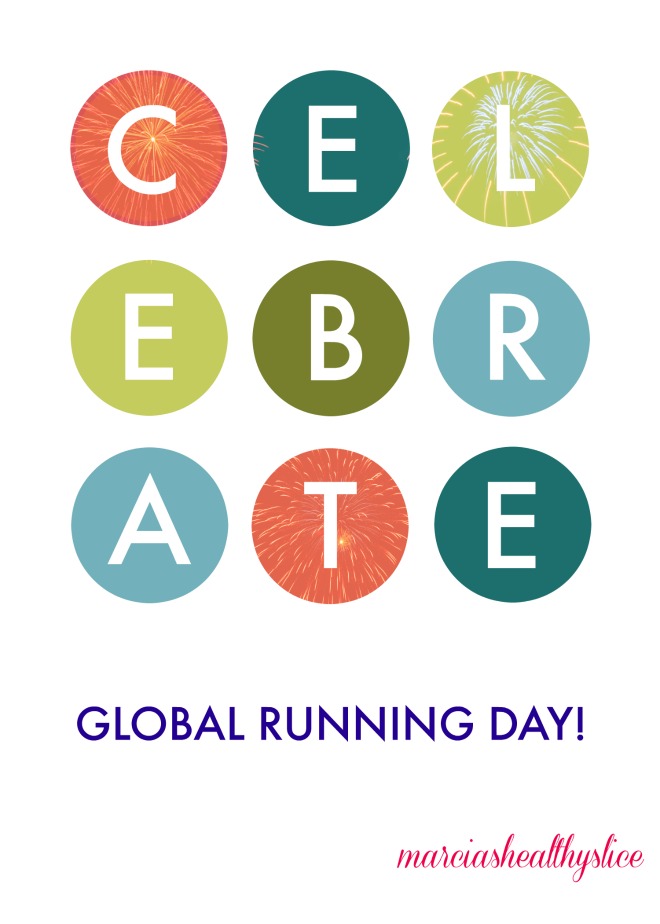 Run! I suppose the best and most obvious way to celebrate is to lace up and run That said, Global Running Day falls on a crosstraining day for me so a run may not happen.
Sign up for a race. Here's something I might actually do. I've been eyeing RocknRoll Chicago but haven't yet pulled the trigger.
Buy some running gear. Isn't this always a good idea? Yes. Yes it is.
Reflect on your running journey. Mine spans many years. 2017 is the 10th anniversary of my first half and full marathons and I'd been running for many years before that. I can truly say that running has changed me for the better. Physically, mentally and spiritually.
How will you celebrate Global Running Day? How has running changed you?
Upcoming Tuesdays on the Run Linkup topics
6/13: Favorite Summer Running Gear
6/20: Scenes from my Run
6/27: Rate your month and your year so far
7/4: July 4th Running and Races
7/11: What running items do you use for non-running activities?
7/18: What do you love/hate about summer running?
7/25: Rate your month
7/31: How do you display/store your race bling/running gear/clothes/shoes?
Loading InLinkz ...