We spent last week in Sin City. That's right, a family trip to Las Vegas. The Caveman was working there and the kiddos are out of school so we all tagged along. Is it weird to drag kids to Las Vegas? Maybe, but I'll tell you right now, we had loads of fun and didn't miss the casino action one bit.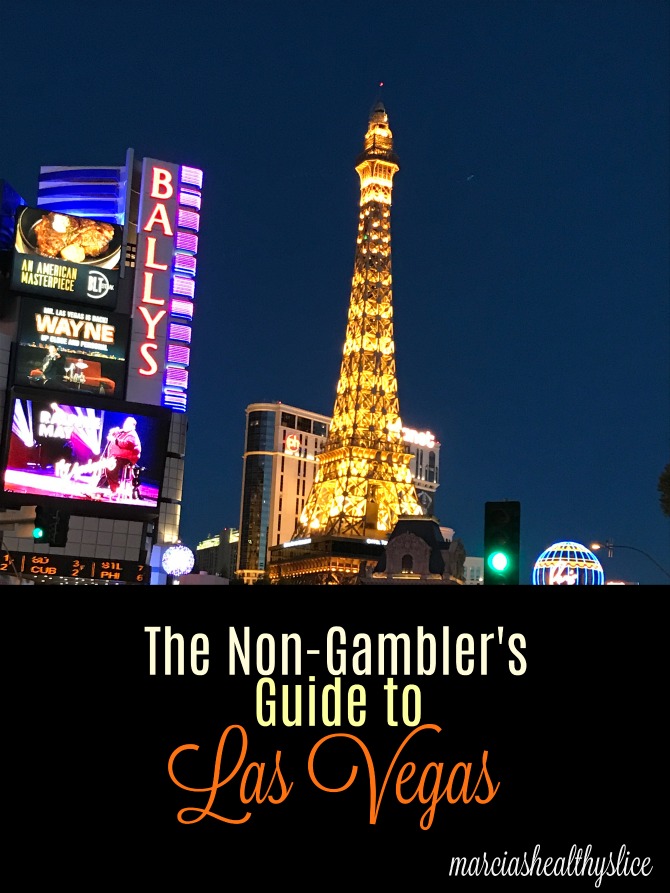 What do you do in Las Vegas besides gamble?
Swim: We stayed at the Palazzo Hotel and lounged our way around 7 fabulous pools. With record, triple-digit temperatures, the pool was definitely the place to be.
Workout/Run: While I've enjoyed crack of dawn runs on the Vegas strip before, it was far too hot, even overnight, to entertain the thought of any outdoor running. The Palazzo and Venetian Hotels had beautiful workout facilities with plenty of treadmills to get my run on, so run I did.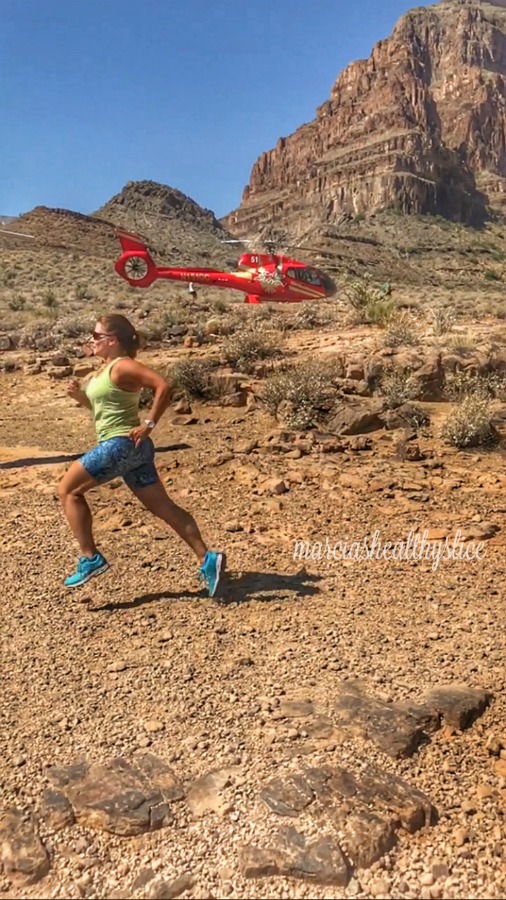 Grand Canyon: This was the coolest of cool. The Caveman arranged a helicopter flight over to the Grand Canyon. I'd never been on a helicopter before or to the Grand Canyon so double firsts for me. Not only did we fly over the Grand Canyon, Hoover Dam, Lake Mead and more, but we landed IN the Grand Canyon AND had lunch there, complete with a champagne toast. I can't begin to express how awesome this experience was.
Hoover Dam: We didn't visit the Dam this time around but if you haven't been, it's well worth seeing. We did get an amazing aerial view of it from the chopper.
Shows: Because the Caveman was working most of the week and had dinner engagements, the girls and I hit up the last-minute box office and scored tickets to Cirque du Soleil and Blue Man Group. Bam!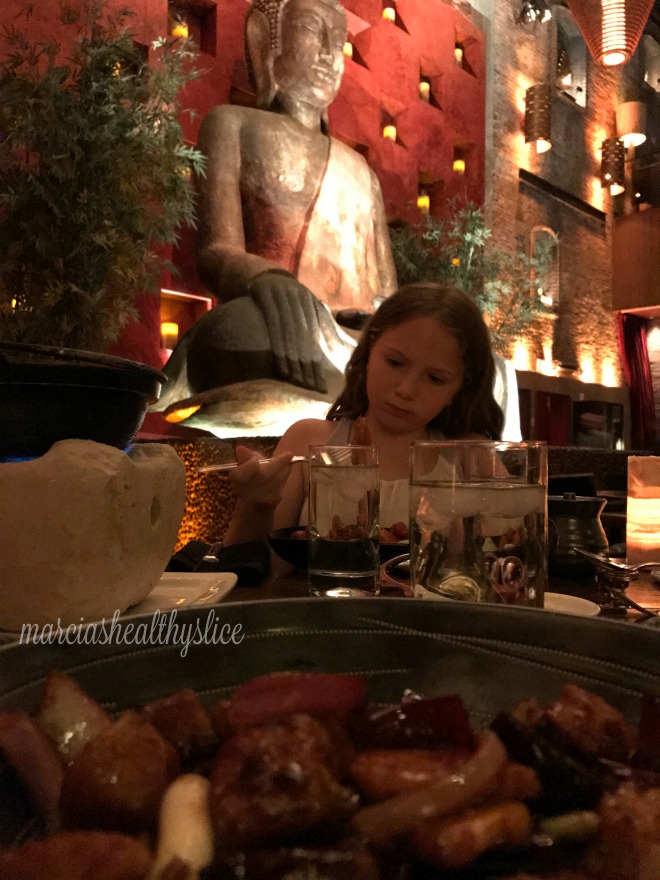 Stealth shot of Thing 2 who loathes being photographed
Food! If you can dream it, you can eat it in Las Vegas. SO many great restaurants to go around. We loved the Grand Lux Cafe for breakfast and Tao and Sushisamba for dinner. It seems as though every Food Network star has a restaurant here, including Giada, Emeril, Mario Batali and more. Let's not forget In N Out Burger either. We'd never forget about that.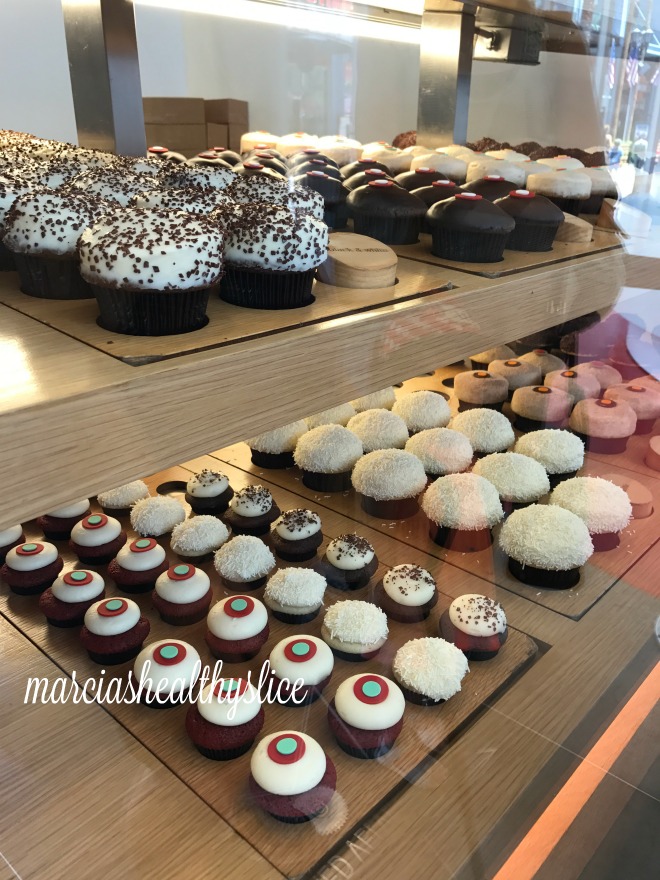 We found a Sprinkles Cupcakes as well as Carlo's (Cake Boss fame) Bake Shop. All amazing, and why I need to run MORE. Lucky me will be returning to Vegas in November for RocknRoll Vegas. Will I see you there?
What are some of your fave things to do in Las Vegas? Have you been to the Grand Canyon? Ridden in a helicopter?
Join us tomorrow where we're wrapping up the month on the Tuesdays on the Run Linkup!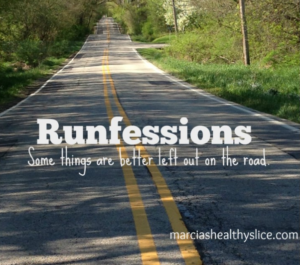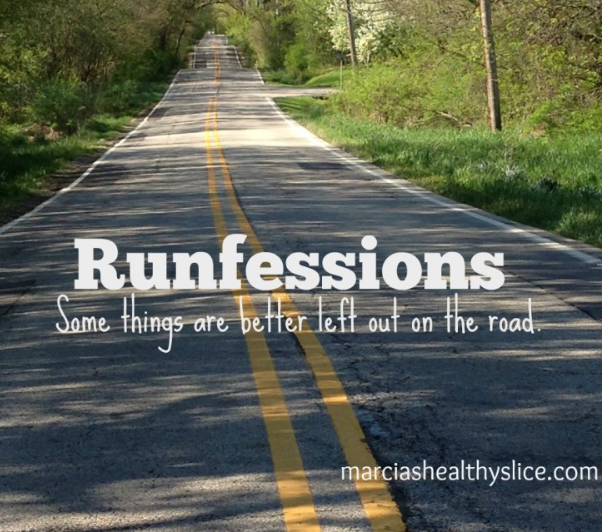 Yes, it's just about time! The June Runfessional will be open this Friday so stop by, linkup and share what you've got. Wendy will by my special guest hostess so be sure to say hey to her on Friday as well.
I'm linking up with Tricia and Holly for the Weekly Wrap.