While I was away running in Utah, summer arrived in Chicago with a vengeance.
I'm just right now in the door, back from an epic race weekend in Utah. My plane was very delayed due to high winds so this post is going to be on the abbreviated side. This week we're talking all about summer running gear.
Some of my favorites are exactly what I wore at the Utah Valley Half Marathon last weekend.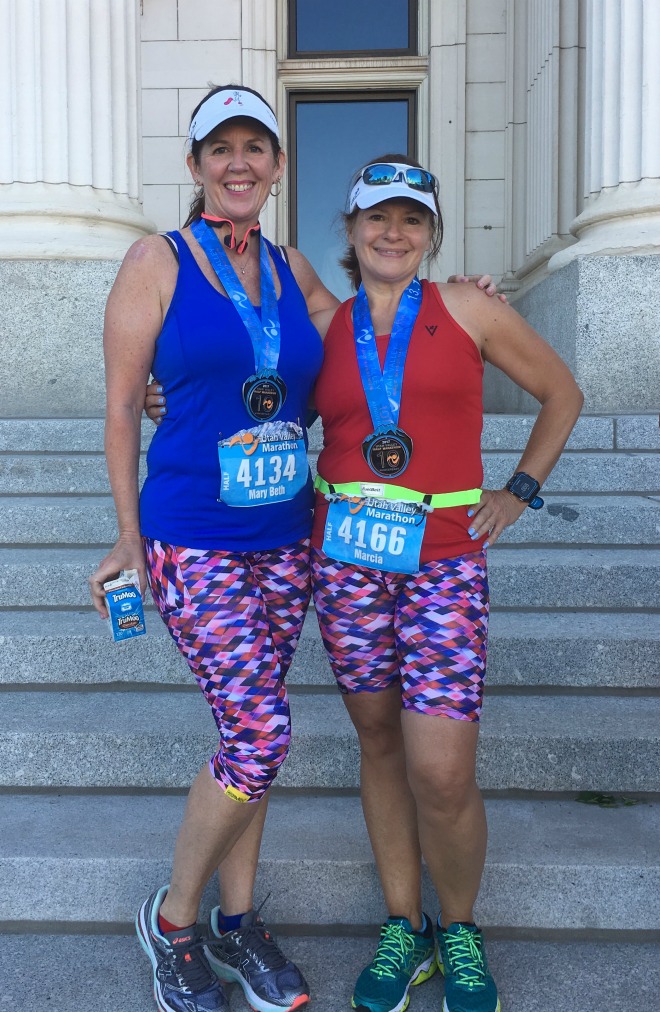 Spandits Boardies. This pattern is Prismatic and it's brand new. Cute, yes? They looked and performed perfectly in Utah. No slipping, no chafing. SPANDITSLOVE saves you 10% off your first order.
Headsweats visors. They're the only one's I'll wear because they stay on in windy conditions, which we seem to have plenty of here. A visor keeps your head cooler too.
Sunglasses. Personally I prefer sunglasses year round. Whichever ones feel comfy to you and protect your eyes from the rays as well as wind and bugs is the right pair for you. To each his own.
Wicking tank: This one is from Viewsport and it's a winner. Love the vibrant color.
Mizuno Wave Sky. Of course shoes are a personal choice but I have to say the Wave Sky performed so well in Utah pounding down the mountain, I think I'm going to be spending lots of time this summer in them training for the Berlin Marathon. My feet felt great, no blisters or sore spots. The cushioning was divine!
I'll be back soon with a race report and more of the epic fun we had in Utah. Trust me there was a lot of it. What a beautiful area! Also be sure to check out my post about running in heat.
What are your favorite pieces of summer running gear?
Loading InLinkz ...