Since I'm off trekking in the desert somewhere on the Arabian Peninsula this week (check out Instagram and Facebook for updates), I thought it'd be fun to spend 24 hours with some of my blogging friends so today I'm turning this space over to Kim, the voice and creative force behind Running On the Fly.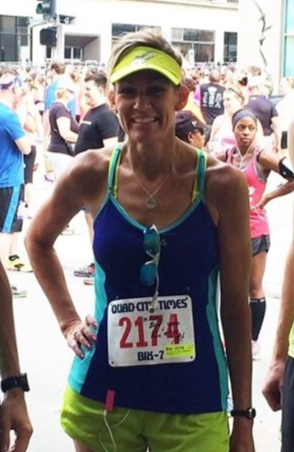 Hello, everyone! I'm Kim (from Running on the Fly ). Marcia recently asked me what a "typical" day in my life was like. First off, there is no "typical" in my daily life (ha!). Secondly, I'm just as busy as the next wife/mom/runner/pet lover/house owner, but here's a taste of the nitty gritty (for the inquiring minds that want to know):
***5:30ish wake-up, unless it's a #5at5 morning (five miles at 5:00 a.m.), then it's a 4:30ish wake-up. If I'm running, I usually leave my house at 5:00 and am back before 6:00.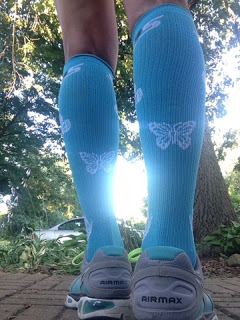 Back inside, I'll drop to the floor and do my daily 2:30-minute plank while my chai is heating…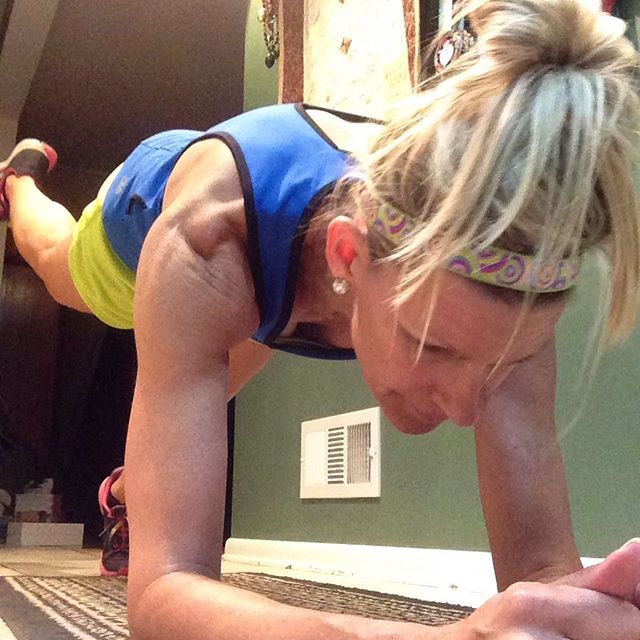 Then spend a little time catching up on social media stuff/blogging while I enjoy that post-run chai.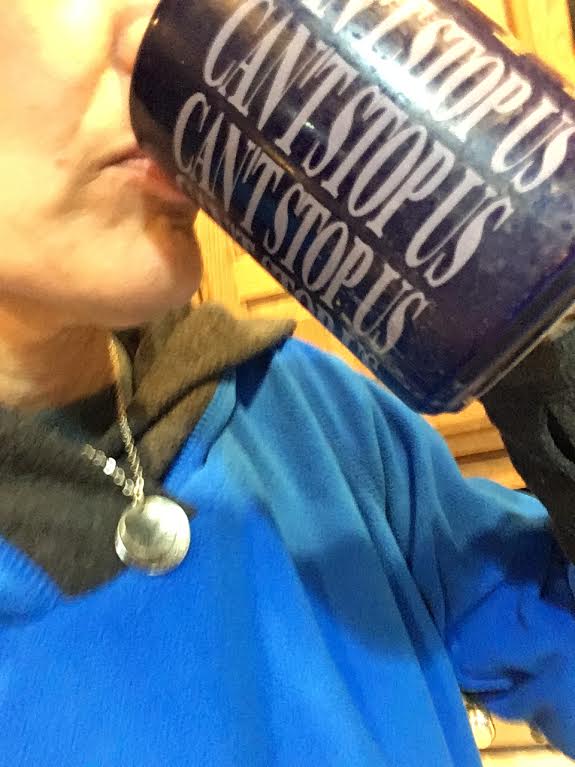 ***7:00ish I hit the shower (use your imagination here….or not!)
***8:00 head to work (sorry, no pics for this exciting aspect of my daily ritual either)
***12-noon head home for a quick lunch and snag  20-30 minutes of blogging or social media stuff (after walking the dog).
***Here's where it gets a little tricky….
Some afternoons, I'm not needed back at the office until later (allowing for an extended lunch hour). Some days, I'm not needed back until the next morning. Depending on the day (running day or rest day), I may head out for a quick 2-3 mile run. Of course, if I have already done an early morning run, I'll instead opt for a little extra time on the computer because I'll usually have a quiet house all to myself. Or, I may do the dutiful housewife stuff, like housework (ugh). Daughter #1 graduated from college a year ago, the son is starting his third year, and daughter #2 will be in college in the fall of 2018. Thus far, we've been able to swing it with no student loans (and plenty of scholarships and awesome financial planning, thanks to the hubby).  #myreality
If I have some strength-training on my agenda (on non-running days), I will usually do it in the evenings. Mornings usually aren't an option, due to my daily work schedule. Somehow, I have no problem getting up early to run, but seldom ever do it for cross-training (but I do my daily planking, have my chai and catch up on social media stuff regardless).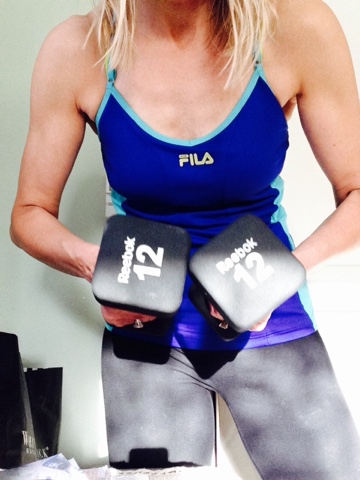 ***Evenings…these can vary, too
Most evenings, I'm camped out on the computer…either trying to catch up on blogging obligations (reading/commenting on other's blog posts) or writing a new post myself. Blogging is a huge time commitment, but I love it! I'd love to do it full-time, or at least on a more consistent basis…but I just don't have the free time for that right now with working 30ish hours outside the house each week.
This is also why I do not blog everyday. I have found a routine that (most of the time) works for me, and that is publishing posts three times each week (usually on Sunday evening, Tuesday/Wednesday and then on Friday). 
***In general
I am kind of a combination night owl and early bird. I usually don't do the "lights out" until 11:30, or later. I know #mybad. I'm not a stressed-out, Type-A person; I simply am never tired enough to go to bed any earlier. And, amazingly, I usually wake up the following morning BEFORE my alarm, which leads me to believe the 4-6 hours of shuteye are enough for me.
So, hopefully, that gives you a general idea of what is happening in my life. A big thanks to Marcia for inviting me (and fellow blogger pals) to share our "daily lives" with the blogging universe.
You can also find me on:  Facebook Instagram  Pinterest Twitter
What's YOUR typical day like? Do we have anything in common?