It was a week of "lasts". The last week without back-to-school related obligations (ie: orientation, locker setup, etc). It was also the last week (well, half of a week) where I didn't have an injury to contend with. Go here for injury details, I don't feel like rehashing that story. Here's how the workout week went.
Monday: Rest
Tuesday: Run 6 miles
Wednesday: Mega Gardening and Bike 12 miles
Thursday: Run 3 of 6 planned miles then hurt my post-tib tendon
Friday: Rest
Saturday: Rest
Sunday: Pool Run 2 hours, Swim 30 minutes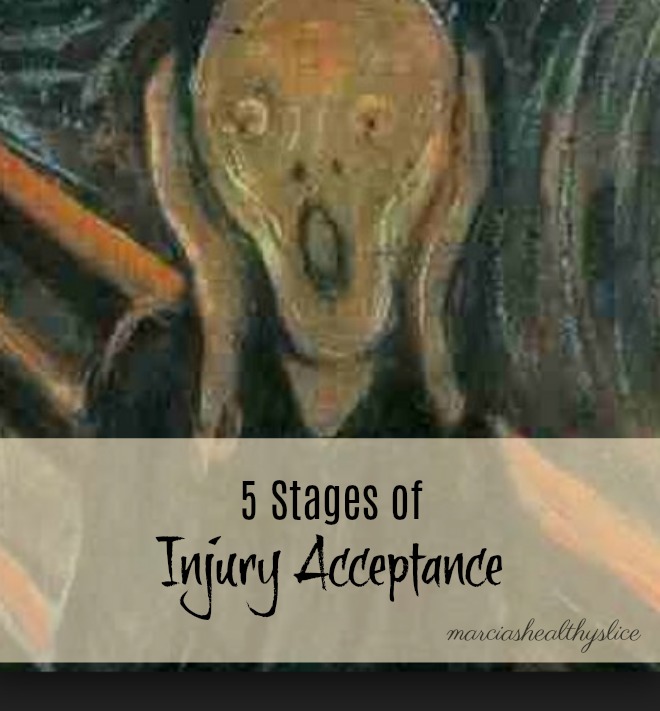 My emotions have been kind of all over the place since injuring my tendon. They've followed a pattern similar to that of someone dealing with grief or loss. Although thankfully the only loss I'm experiencing is a few runs…hopefully.
Denial: What the what? Do I feel pain?? No I do not. My foot is NOT hurting. Nope. Not. It can't. I've got a marathon to run. The hotel is booked. The plane tickets are purchased. Heck we've booked TOURS! There's no pain here. But I'd better stop running to be sure.
Anger: Dammit my foot IS hurting. *&!*#$! !&%% !(#$%*!
Bargaining: If I can get this tendon healed up in time for the Berlin Marathon I'll never pull another weed again as long as I live. In fact I'll keep myself rolled up in bubble wrap at all times (except during training runs, of course).
Depression: I skipped right over this one. No time to be feeling sorry for myself. I've got a freaking marathon to train for. Plus there's pool running! It's my secret weapon.
Acceptance: Fine, my tendon is still a little tender but it feels better every day. I will train to the best of my ability and I WILL finish the Berlin Marathon. Whether I have to wog or walk or whatever, rest assured I will FINISH IT!
Here are this week's favorites:
Hot Shots: Until this week when we got a welcome break from the heat and humidity, I've suffered through some soul-sucking workouts. I was sent Hot Shots to test so I've been downing one about 20 minutes before I begin my run. They're hot and spicy but not unbearably so (I'm a spice weenie and they were fine for me). They're invented by a neuro scientist/endurance athlete and scientifically proven to prevent and treat muscle cramps so you can train harder, longer and finish stronger. Read more about how they work here.
NOW Magnesium Spray: The dad on My Big Fat Greek Wedding and his Windex have nothing on me and my NOW Magnesium Spray. There's nothing like it to soothe overworked muscles. I've been spraying it on and massaging it into my strained tendon a couple of times a day. It's magical.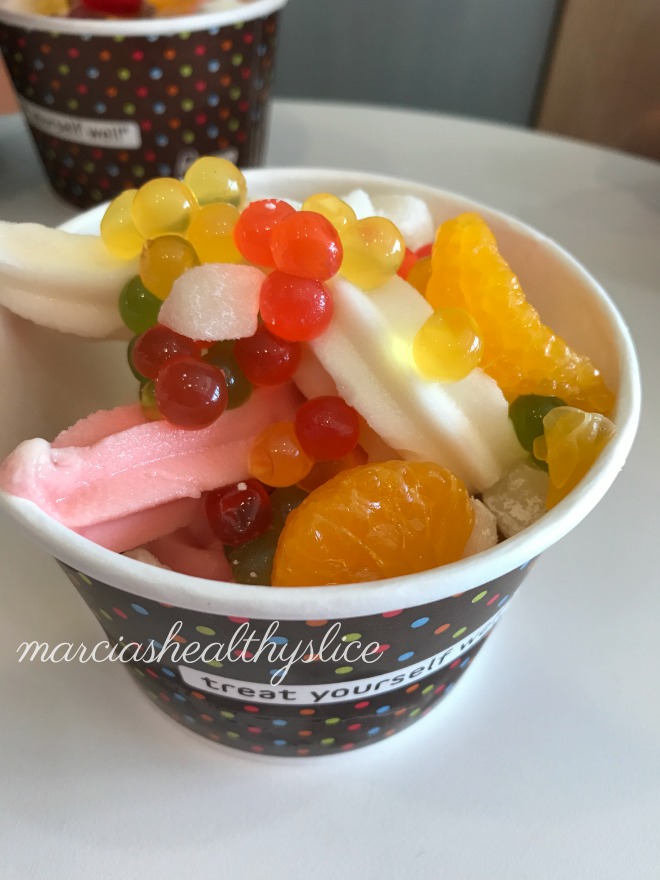 Fro-No: Did you know Red Mango has a vegan, non-dairy option? Yes they do and it's delicious. I took the kids and dogs in to test out their new Fro-No and boy was it ever delicious! Whether you choose Blood Orange, Carmelized Pineapple or a swirl of both like I did, you will not go wrong. These are SO refreshing!
What stages do you go through when injured? What are your faves this week?
I'm linking up with Tricia and Holly for the Weekly Wrap.