Before I get to the rest of the week's goodness here's a look at how the workout week went. I'm 2 weeks post Berlin Marathon and the living is easy:
Monday: Rest
Tuesday: Run 4 miles
Wednesday: Yoga with Adrienne
Thursday: Run 6 miles
Friday: Quick strength/stability and corework
Saturday: Run 6 miles
Sunday: Blogger pressbox duties at the Chicago Marathon (is there a medal for that?)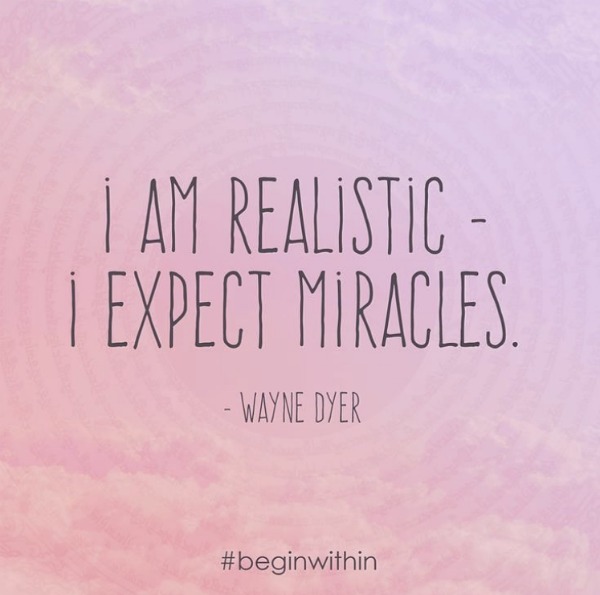 The news for last week was I didn't get into the London Marathon. Given that the odds are highly stacked against getting in, I wasn't surprised, but still there was a shred of hope. The tiniest one.
Now Jill (brf) and I are scrambling for a "rebound" race. Personally I'm not too keen on running another marathon just to, well, run another marathon. At this point in my running life, a full marathon really needs to inspire me before I will commit to the arduous training process. What marathons inspire me? To be honest, not many. I've become a marathon snob.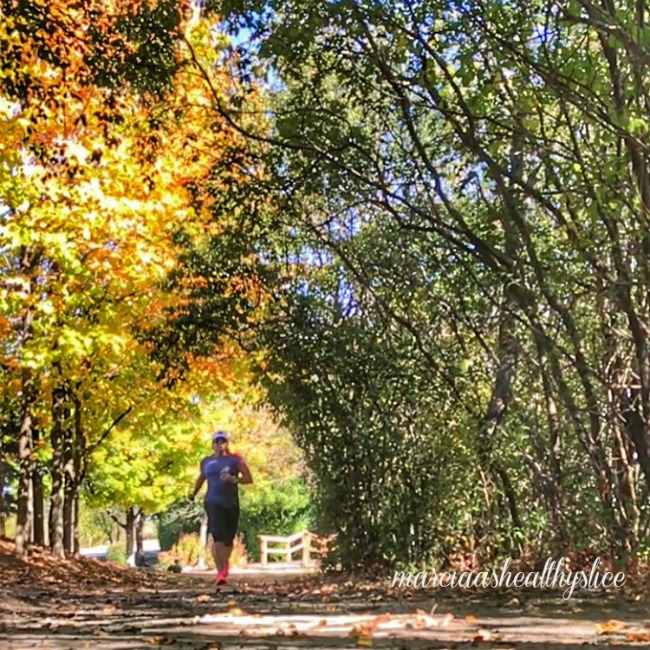 In all my "downtime" I've fully embraced fall in all it's wonder, even if the weather isn't particularly fall-like and the leaves aren't looking so hot either….except this part of the trail is kind of pretty.
Load up on pumpkins and gourds. Check
Decorate for fall/Halloween. Check
Burn scented candles. Check
Concoct and diffuse fallish essential oil blends. Check
Buy Halloween candy and hide it in hopes of forgetting about it. Check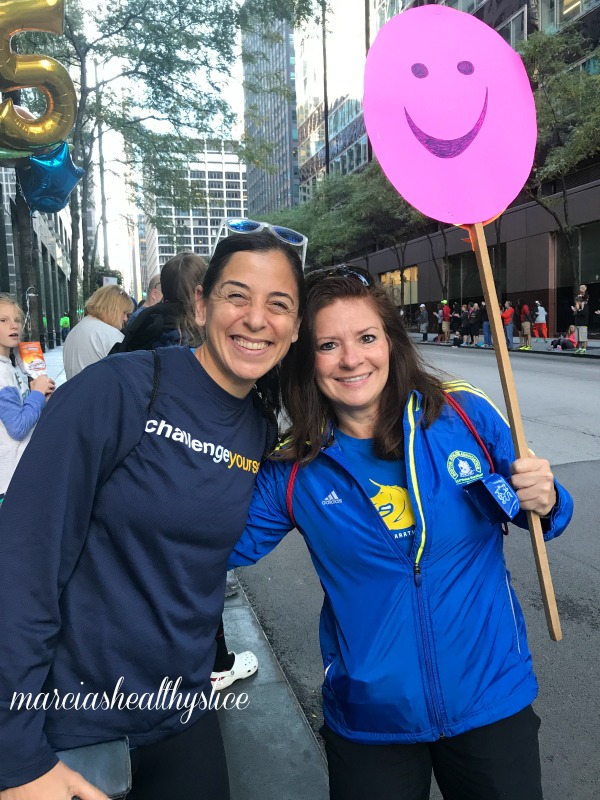 While the lowlight of the week was the London Marathon news, the highlight was spectating the Chicago Marathon with Erica and seeing so many friends and athletes I coach come through with smiling faces. While the weather was lightyears better than it was the day before (when it was super humid with monsoons) there was not a cloud in the sky and temps pushing 80 on the back half of the course were no picnic.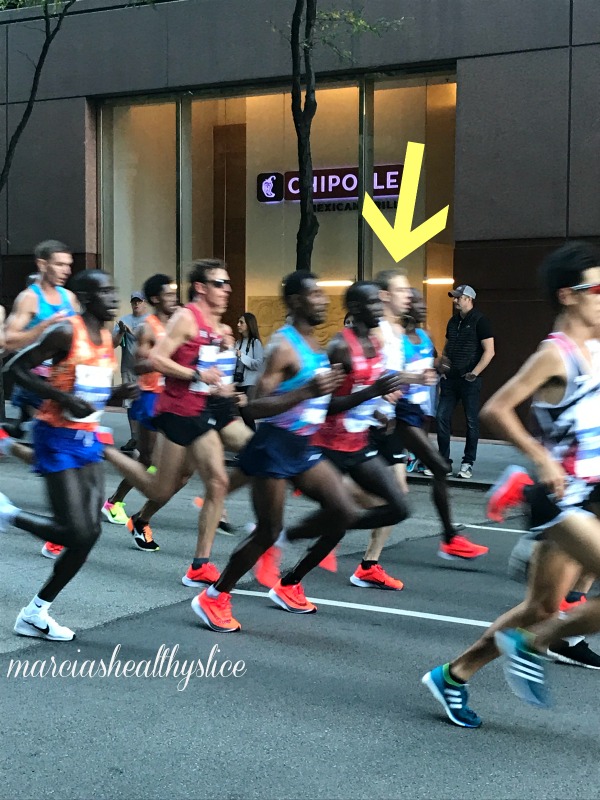 It was fun to see Galen Rupp come through smack dab in the middle of the lead pack. Wow they make it look SO easy.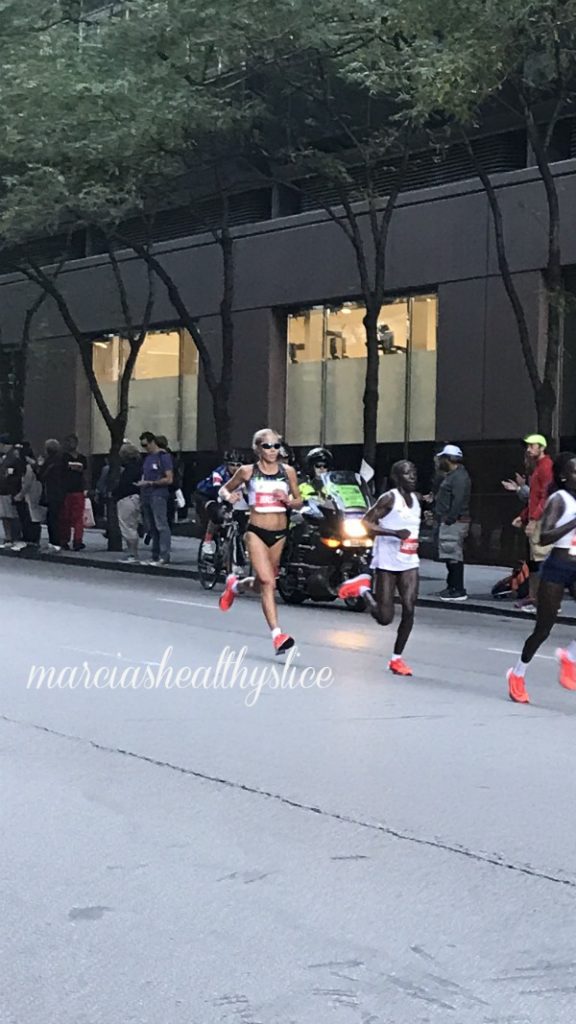 Jordan Hasay came through mile 13 at the back of the lead women's pack. I was thrilled to see her set a new American Women's Course record! As always Chicago Marathon day is so much crazy fun and, just for a minute or so, I wish I was running it again…..and then I regain my senses! Congrats to all who ran!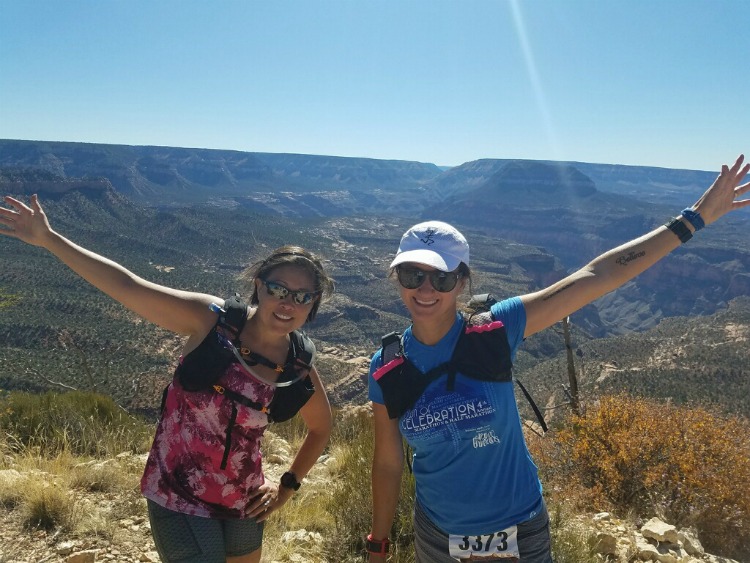 Last but not least: Mad props to my athlete Belinda, who rocked the 3-day Trailfest in Utah this weekend, spanking a 13 miler, a 12 miler and a 19 miler, all at altitude on technical trails, and came through like a trooper. I am one proud coach!
How was your week? Did you race? Have you embraced fall? Did you enter my giveaway?
I'm linking up with Tricia and Holly for the Weekly Wrap.