2017 is rapidly drawing to a close. I don't know about you, but unless I pencil in a quick 5k, my racing year is finito. Our Tuesdays on the Run Linkup topic wants to know what your best race(s) of the year were and why. I couldn't limit my "best" race to just one. There were a few that were memorable for a variety of reasons.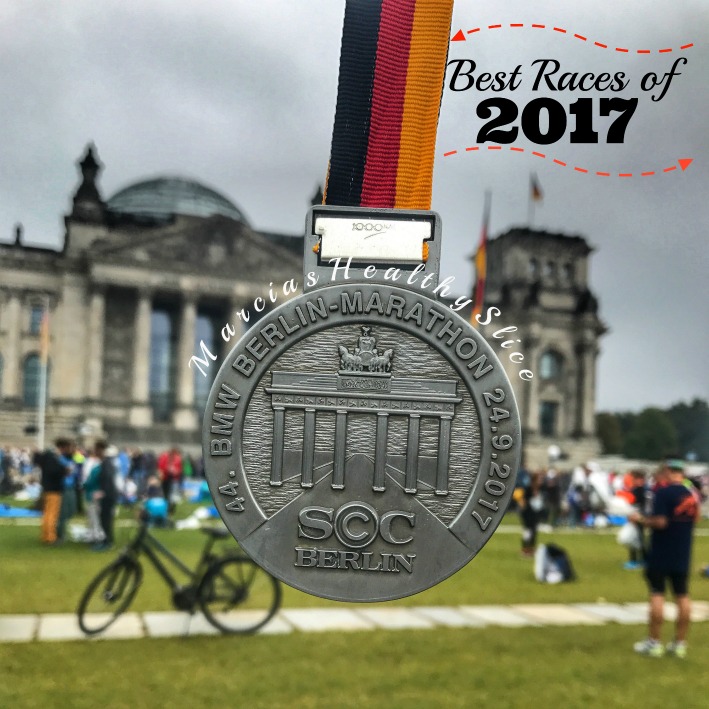 Best Bucket List Race: For me, checking off the Berlin Marathon or any marathon major is huge. The further along I get on my journey toward running all six majors, the more difficult they seem to be to check off. Despite spending 6 weeks of the Berlin training cycle in the pool with an injury and having a performance that reflected that, I really loved this race. It was my first full marathon on foreign soil.
Traveling to Berlin with the teenager made the adventure even more amazing. Those are memories we will share forever.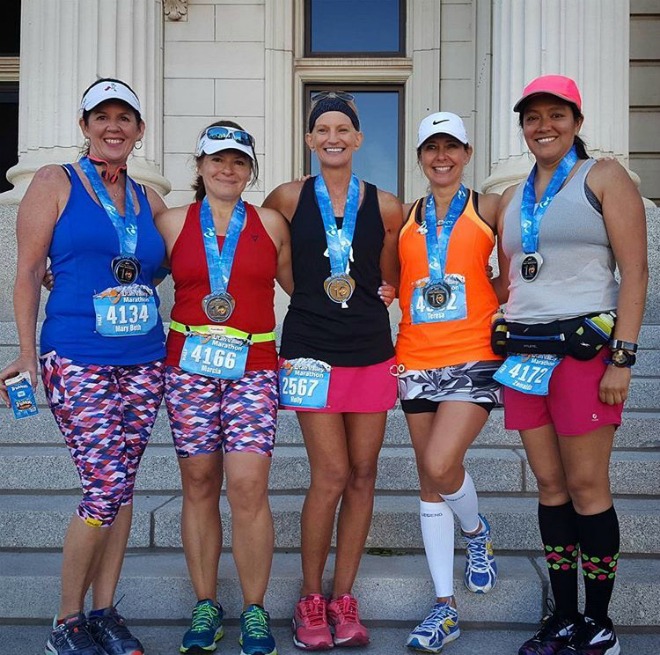 Best Race with Friends: Utah Valley Half Marathon. I don't often get to the mountains to race but when I do, I like to do it with friends. Utah was a new state for me and I loved the downhill course and stunning moonset/sunrise start in the canyon.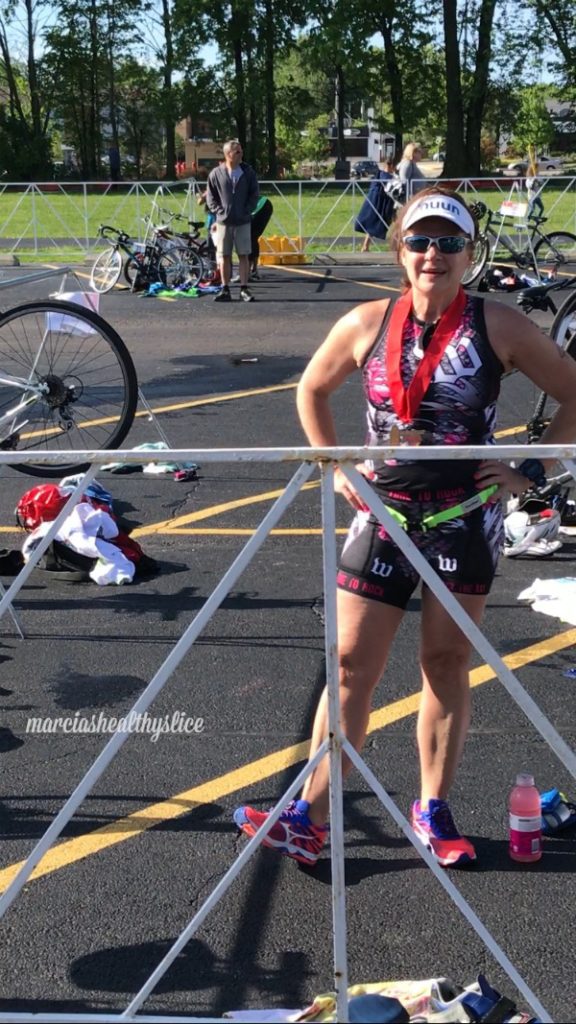 I was just happy to finish. Little did I know in this pic that I'd finished on the overall podium. 
Best Race Performance: Tower Triathlon. Yes, my best performance of the year was in a sport that terrifies me on my best day. Triathlon. What can I say? Everything came together at this race, most of all the swim, which I've struggled with since day one. This race went so well that I managed to qualify for triathlon age group nationals.
What was/were your best race(s) of 2017? Did you check off some bucket list items?
I'm linking up with Rachel, Debbie and Lora for Coaches' Corner.
Loading InLinkz ...