Before I get to field trip goodness, here's how another week of non-training workouts went. I have to admit I'm really digging a little downtime from the training hamster wheel right now.
Monday: Rest
Tuesday: Run 5 Miles
Wednesday: Strength
Thursday: Tuning Up for the Holidays field trip and Gyrotonic workout
Friday: Brief Strength workout
Saturday: Trail Run 5 miles
Sunday: Modified CrossFit (because somebody forgot her shoes)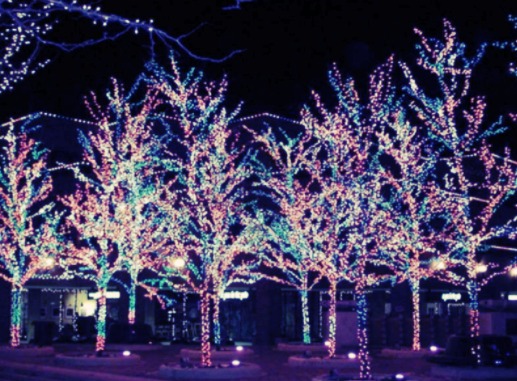 I enjoyed an evening all about Tuning Up for the Holidays, at Posh Essentials in downtown Highland Park. Festive food and drink, a shopping spree. a makeover compliments of Cos bar (air rush makeup anyone?) and a Gyrotonic workout session led by Amy of Spyrl Gyrotonic were all part of the fun. I don't talk about it here much because I refuse to let a back injury define me, but since inuring my lower back on a cruise almost 2 years ago, running on consecutive days is not something I can do without considerable back pain. My back feels chronically tight and I'm always looking for a way to stretch out my spine. When I heard about Gyrotonic, I was intrigued. This video illustrates what it's all about.
Gyrotonic was developed by Juliu Horwath, a dancer who got injured, and devised this movement system as a way to strengthen his body and relieve pain. Unlike running, which causes us to move on a back and forth plane, gyrotonic is a circular discipline, encouraging a full range of motion reputed to open, stretch and lengthen.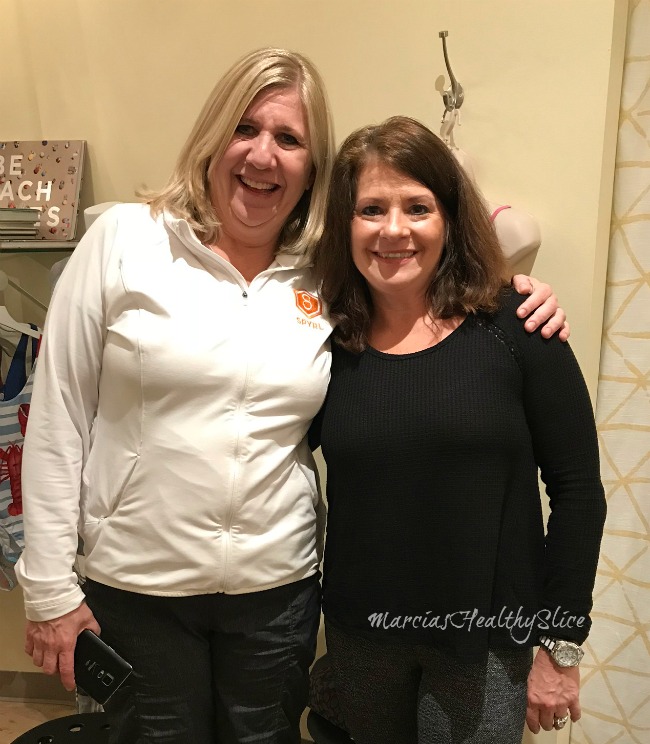 Me with Amy, owner/instructor at Spyrl Gyrotonic. 
To me it felt like a flowing fusion where yoga meets tai chi, meets pilates. It's ideal for all ages and abilities. After one short session, I already felt elongated and refreshed. I was standing up straighter with my diaphragm lifted and shoulders back, making it easier to breathe more fully. Best of all I felt like my spine and lower back got a really good stretch and my core felt tight. Amy showed me some gyrotonic exercises I can do at home with zero equipment. Learn more about Spyrl Gyrotonic here.
Now for a Treat
Chocolate peppermint is one of my favorite holiday (or anytime) flavor combos. Whether it's peppermint mocha coffee, a chocolate peppermint cookie, I am smitten. So I had a little fun in the kitchen and came up with a sweet treat, healthified just a little, cuz that's how I roll.

Chocolate Peppermint Protein Cups
One of the many things I love about Now Foods is that they roll out exciting new products pretty regularly. When I saw their new Grass Fed Whey Protein Powder, I had to jump on it. Here's a festive little treat I hope you'll love as much as I do.

| | | |
| --- | --- | --- |
| Chocolate-Peppermint Protein Cups | | Print |
Prep time:
Cook time:
Total time:
Ingredients
16oz. Dark Chocolate, melted
1-1/2C Shredded coconut
¼C Now Foods Vanilla Protein Powder
3T Now Foods Coconut Infusions non-dairy butter-flavor coconut oil, melted
2t Peppermint extract
1t Vanilla extract
Dash sea salt
Instructions
Melt chocolate in microwave or in double boiler.
While chocolate is melting, combine coconut, protein powder, coconut oil, peppermint extract, vanilla extract and salt in a food processor. Pulse until smooth.
Put 1T melted chocolate in the bottom and up sides of each of 12 cupcake liners coated with a little non-stick cooking spray and placed in a cupcake pan.
Refrigerate until hardened.
Place approx. 1T coconut mixture on top of chocolate layer.
Top coconut layer with another 1T of melted chocolate.
Garnish with peppermint candy pieces if desired.
Refrigerate until set.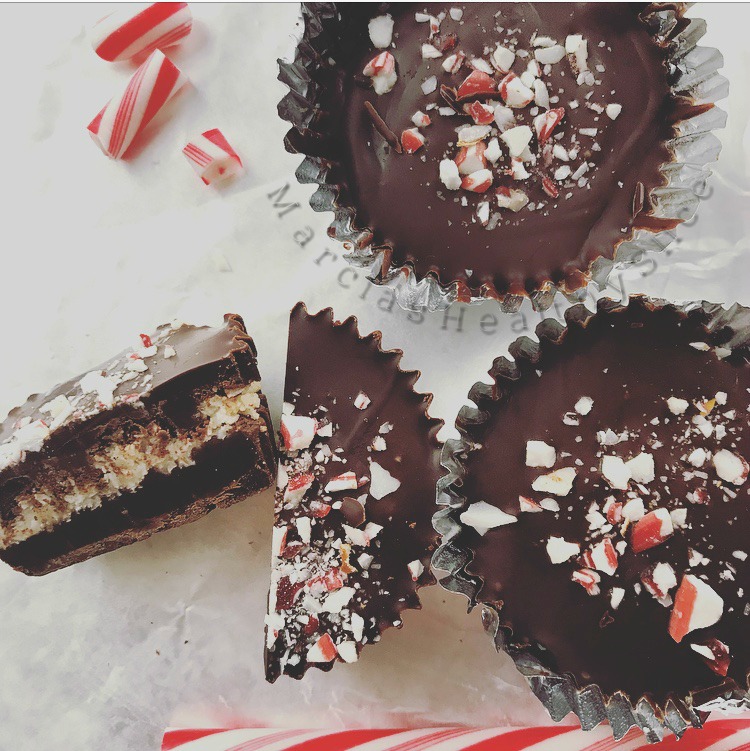 They're perfect for hostess gifts, party treats and cookie exchanges. 
How was your week? Have you ever heard of a Gyrotonic workout? What's your favorite holiday flavor/treat?
I'm linking up with Tricia and Holly for the Weekly Wrap, and with Deb and Sarah for Meatless Monday.