It's that time of the year when you have to fasten your seat belt and brace for a bumpy ride. Sometimes it's downright turbulent. My workouts this week can best be described as "better than nothing". Just enough to burn off the crazy…and keep me from gaining weight, no matter how many chocolate mint stars I might have ingested:
Monday: Rest (video shoot)
Tuesday: HIIT (video shoot, more on that soon…if I don't end up on the cutting room floor)
Wednesday: Trail Run 4 miles
Thursday: Strength
Friday: Run 7 miles
Saturday: Trail Run 3 miles
Sunday: Birthday CrossFit. (Because geezers need muscles too)
No Good Deed Goes Unpunished
I've been SO on top of the holiday shopping this year. I even got some of the stuff wrapped. I had two bags of gifts left to wrap in my closet. While engrossed in some blog action, I heard something drop on the floor in another room, which can mean one of two things: The house is haunted or Ozzypup is up to no good. Further investigation revealed the latter. Despite there being nothing remotely "edible" among the unwrapped gifts, Ozzypup decided he'd chew them up anyway…and I mean chewed beyond recognition…to the extent that I was so ticked I did not even think to take pics. But wait…it gets better…or should I say worse…
Poison Control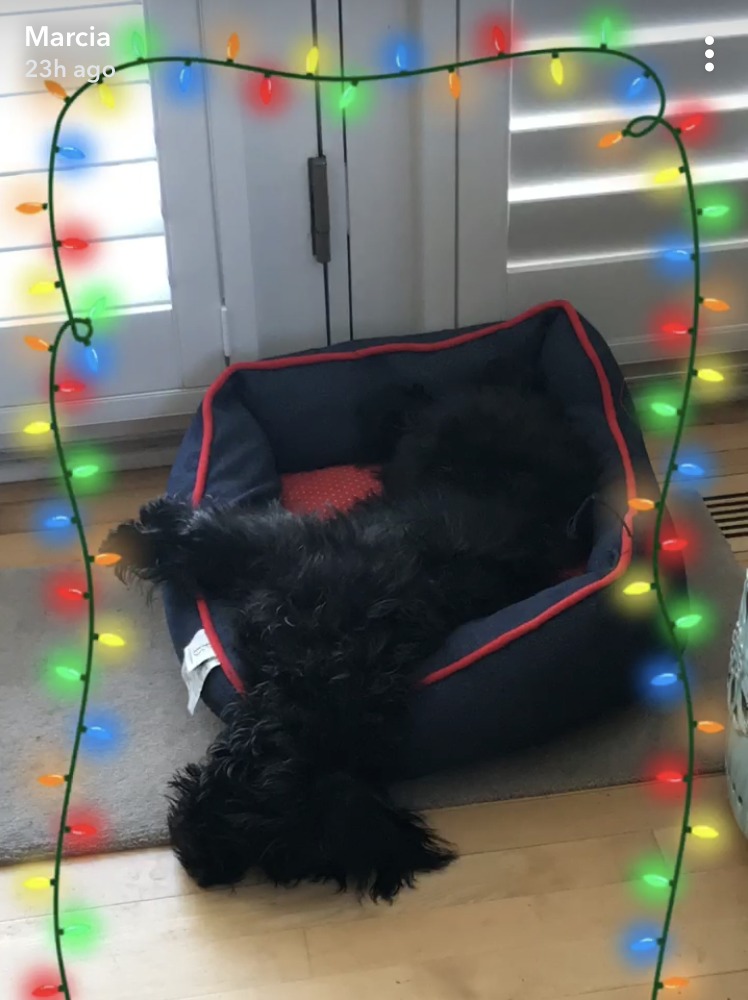 Afternoon nap? Or drug overdose?
I mentioned last week the thyroid medication I'd been on is no longer being manufactured. When I ran out of the 6-pill "partial order" Walgreen's scraped up for me, I reverted to some leftover (stronger) pills I'd been taking previously…until Ozzypup struck again, and ate them. The little ninja jumped up on the bed, (I'm guessing) then onto a high dresser, chewed open the bottle and ingested all of them. At least 20. Who knew thyroid pills were so delicious? Then again so is poop (and gifts) to Ozzypup so there's that. A frantic call to the vet ensued, followed by a call to the ASPCA Poison Control hotline. Turns out dogs tolerate thyroid meds really well and no treatment was necessary beyond careful monitoring….and emergency coverage of my grey hair.
#VegasStrong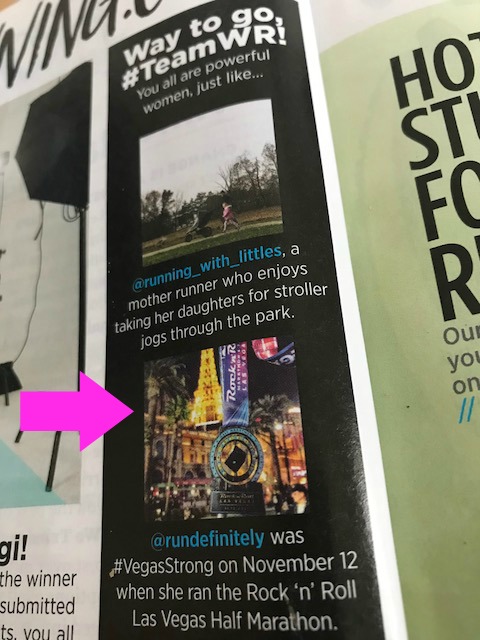 Look whose picture was featured in the January edition of Women's Running magazine? This is the third time this year one of my pics has turned up in print media. Kind of fun, not to mention a nice diversion from the holiday (and Ozzy) chaos.
Maybe the Best Birthday Gift
Family, friends and good health aside, this may be the best birthday gift: Remember the Air Berlin fiasco where the airline cancelled our flight due to bankruptcy 5 days before we were to leave for the marathon? Despite lots of waiting and even a bankruptcy attorney's opinion that we were most likely SOL, all the glory goes to my credit card. After a long dispute process, Citibank was able to refund the almost $2000 in airfare. Yessss! Now where in the world can $2000 take me? Cough Patagonia cough..cough.
Buckling in for Real
I'm traveling this week to spend the holidays with Hurricane MIL. Please join us for Tuesdays on the Run this week where we wanna see your year-end highlight reel as well as all of the year's race bling.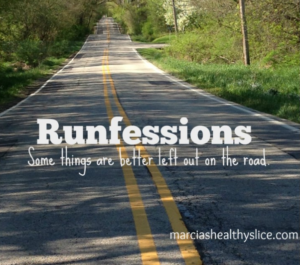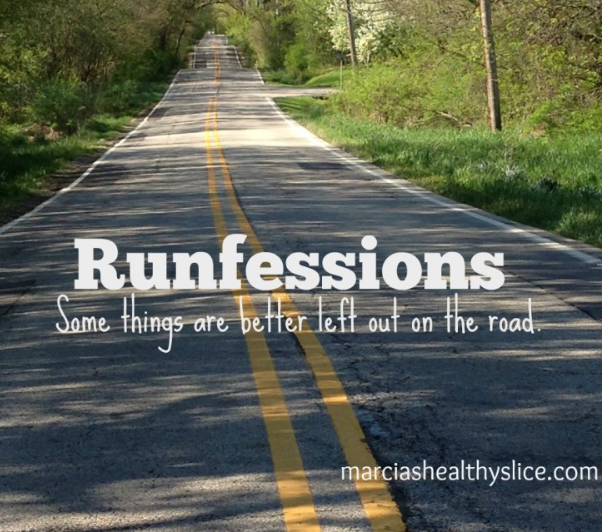 Also mark your calendar for a special year-end edition of the Runfession Friday Linkup on December 30. You simply MUST start the New Year fresh!
How was your week? Best birthday gift ever? Are you in town for the holidays? Or traveling?
I'm linking up with Tricia and Holly for the Weekly Wrap.