Can you believe 4 weeks of January are already history? That said Rachel's Burpees, Planks & Push-Ups Challenge is getting hairy. Real hairy. But I'm hanging on, only because I'm embracing the divide and conquer technique on those nasty burpees. Before I get to my workouts, huge congrats to Teresa who rocked out her first marathon this weekend, in the rain at the Mississippi Blues Marathon! Welcome to the club!
Monday: Rest
Tuesday: Plyo Intervals + 80 Burpees + 4 min plank
Wednesday: Run 3 miles + 80 push-ups
Thursday: Strength + 90 Burpees
Friday: Run 4 miles + 4.5 minute plank
Saturday: Run 10 miles + 90 push-ups (3 sets of 30)
Sunday: CrossFit + 100 pushups (5 sets of 20)
It was a chaotic, single-parenting week and weekend, punctuated by a big, fat tween sleepover at the end of it. Don't get me wrong, I love that Thing 2 has made a nice transition into middle school and has wonderful friends. I just wish they weren't so…um…loud….and messy…I haven't even gone down yet to see what a shambles the basement is. Get off my lawn!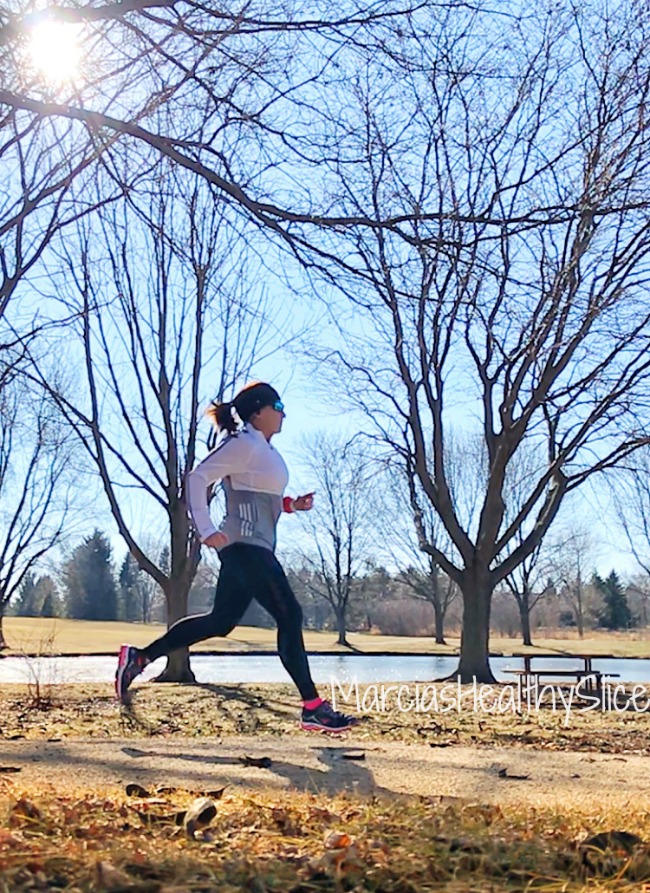 The El Nina weather pattern treated us to unseasonably warm temps this week that made running pretty sweet. Once again we melted all of our snow.
It was a good news/bad news kind of week.
RIP to my Ragnar pint glass, which I proceeded to accidentally send crashing to the kitchen floor. I had no intention of ever doing another Ragnar. Sigh. I already told you about how my Leadville water bottle met its demise here. I already checked to see if I could buy another one online. Nope. Double sigh.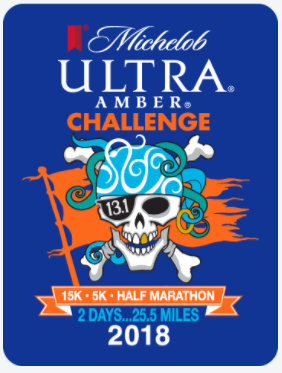 Gasparilla is coming up in less than a month. Speedy MB, Belinda and I committed to running the Amber Challenge. That's the 5k and 15k the first day, then a half marathon the next. Despite my lackluster training, I am determined to have a blast. Look here for multi-race weekend tips.
Other than Gasparilla, I have a couple of other races to look forward to, with plenty others on a tentative status:
RnR Carlsbad All Day 20k in March. We'll be in San Diego for spring break so why not sneak a race in there?
RnR Chicago. After missing it last year because we were delayed coming home from vacay, I am determined to be there this year.
Wanna join me? Use code RNRRNB2018 to save $15 of RocknRoll half and full marathons!
Last week, I saw some banter on Insta about Lulu's Sea Wheeze Half, a race that's been on my bucket list since the beginning. I'd always missed the lottery for it, until this year. I was SURE I wouldn't be picked. So I stupidly didn't even invite any friends to get in. Plus what if some of us got in and not others? And you know how it goes when you're 99.9% SURE you won't be picked…
…you get picked. Since I won't be running any World Marathon Majors this year, Sea Wheeze will have to be my foreign running adventure.
Hot List
Let's talk about some things I'm loving this week: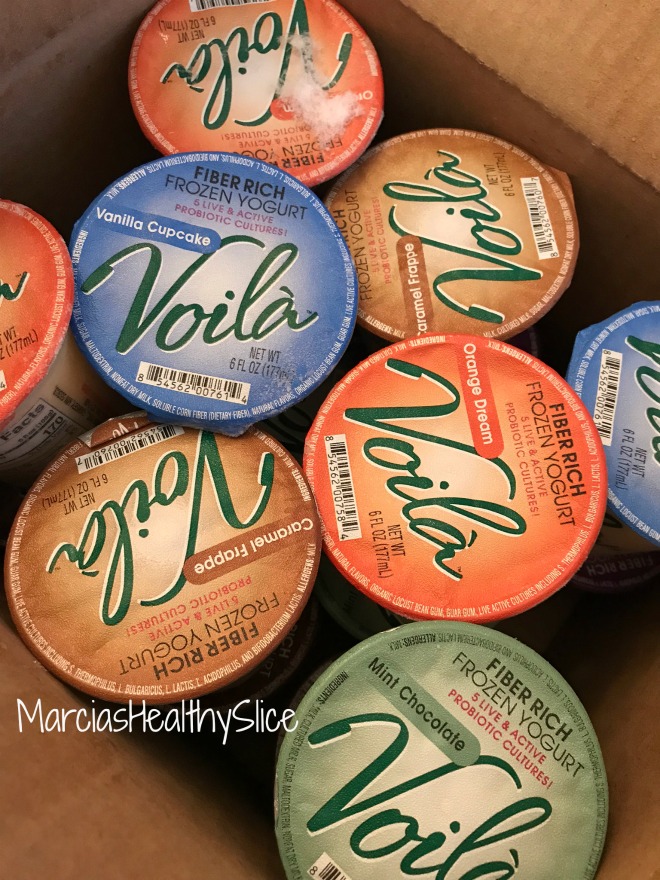 Voila Frozen Yogurt. Fro-Yo in single-serving cups? Yes please! How about Fro-Yo that's loaded with satiating fiber and 5 live and active probiotic cultures? Heck yeah! Voila Frozen Yogurt is brand new, totally delicious, and comes in all sorts of wonderful flavors from classic vanilla and chocolate to chocolate mint, salted caramel and orange dream.
Here's what makes it not only good tasting but good for you:
Nut-free and gluten-free
No corn syrup or high fructose corn syrup
4 grams protein per cup
All natural flavors and colors
Made from milk from cows not treated with artificial growth hormones
It comes in super convenient, single-serving cups, because you know portion control is everything. I keep it in the freezer and let one sit out for 10 minutes or so before enjoying so it softens up a touch. So so freaking good! Check out the Voila website to find where this product is available near you.
Run Locker Box. Before January slips away entirely, let's take a look inside this month's Run Locker Box. Remember how amazing the December box was? January's Box has a very timely winter theme. Who doesn't need some good winter gear? Here's what was inside:
Headsweats Beanie. I'm most excited to wear this under my cycling helmet on those brisk days. The Headsweats brand is my favorite and they had me at purple too.
180s Neck Warmer. A neck buff is crucial if you run in cold or windy climates like I do. The only criticism I have for this is I'd have loved to see it in a fun color/pattern, cuz that's how I roll.
Nature's Bees Lip Balm. You may know I'm a bit of a lip balm junkie so this is right up my alley. This one's paraben free and has SPF15 UV protection. Double win.
Little Hotties 8-Hr. Hand Warmers. Who can't use a couple of pairs of these this winter? Score!
Larabar. I've been a fan of these for years. Who can argue with 3 simple yet delicious ingredients?
RXBar Protein Bars. I can't wait to try the Maple Sea Salt flavor, which is totally new to me.
How was your week? Any surprises? Have you/are you running Sea Wheeze? Did you enter my giveaway?
I'm linking up with Holly and Wendy for the Weekly Wrap and Deb for the Race Linkup.