There's a lot of exciting stuff coming up this year. Even more so since it's an Olympic year.  While it's always a good idea to live in the present, it's fun sometimes to think about the future. What goodness and challenges will unfold?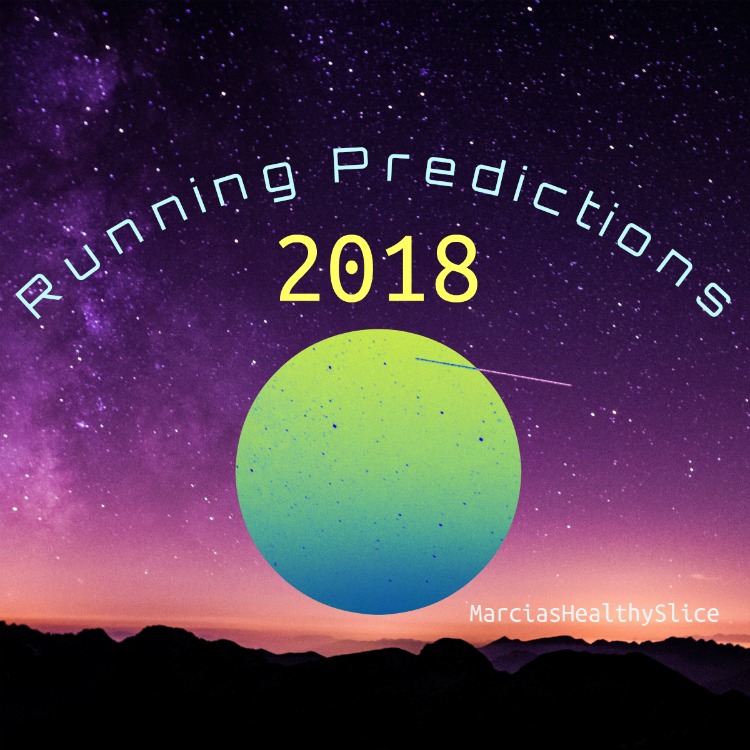 The popularity of running is waning. I predict we're going to see LESS people running. At least distance running. Face it trees don't grow up to the sky. It had to happen sooner or later. How do I know? The March Madness Half Marathon, here in Cary Illinois, is my barometer. The first time I ran it in 2007 (it was my first half) registration stayed open for weeks, maybe even months before it sold out. Over the past 10 years, it grew more and more popular, selling out faster and faster. At it's crest it sold out (break-the-internet style) in under 15 minutes. Since then it's been taking progressively longer to sell out. This year (online registration opens at 6am every New Year's Eve) registration was open a good 90 minutes before it sold out.
But March Madness is a serious "runners' race". How about races that attract the fun-loving types? Declining as well. Just a few years ago, Run Disney races used to sell out in a matter of days. Currently the only Disney race series that still sells out during general registration is the Princess Half Marathon Weekend.
I predict the Boston Qualifying Standard will be tightened. Maybe running is waning but the Boston situation is still a little ridiculous. Qualifying then not being able to run is mucho no bueno. I highly doubt they can increase the field or add additional waves so there's only one thing left to do. Yep ,tighten it up. In 1989 women age 40-50 needed a 3:40 to BQ. In 1986 they needed a 3:30. Now a 3:45 is a BQ but you need to be over 3 minutes faster than that to actually run the race. In 1970 the BQ time for men was 4 hours across the board. A year later they tightened it to 3:30. In 1980 40+ men needed a 3:10 while those younger needed 2:50. My point is it's all arbitrary and changes a lot over time. I predict the standards will change again, sooner than later.
I predict I will have a blast at Gasparilla in February. Even though most likely my running will suck. Maybe I should just train to speed walk.
I see a World Marathon Major (or 2) in my future. Ok I'm being optimistic here. While (barring a miracle) there will be no World Marathon Majors for me this year, I'm keeping fingers and toes crossed that I can get entry into either London or Tokyo for 2019.
I do not see a World Marathon Challenge in my future. But I predict my friend, and Boston Race Director Dave McGillivray will achieve his World Marathon Challenge goal of 7 marathons on 7 continents in 7 days. He sets off in just 2 weeks and is raising money for the Richard Martin (died tragically in the Boston 2013 bombings) Foundation. Go here to donate.
Your turn: What running predictions will you make? What fun running stuff lies in your future? Did you enter my giveaway?
Loading InLinkz ...