This post contains affiliate links
We're talking all about shoes…make that running shoes…this week on the Tuesdays on the Run Linkup. What shoes are you loving now? Are you loyal to one model or brand? When it comes to running shoes, I'm a Polyshoeist. I like to rotate among a few (or more) different pairs at a time.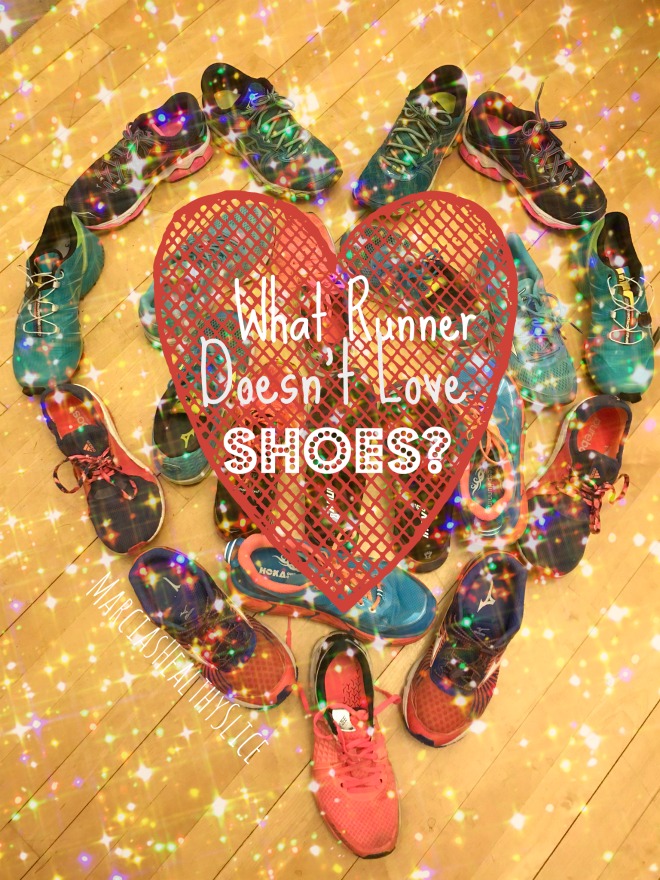 First I suppose I should tell you I'm a neutral runner and I do not track the mileage on my shoes. I just sort of do it by feel. Now that that's out of the way, let's move on.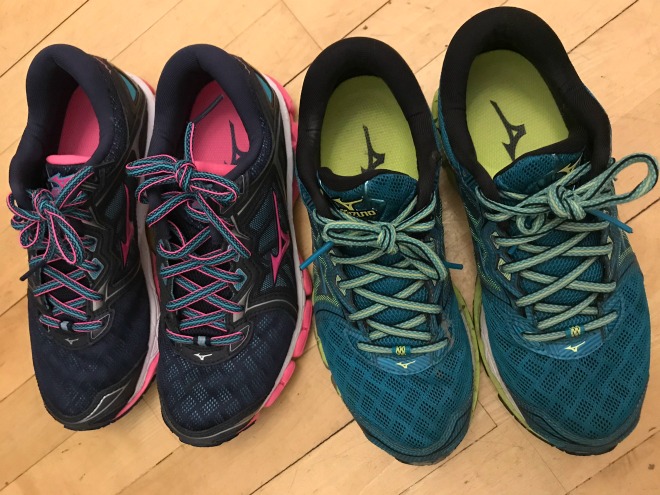 My long run or Marathon shoe is currently the Mizuno Wave Sky. I have a brand new pair and last year's pair I ran the Berlin Marathon in. I still wear them if it's muddy or wet out.
I started wearing Mizuno Wave Creations back in 2007, however in 2014 Mizuno pulled the proverbial rug out from under me when they changed the shoe, making it no bueno. I was forced to defect to the Asics Gel-Nimbus. A perfectly fine shoe, albeit a tad on the heavy side compared to my beloved Mizunos. I have two pairs of Asics laying around that aren't really in the official rotation.
When Mizuno introduced the Wave Sky last year, it was love at first sight. I reunited with Mizuno and it feels so good.
But wait…there are others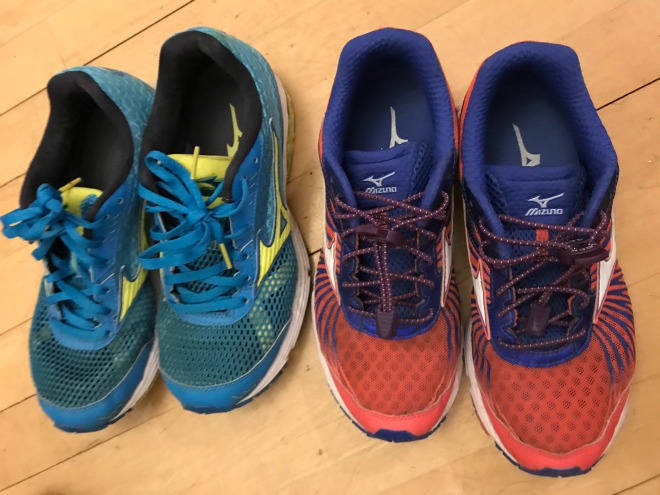 I also wear 2 pairs of Mizuno Wave Sayonaras for speed and tempo work (and shorter slow runs too, who am I kidding?) One is older, one is newer but not new anymore by any means. In fact the Sayonara was discontinued and replaced by the new Shadow which I've not yet tried so I'm up the creek on this one.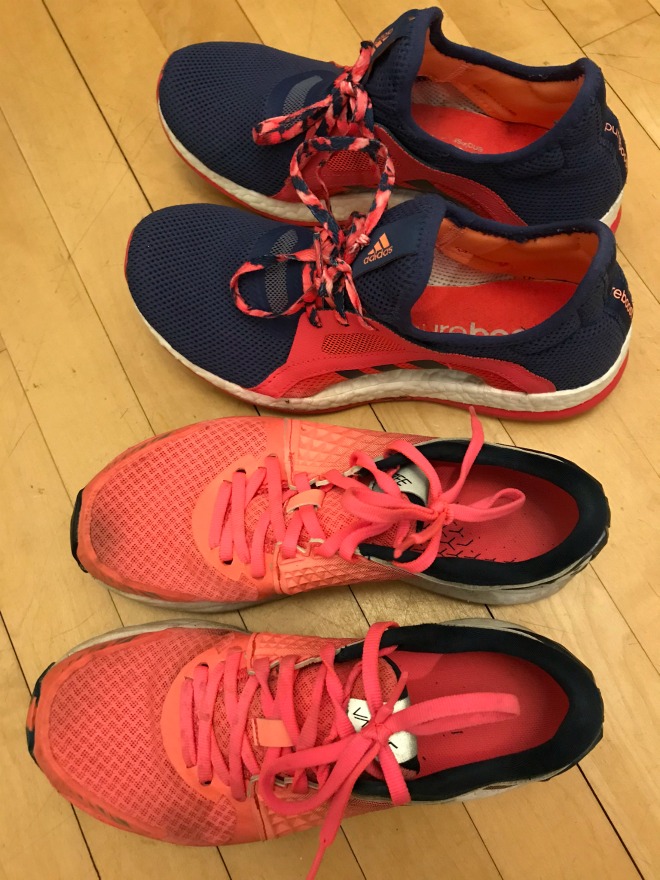 But that's ok because I also wear the New Balance Vazee something or other for shorter runs too. Who can resist the hot pink? Not I. I also occasioinally wear the Adidas Pure BoostX for shorter runs and on the treadmill.
Trail Shoes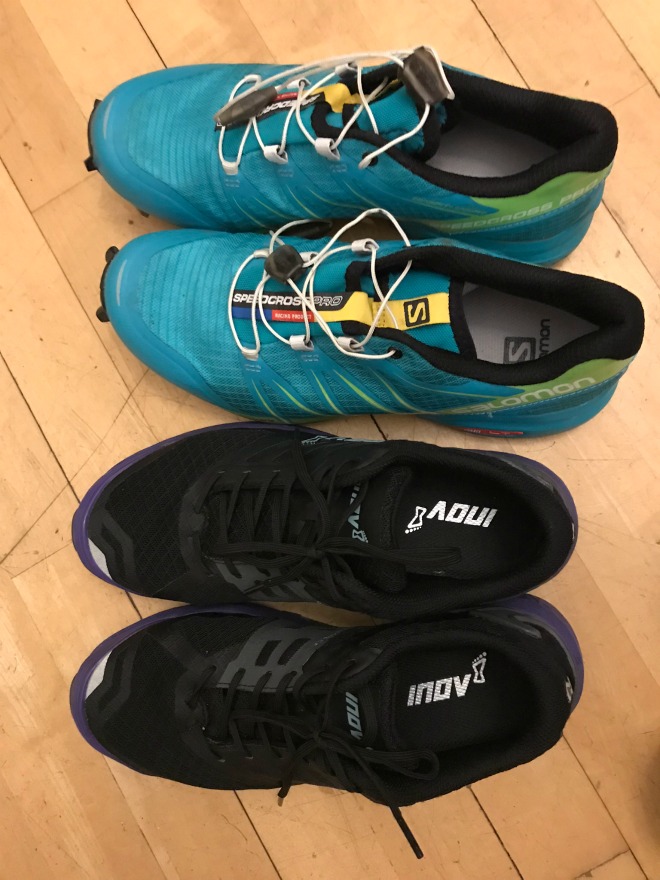 That brings us to trail shoes. Currently I go between two pairs, both of which I love. One from Inov-8 and one from Salomon. They're pretty different from each other and yet, they both work for me.
What's your running shoe situation? Are you loyal to one shoe? A polyshoeist? Did you enter my giveaway?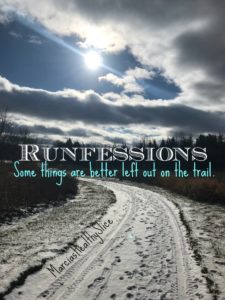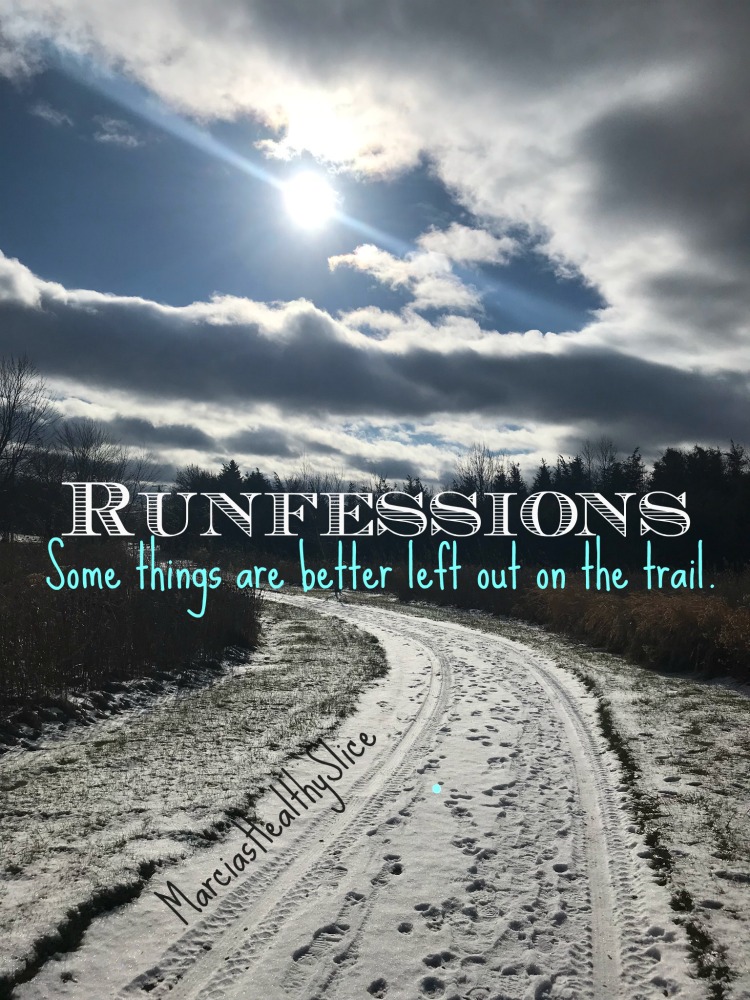 Be sure to join us this Friday and the last Friday of every month for the Runfession Friday Linkup. I promise you won't want to miss it!
Loading InLinkz ...