It's no secret running has been a struggle for me this year and I'm calling my thyroid disorder out for all of it. When running sucks, naturally I'm not wild about doing it. While I haven't stopped running completely, I have been cutting runs short and procrastinating like nobody's business. Don't even ask about speedwork cuz that's MIA entirely. While speed is so not in my wheelhouse right now, I made it a goal this week to stop the other two behaviors:  This was the first week of the year where I actually succeeded in getting all of my runs done, in their entirety. Plus I'm hanging tough on Rachel's Burpee's Planks and Pushups Challenge. While planks and pushups are my jam, I still don't love burpees but I'm doing them and not dying.
Monday: Rest +60 Burpees (did them in sets of 10)
Tuesday: Plyo Intervals + Strength + 3 min. plank
Wednesday: Run 6 miles + 60 pushups (I did 2 sets of 30)
Thursday: Rest +70 Burpees (did sets of 15 +10)
Friday: Run 5.5 miles + 3.5 min. plank
Saturday: Run 8 miles + 70 pushups (2 sets of 35)
Sunday: CrossFit
To what do I attribute my success? I listened to my body and gave myself permission to slow or walk whenever I felt like death. Whether it was after a mile or two or sometimes even a half or quarter mile. I made a truce with my inner critic and gave my body the break it needs. I figure (slow) time on my feet will serve me better at Gasparilla (which I'm totally going to have fun with anyway) than showing up severely undertrained and hating every second of it. And you know what? My Garmin seems to like it! It's gone from telling me my runs are "unproductive" and I am "over reaching" to things like this:
Somehow (not sure how) my VO2max has stayed intact as well. I'll take it. That tells me that even with the walking, I'm getting a plenty good enough workout for my body and fitness level as it stands at this point in time. I'm hopeful the walk breaks will diminish when we get this thyroid thing sorted out, but in the scheme of life, there are worse things. What matters most, especially as we age and have to adjust the sails, is that we KEEP MOVING in one way or another, at one pace or another. It's all good!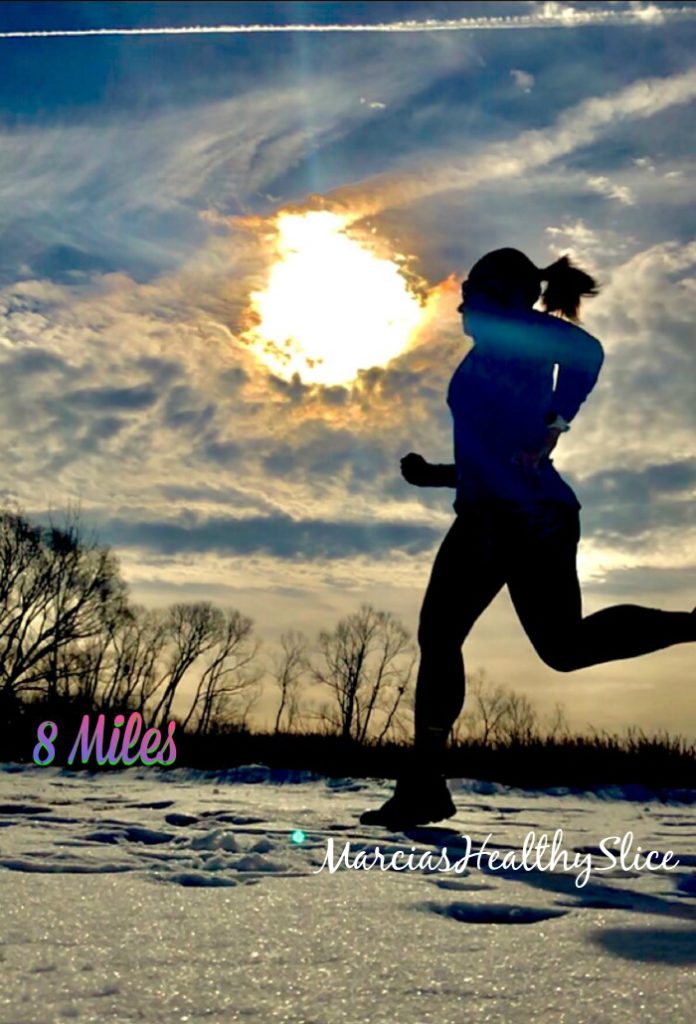 It's not all doom and gloom though. While running is a struggle, strength training is my beacon of light. While it's true I had my behind handed to me at CrossFit a couple of weeks ago with this workout, since then my body has totally stepped up and I'm pretty much as strong as I've ever been. Today (the third time I did this workout + a few other exercises) I was able to move up in weight on everything and my body handled it far better than it did the first time around. Cheers to progress!
Hot List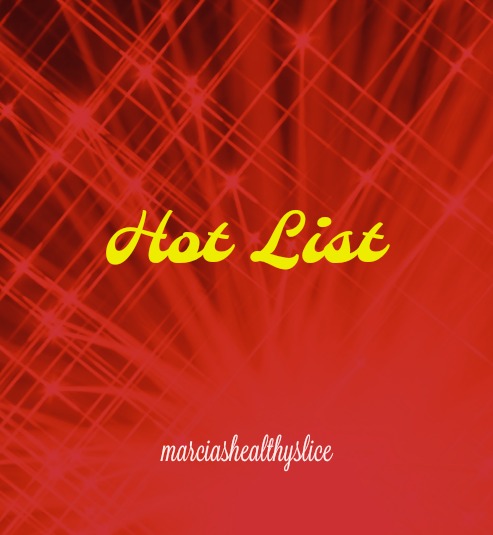 Let's get to some fitness goodness I've tried recently: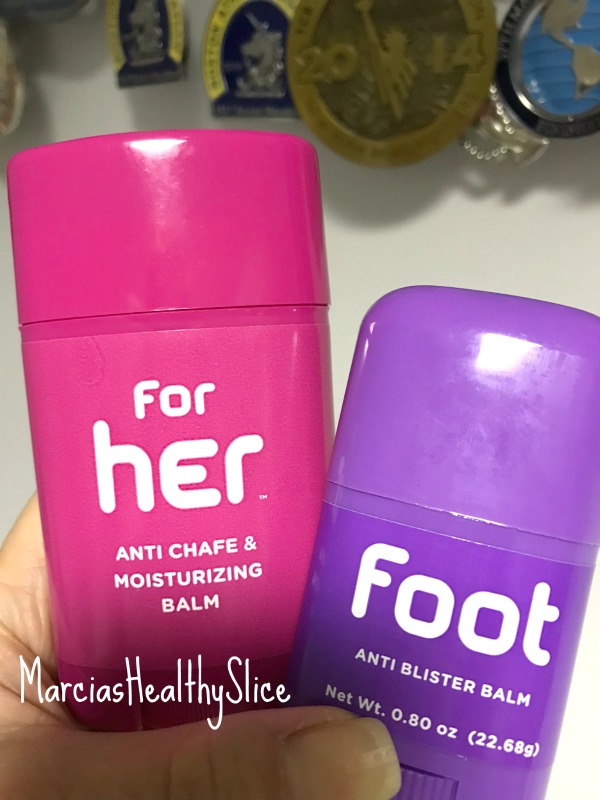 Body Glide. Of course I've been a Body Glide fan almost from the beginning of time. Nobody's got time for nasty chafing and the worst part is you never really know when you'll fall victim to it. A product I'd seen but had no idea what the difference was…or if there was any difference at all…is Body Glide For Her. It is the year of the woman…or something like that…after all right? What I wondered was how are these two "glides" different from each other? So I did a little research.
Both are sweat and water resistant. Both are made from plant-based ingredients and are never tested on animals. Yay!
Body Glide:
Apply it to feet before you run to prevent blisters. Check.
Infused with Vitamins A and C to help soften and restore dry, chapped feet.
Body Glide for Her:
Apply to prevent chafing of thighs, bustline, underarms and anywhere skin rubs or gets raw.
Infused with Vitamins A, B, E and F.
From what I can tell, there are a few more vitamins in the Body Glide For Her. I runfess I've been using regular Body Glide universally on my feet as well as all the other body areas that are specified in the For Her formula and I've had no issues. Maybe this is merely marketing? Either way both products are awesome.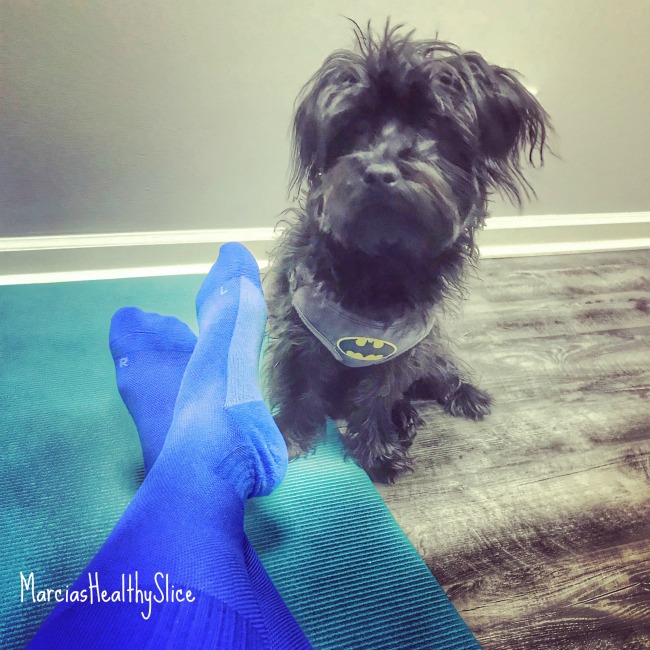 Tiux Compression Socks. I had an opportunity to give these a try recently. Although I'm not running big miles right now that require the full recovery process, I do like to layer compression socks under my usual running socks when it's cold out, mostly to help with warmth from the knee down especially the ankles. I found Tiux compression socks to be high quality socks that fit well. I love this pretty blue. They washed well time after time without bleeding, fading or stretching out and feel great on. Wanna try Tiux compression for yourself? RUNDEFINITELY saves you 15%.
How was your week? Have you "adjusted your sails" lately? Did you enter my giveaways here and here?
I'm linking up with Holly and Wendy for the Weekly Wrap.
Join us for the Tuesdays on the Run Linkup where this week's topic is SHOES! Show us your shoes!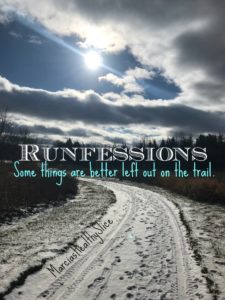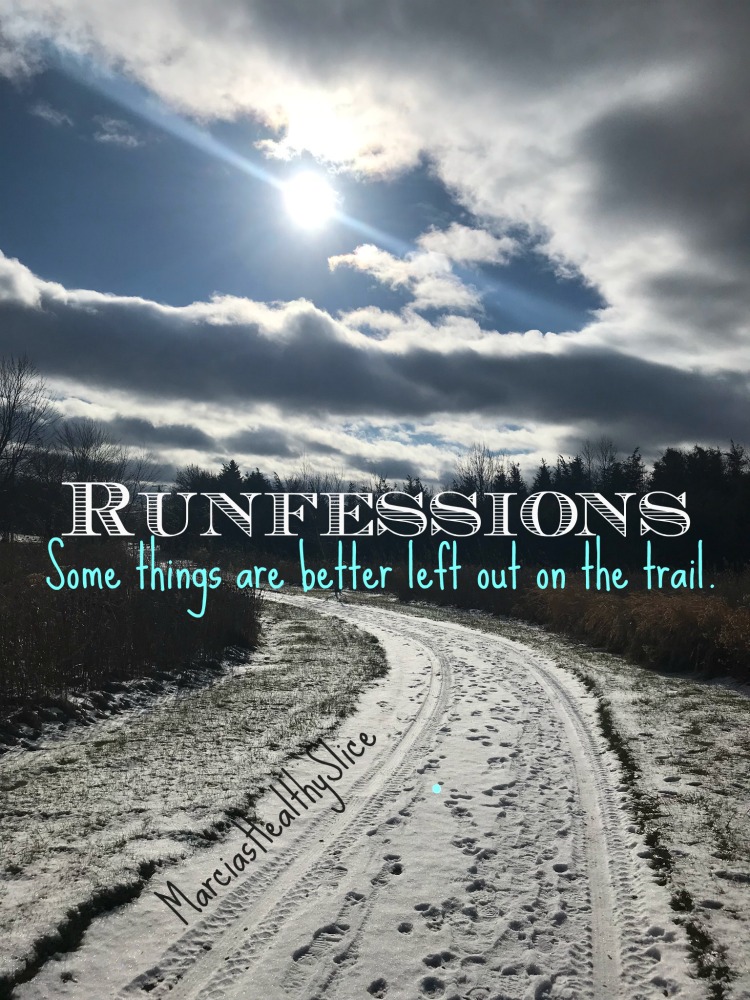 I can't believe it's not too early to be saying this but the first Runfession Friday Linkup of the year is this Friday! Be sure to join us. It's so good to get stuff off your chest.