The word that comes to mind when I sum up the week is SNOWY. We actually had 9 consecutive days of measurable snowfall, which ties a record in this area. After all was said and done, we got 20″ of accumulation. Here's how my workouts went:
Monday: Rest + 40 Supermans
Tuesday: Plyo Intervals + 40 Squats
Wednesday: Run 4 miles + 50 Russian Twists
Thursday: Strength + 50 Supermans
Friday: SNOW DAY 10 miles on the mill + 50 Squats + 50 Russian twists
Saturday: Rest (Thing 1's solo & ensemble contest)
Sunday: CrossFit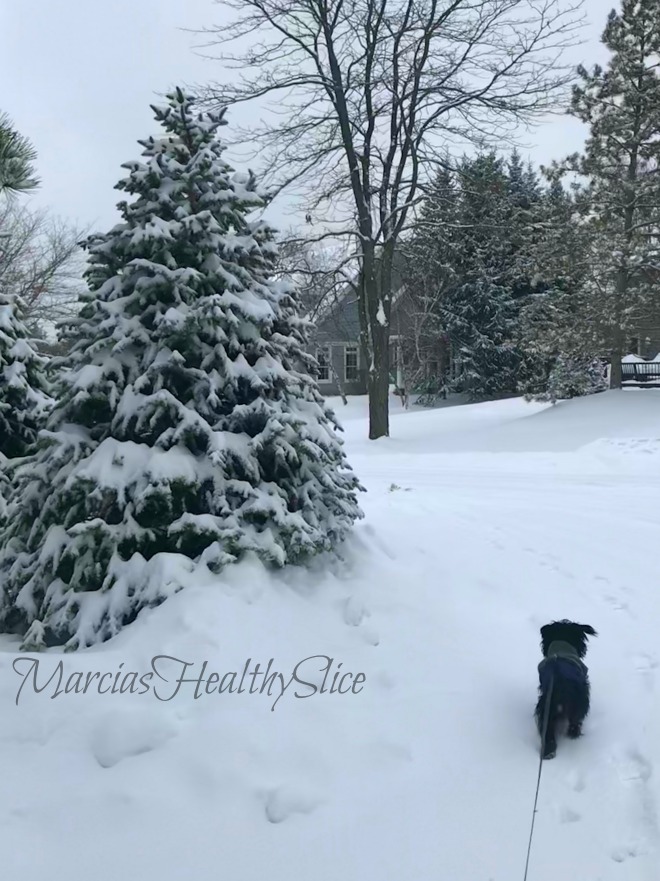 Ozzypup loves the snow
It was a treadmill kind of week. I did not run outside one single time, sorry not sorry. This thyroid issue is making me exceptionally sensitive to the cold (not to mention cranky) and the thought of running outside has zero appeal. Crazy, right? My workouts are getting done, just in the comfort of the pain cave. There's nothing like some harsh weather to remind me that treadmill running is one of my super powers. I'm not saying it's fun or easy, but I can (and have) buckled down to run some big miles on the mill. Find some of my secrets here and here.
Remember that appointment with the Endocrinologist I had scheduled to hopefully figure out the thyroid thing? Cancelled. A bummer but we had some crazy snow that afternoon anyway that would have made the trek tough. Now I have to hang on until later this month.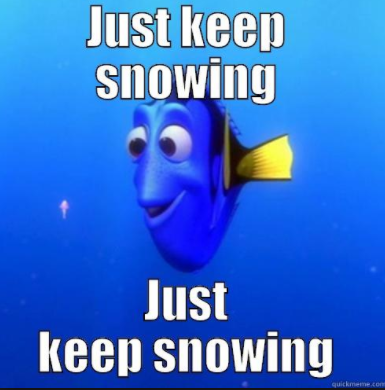 Friday was a snow day for both kiddos. Our first in three years. It snowed all night and the morning rush would have been barbaric. Thankfully we didn't have to venture out, well the Caveman did, because that's how he rolls.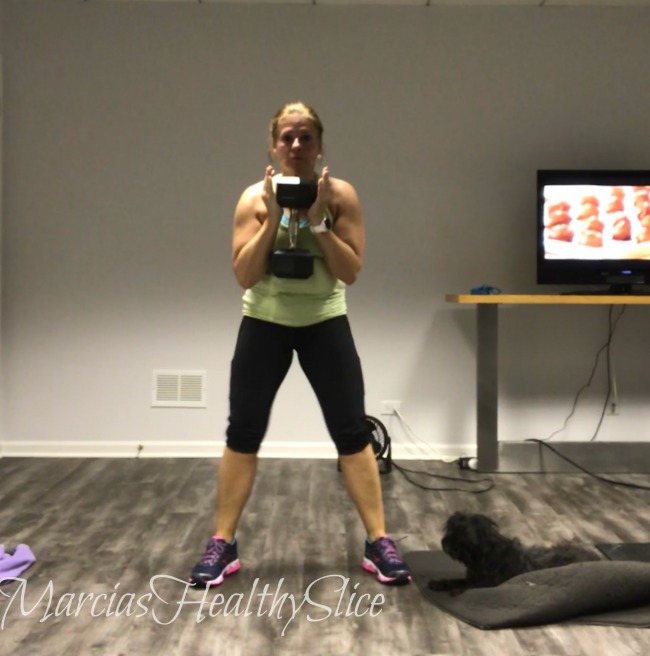 Goblet squats under the supervision of coach Ozzypup 
Rachel's Superman, Squats & Twists challenge rolls on. I'm feeling much more in control this time around, now that those things that start with a burp and end in an e are not in the mix. This week's CrossFit session failed to hand me my behind on a platter (that's a good thing). It's my third week back hitting it heavy in the squat rack and let's just say the old posterior chain is stepping up to the demand.
Hot List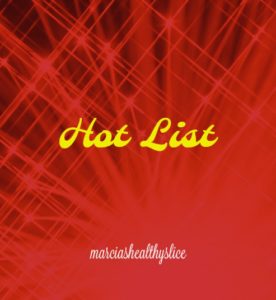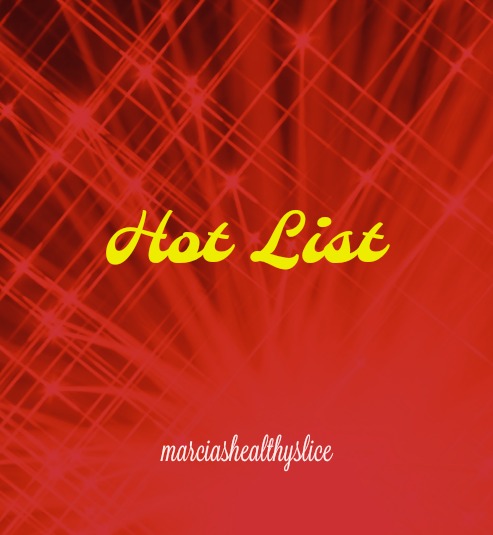 I've been named to 2 wonderful teams that I'm super excited about:
I'm part of the 2018 Baga Impi Team. I fell in love with Balega socks very early on my distance running journey and haven't looked back. They were so SO generous when I raised funds for the Chicago Marathon charity team and basically I love everything this company stands for. If you haven't tried Balega socks, trust me, you NEED to. Stay tuned for really fun Balega news coming up in just a few days.

I'm part of the 2018 Zooma Run National Ambassador Team. I hope you'll join me at Zooma Great Lakes this fall but there are other Zooma races to enjoy as well, including Texas on March 10!  MARCIA2018 saves you 10% on registration fees at any Zooma location, any race distance. 
This week's Tuesday's on the Run Linkup is all about LOVE. What do you love most about running? Join us!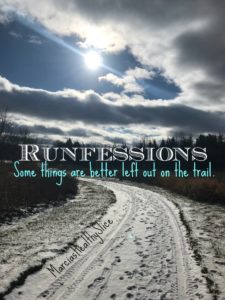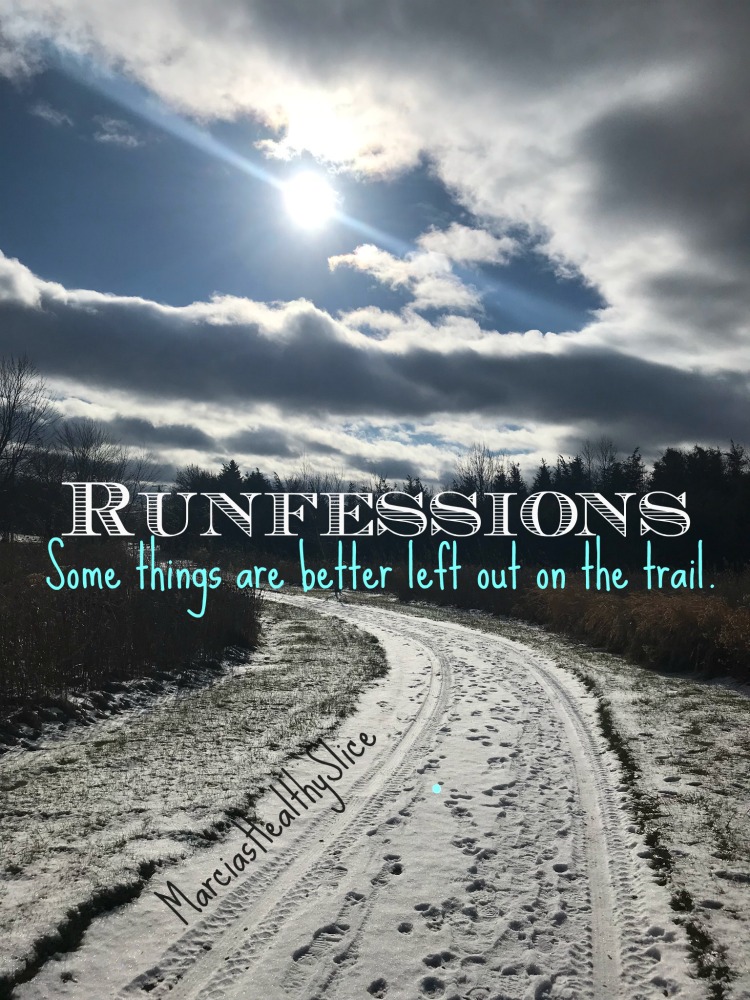 Believe it or not, it is not too early to talk about February's Runfession Friday Linkup. The Runfessional will officially open on Friday 2/23, so consider yourself warned. It's always good to bare your sweaty soul…and soles!
How was your week? Do you embrace the mill? Reject it completely? Treat it like a necessary evil? Have you tried Balega socks? Run a Zooma race?
I'm linking up with Holly and Wendy for the Weekly Wrap.