Last week I had a ton of fun attending the unveiling of Koss' new headphones for women, designed by Olympic swimmer, Dara Torres. They worked great in the spin class that day. Since then I've been busy putting them through their paces. Would they really stay in during a run??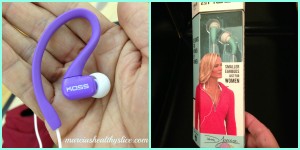 The FitSeries features two models: FitClips, which wrap around the ear for maximum stay-in-placeness, and FitBuds, the smallest earbuds Koss has ever created.
I took the FitClips out for a bike/run brick. It was an uncharacteristically steamy day here in Chi-town. I thought I might sweat them out of place. I felt like the white cushion part sealed deeply in my ear.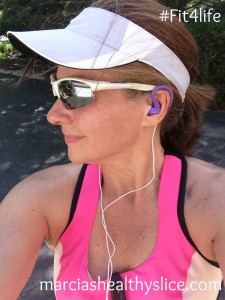 Actually they did not budge. I swabbed a lot of sweat from my brow but I never had to mess with my FitClips. I forgot they were there.
Koss FitBuds are 33% smaller than the average Koss earbud. They come with 3 sets of cushions in various sizes so you're assured a perfect fit.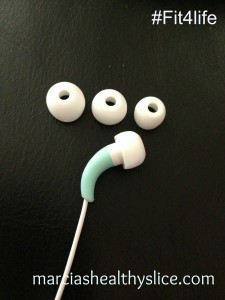 Since my ears are petite flowers (you already knew that right?), the smallest cushions fit perfectly. Both the FitClips and FitBuds feature a sweat-proof coating and come in 5 fun colors. They sell for $29.99 and are available HERE. Use code Fit4life for $5.00 off and free shipping.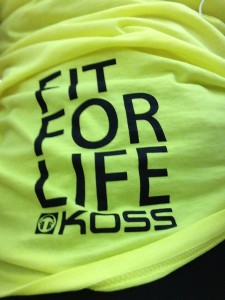 Special thanks to Koss for sponsoring this opportunity through FitFluential. All thoughts and opinions are my own.
What song are you loving on your playlist?
Jawbone UP Winner! Congrats Scott!
Vega One Bars Winner! Congrats Kim P.!
Please email me and I'll get you hooked up with your prizes! Thanks to all who entered and to Verizon and Vega One for sponsoring!