Before we get into today's Tuesdays on the Run topic, can I just say how much I enjoyed commanding the Boston Marathon sports desk yesterday and watching all of you spank it, even in those crap conditions? Marathon Monday will always be a celebration for me, even if I'm only there in spirit these days.
Moving on: Why do you run?
I started running in my 30's to try to escape family genetics. I didn't want heart disease or Type II diabetes or to be obese, like my dad, his parents, and all of his sisters. I started with maybe a mile or two on the treadmill after a strength training session (strength was my jam then) and eventually (over the course of years) worked up to the 5k and then 10k distance.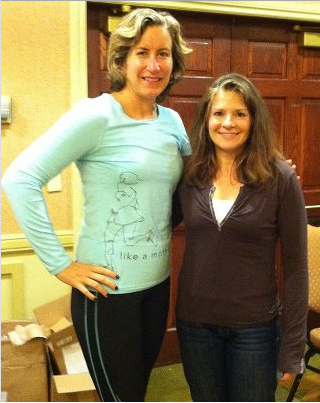 SBS and I at a Zooma race expo
I started running long in my 40's because I was inspired by Sarah and Dimity, of Another Mother Runner fame. At that time they co-wrote a column in Runner's World called "Marathon Moms" anyone remember it? It followed their journey training for and running the Nike Women's Marathon in San Francisco.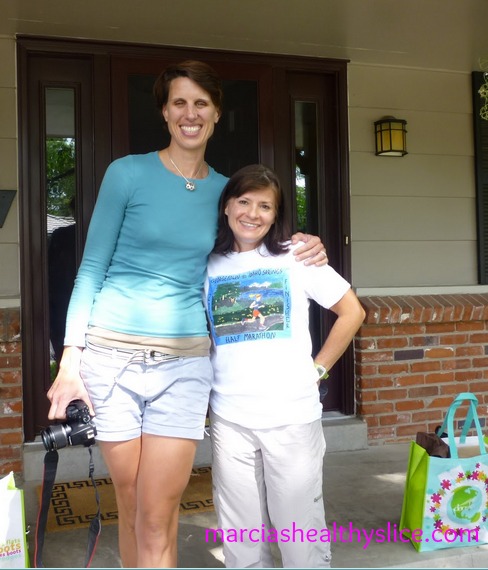 That time I was in Denver for the Georgetown to Idaho Springs Half and was invited to drop in at Dimity's place. I may be standing on a step or 3.
Marathon Moms and Kristin Armstrong's Mile Markers were my favorite. I distinctly remember Kristin's account of boarding the Boston Marathon bus to Hopkinton and thinking how wildly cool that would be.
My kids were little when I took on longer distances, in fact I remember sneaking in a quick mill run with ears trained to the monitor while Thing 1 slept. Or she sat in her bouncy chair or swing watching me while I got my run on. When I trained for my first marathon in 2007, I raced to get outside as soon as it was remotely light so I could be back before the Caveman had to head to work. Running was my "me time". My time to get out and release stress, and also a form of self-care.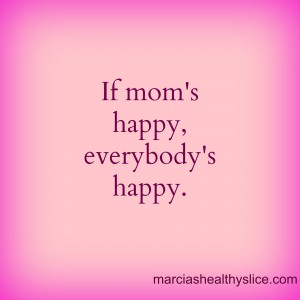 It was also a new way of defining myself. When I left the corporate world to be a SAHM, I was no longer part of that "tribe". In my particular circles, most arranged childcare and carried on with their career. When I chose to stay home, I regularly got comments like "You stay home with your kids? That's all you do?" "Can't you find a nanny?" and "Tsk, all that education gone to waste." Finding my running tribe definitely filled a void. And it was much less catty too. Running has brought me cherished friendships around the country and around the world. It's become my favorite social outlet, because face it, other runners 'get' the lunacy of this whole running thing. And we all know we wouldn't trade it for the world.
So for me, I  run for physical and mental well-being, for the social aspects and for sheer joy.
Why do you run? How/when did you start?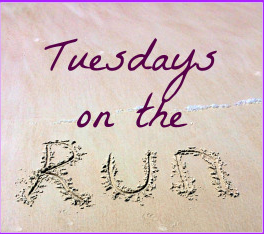 I'm linking up with Erika, Patty and April for Tuesdays on the Run.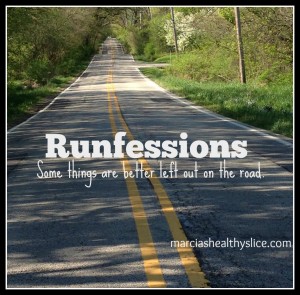 Reminder! Runfession Friday Linkup is this Friday and the last Friday of every month so join us! I promise you'll feel better!