Gosh our weather yesterday was nasty. As warm and beautiful as it was over the weekend? That's how rainy and raw it was. I had cycling on tap for my tri training. As soon as I got the kids off to school, I headed to the gym for a spin class. Except traffic was obscene. We crawled. I sat. I swore.
The start of spin class came and went while I sat on Rt 45. Mucho no bueno. 10, 15, 20 minutes late….I was still stalled in traffic, due to standing water in the road. Face it, spin was not happening. I turned around, went home and moved to plan B.
I put on my TickrX from Wahoo Fitness and did a few rounds of the 7 minute workout. Better than nothing, right? Actually it was way better than nothing. An arse kicker to be honest.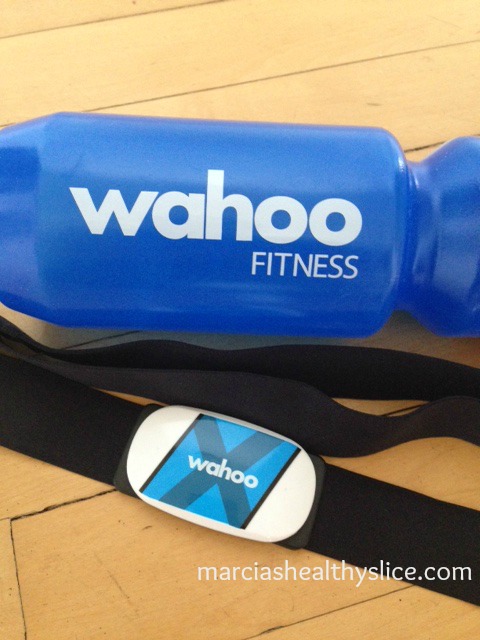 The Wahoo TickrX is a heart rate monitor and so much more. It syncs to an app on your smart phone. You can workout, run, cycle, even swim with it. You don't need to have your phone on you because it stores up to 16 hours of workouts that can be auto-synced later.
Since it's Workout Wednesday, let's take a look at one of  the 7 minute workouts you can do with the TickrX, shall we? The app counts you down, tells you when to start, counts reps (yeah, it totally knows if you're slacking) and tracks heart rate. Do each move for 30 seconds with 10 seconds rest in between.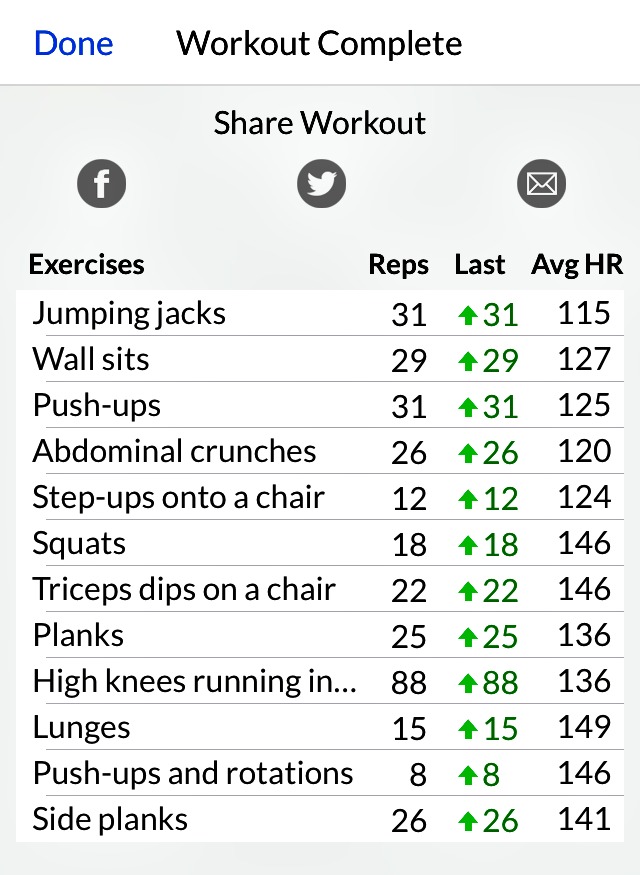 With each round of this workout, I can see if I've completed more or fewer reps, and I can monitor how hard I'm working thru heart rate. I loved the intensity of this workout, not to mention how quick and flexible it was. All I needed was a bench to step up on and do tricep dips from and a wall.
Since I'm in tri training, and that's all about training in heart rate zones. I've been running, cycling and yes, swimming with the TickrX. I've only scratched the surface here on what the TickrX can do. I can't wait to tell you more!
Do you enjoy HIIT workouts? What's your plan B when a scheduled workout doesn't happen?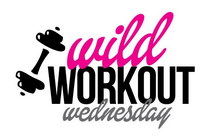 I'm linking up with Annmarie, Amber, Angelena and Sarah for Wild Workout Wednesday. Join us!
I received the TickrX free of charge for review purposes and I liked it so much I became a brand ambassador. All thoughts and opinions are my own.