I'm in this weird place where Thing 1 has been out of school for a week now but Thing 2 still has a couple of days left. So I'm doing the school schedule (up early, school lunches/homework/dropoff, bus schedule etc.) and the summer vacay schedule (sleepovers, parties, carting kids to the mall/pool etc) and it's chaos for the blog schedule haha! So let's catch up with some "currently" action:
Books: Um, does a backlog of mags count?
Running Path: Because I've been running mostly with the tri team these days, my running path has changed. We're either on a track or a forest preserve path that has this ridiculous hill. I'm seizing up just thinking about it. But you know what? After our Wednesday night hill- and mile repeats this week, dare I say I'm not even sore?? Who am I? I think all this hill work plus the hard climbing workouts we do on the bike are paying off.
Non-Running Workout: This has to go to the bike. Yes, I still swim like crazy but the bulk of my time in spent in the saddle. I'm actually digging this. A lot.
Drink: Water with Nuun. I feel like I'm constantly sweaty and wearing my diaper-pad bike shorts. Oh and Cuban coffee. The Caveman brought me some back from his trip there.
Indulgence: A gluten-free NOW Foods brownie with a bit of cashew butter on top.
Healthy Snack: The usual: apple w/almond butter, veggies and hummus
Excitement: Oh gosh, too much.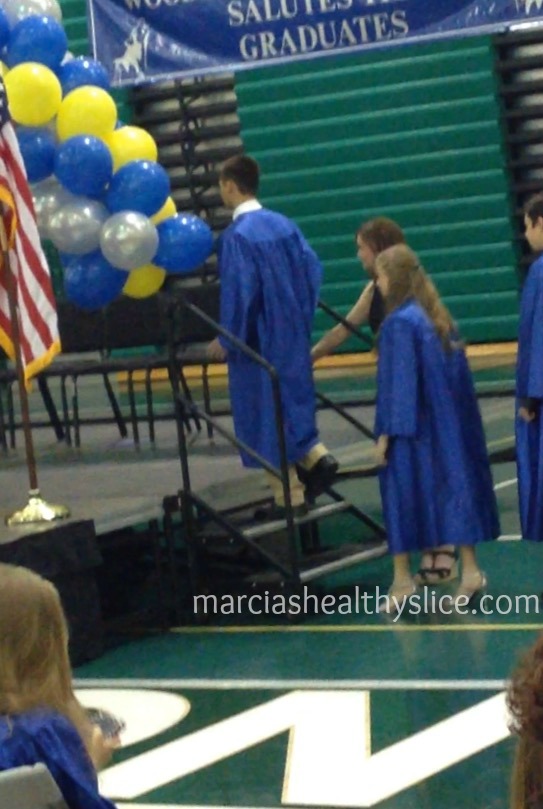 Who doesn't love a school with Boston Marathon colors?
Thing 1's graduation. I thought I'd be a mess and packed a cargo load of Kleenex. Somehow the ceremony was very upbeat and I didn't shed a single tear. Go figure.
The last day of 3rd grade for Thing 2. That happens Monday. Oh how the school year has flown!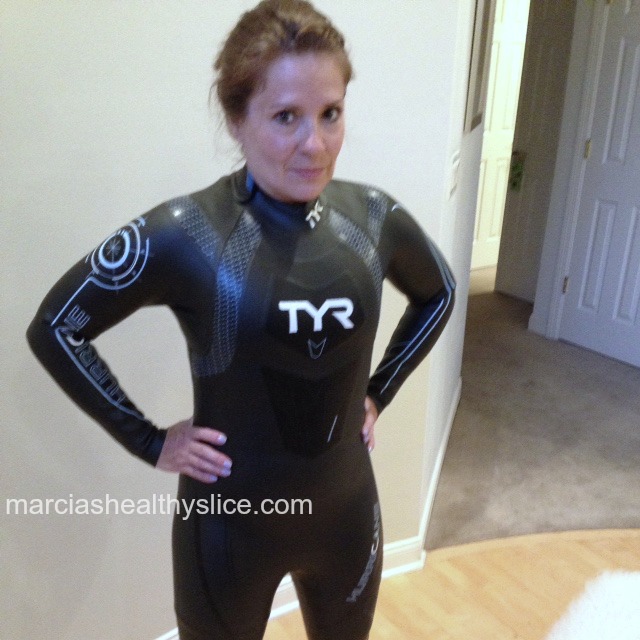 Creature from the black lagoon?
My tri is in little more than a week. I need to get this party started already. With how cool it's been lately, it looks like I'll be wearing my wetsuit. Gosh I hope I can get it off.
In less than a month we're off to Europe. It'll be the first time we've been back since we lived there and the first time ever for the kids. Wheeee!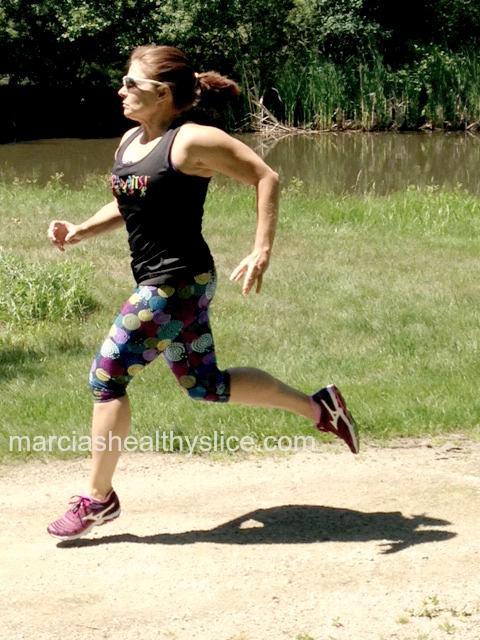 Spandits! I found out this week that I was chosen to be a Spandits Ambassador! You know I love me some fun patterns, but often the quality on fun tights is questionable. Not so with Spandits. Vibrant, great quality fabric, very well made and they stay up for the win! So many super-fun colors and patterns to choose from. Use code SPANDITSLOVE for a discount and tell them I sent you!
TV: What? Really no TV to speak of. I can't bring myself to watch The Bachelorette this time around. I'm firmly on the Chicago Blackhawks Stanley Cup fan-wagon so there's that.
Pet Peeve: I'm planning a graduation/birthday bash for the end of this month. I contacted a local place for more info/availability for a party of 50 guests. A week + has passed and still, crickets. Apparently they don't need my business, yet my email address got added to their list and now I get their daily junk emails.
Mood: Frazzled but upbeat!
What is "current" for you? Do you cry at graduations? Did you enter my giveaway?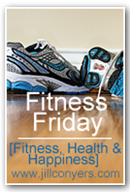 I'm linking up with Jill for Fitness Friday.