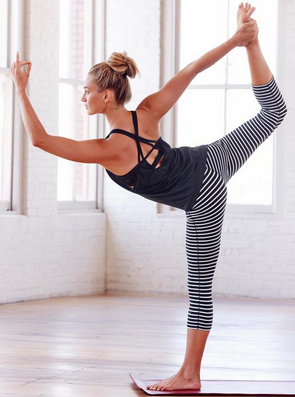 If only my pose of the dancer looked half that good.
(source)
Loving: I finally FINALLY got the black & white striped capris from Athleta I've been obsessed with. If you recall, I ordered them eons ago but got the black/grey striped ones in error….which I love and kept (of course I did) but could not get over my lust for the black/white. So I succumbed to the come-hither $10 off coupon sitting in my email. Now we'll see what they actually deliver.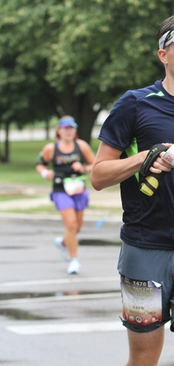 Not Loving: That Lulu skirt I wore to the race where I complained there are no race pics of me? It's on sale. In my size. Hate when that happens.
Not Loving: I needed both as much as I need another hole in the head.
Loving: I'm tapering for Twin Cities on 10/4.
Not Loving: Still loving everything about that.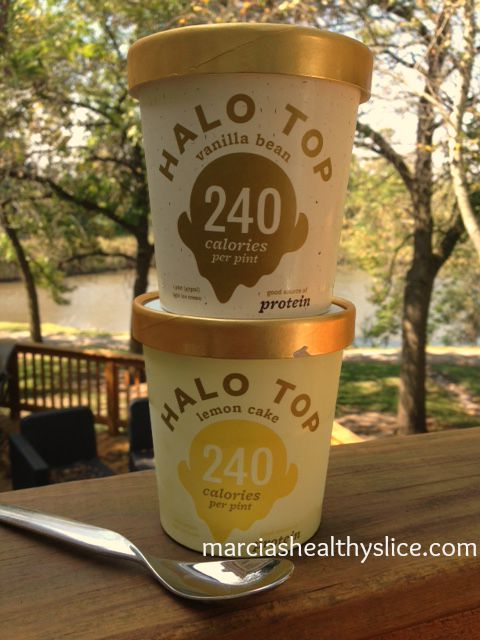 Loving: Halo Top Ice Cream. There are 240 cals. in the entire pint. To put this in perspective, Ben & Jerry's has 250 calories in a 1/2 cup. No joke, Halotop is high-protein, low-sugar and low-fat, and it tastes delicious!. I've had the lemon cake and vanilla so far and thumbs up to both!
Not Loving: The kids dig Halo Top too.
Loving: Thing 1 has this "late arrival" thing pretty often at school so she gets to sleep in and I make her pancakes and we have some nice, leisurely "girl time" on those mornings.
Not Loving: Having to drive her to school at 10am totally cuts into my running time.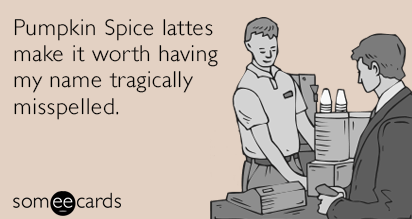 Loving: Pumpkin Spice Latte, what else is new?
Not Loving: Holy jack-o-lantern they are friggin pricey!
Loving: The barista at the Tarjay Starbucks charges me for a regular latte because I only get one pump of the pumpkin syrup. For that I'll tolerate him calling me "doll"…maybe.
Not Loving: There's a star dash where I get 3 stars for each PSL I buy. When he charges me for a regular latte, I don't get my stars. The horror! #firstworldproblems
Loving: All the exciting plans I see everyone making for next year
Not Loving: I can't make myself think past October
Loving: Our Runfession Friday Linkup is sneaking up fast! Join us on 9/25 to spill yours!
Not Loving: September is slipping away way too quickly.
What are you loving lately? Not so much? 

I'm linking up with Amanda for Thinking Out Loud Thursday