Happy Friday party people! It's time to link up with Courtney, Cynthia and Mar for the Friday Five. Today we're talking about favorites, which is easy because I've got lots of those lately. Let's get started:
Feeling better. I've whined here for literally years about fatigue, weight gain, running paces being off the cliff slow and my doc blowing it off telling me everybody "my age" feels this way. I told you about my breakthrough with a new doc. The good news is I'm starting to feel like my "old self" again. More energy, less fatigue, and hello BETTER RUNNING! It's like a switch has been thrown. Amazing!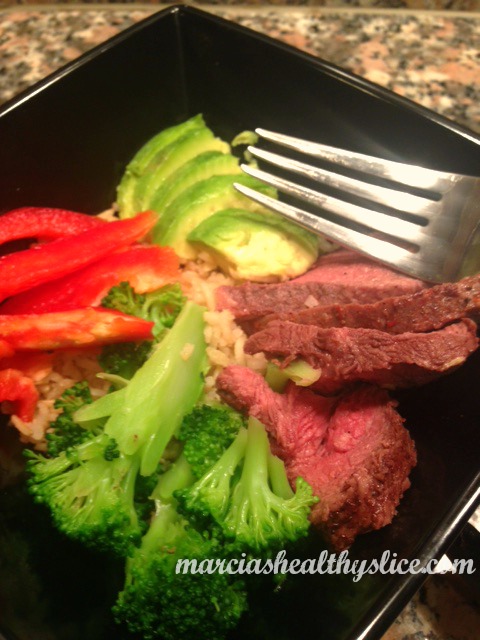 Eating better. I mentioned in my running "off-season" post I'd be dialing in my diet and oh yes, I'm dialing. One of my favorite ways to get more veggies in is by doing these "bowls". Another case where I'm probably the last blogger on the planet to go the "bowl" route. They're simple. I make a bunch of brown rice or quinoa, steam a bunch of broccoli, roast veggies. Then for lunch or dinner I simply top some brown rice with 3 parts veggies and 1 part lean protein, then spice it up with my new favorite dressing. Read on for the dressing.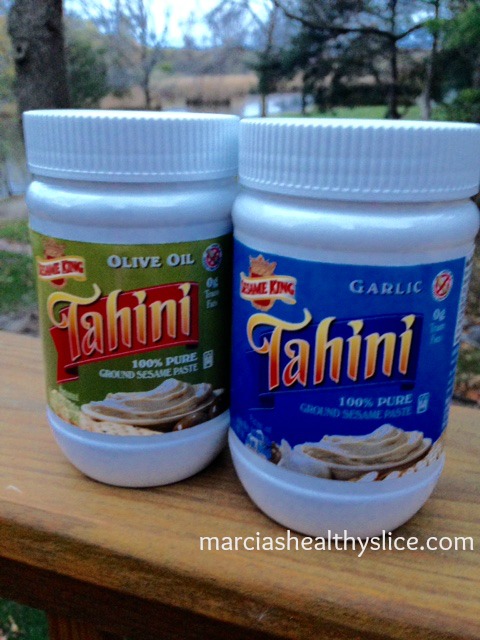 Tahini dressing. Since so many bottled dressings out there these days have ingredients lurking that I'd rather not have, I've been making my own and this one's so simple and so delish. This tahini from Sesame King has just four ingredients: pure ground sesame seeds, garlic, citric acid and salt.

| | | |
| --- | --- | --- |
| Simple Tahini Dressing | | Print |
Prep time:
Total time:
Ingredients
2T Sesame King Tahini with Garlic. If using plain tahini paste, add a clove of minced garlic).
4T Hot water
3T Olive or avocado oil (use half as much sesame oil for an Asian variation).
3T Red wine vinegar (use rice vinegar for an Asian variation
Salt to taste
Instructions
Whisk together all ingredients and enjoy.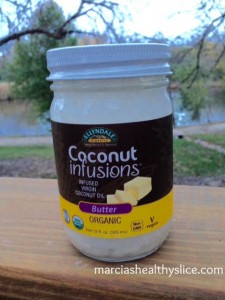 Better treats. You know I love my popcorn. Cheese corn. Caramel corn. It's all good. But with the dialed-in diet, I had to stand down from the cheese and caramel. Instead, I'm topping my popcorn with Ellyndale's Coconut Infusions. It's simply butter-infused virgin coconut oil. Organic, vegan, non-GMO, crazy delicious.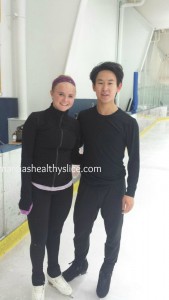 When role models rock. I'm going to geek out on figure skating for a minute here. It's the sport that took me away from running in high school so yes a long-time passion. The Skate America competition is in Milwaukee this weekend. It was here in Chicago last year and Thing 1 performed, which was huge for us. When we got to the rink on Wednesday, I immediately spotted none other than Denis Ten on the ice, practicing his programs. Denis is a World Silver Medalist and Olympic Bronze Medalist. He could easily have played his ice divo card and demanded open freestyle practice be cancelled so he could train alone. But no. He trained just like every other person on the ice, many times having to weave and work around others. Did he care? Sure didn't look like it. He was so friendly and kind to the other skaters. Talking, taking pics, signing autographs. Just a super great guy and wonderful role model for younger, impressionable skaters.
Next Friday and the last Friday of every month is Runfession Friday! Share your run-, swim-, gym- heck any confessions will do, and link them up right here! Join us!