Love is in the air, with Valentine's Day upon us and all. So it's high time to share some stuff I'm digging lately.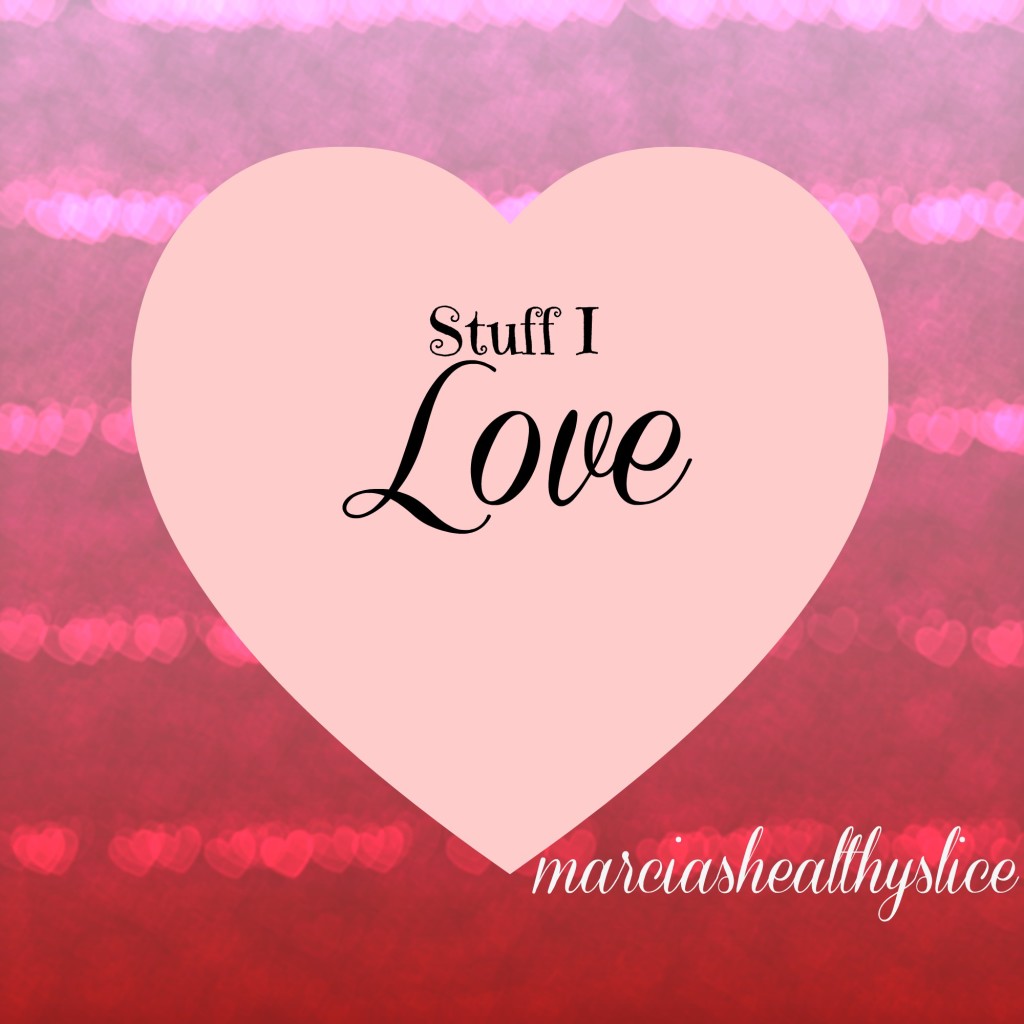 1. Laughs with friends. I especially love it when they're running/blogging friends. Wendy and I get together regularly for lunch and lots of laughs. She gets me.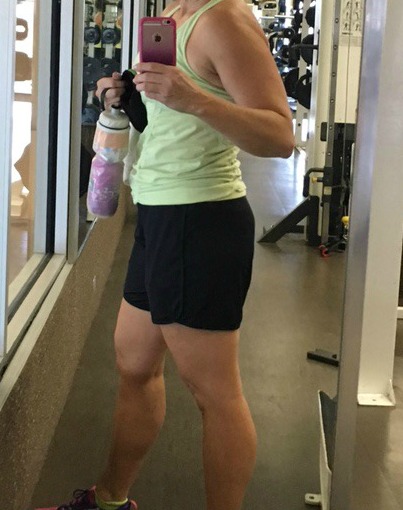 2. GG Shorts. I get mail all the time from women asking where to find basic, comfy running/workout shorts that are not "too" short. Ladies these are it. I wore them daily over the holidays when we were in Florida and I forgot my pool skirt/bathing suit cover-up. I slipped on these shorts instead and it was love. They're super comfy. I started wearing them to the gym. They have convenient pockets for my locker key and stuff, flat seams and no tags (yay!) The 6″ inseam is the right length. Functional, but not frumpy. This is a sneak peak. GG shorts are officially launching in March so stay tuned.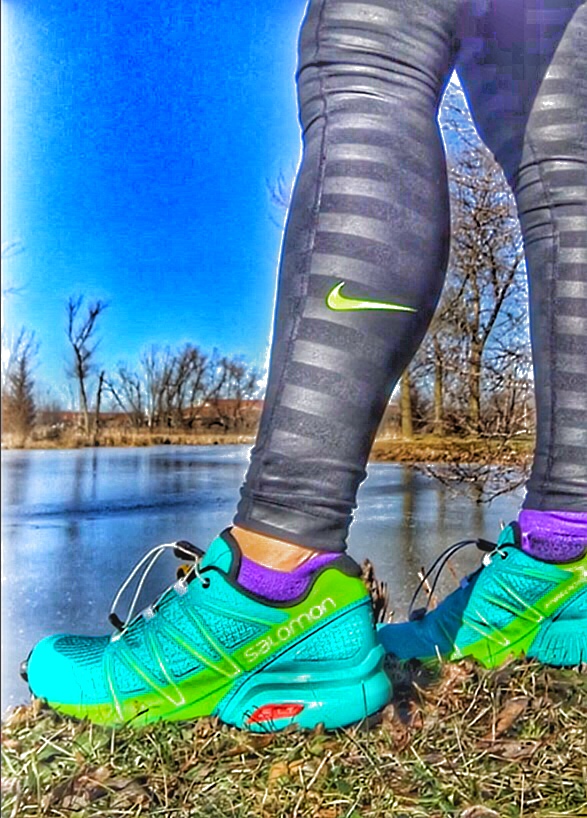 3. Salomon Speedcross Pro Trail Shoes. I can't even tell you how many pairs of trail shoes I've tried with no love match. I was starting to feel like an ugly step sister. At last my prince has arrived. I freaking love the Speedcross Pro from Salomon Sports. Super comfy and they handle snow and rough terrain like nobody's business. True love.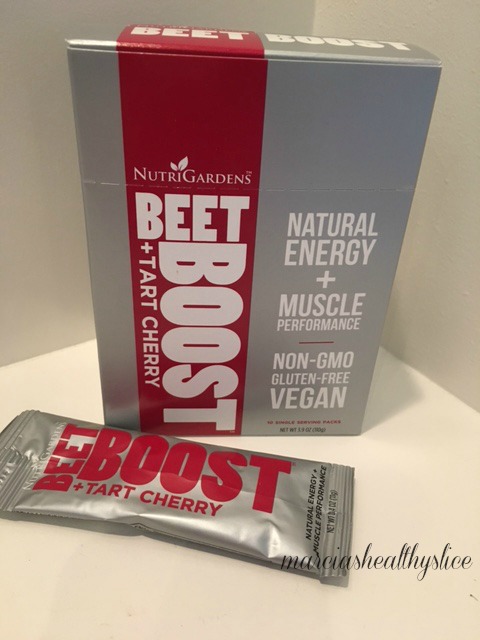 4. Beet Boost + Tart Cherry. This is a blend of beet juice and cherry juice. Two of my faves. I love beet juice as a pre-workout energizer. Beets contain nitrates which the body converts to nitric oxide. This relaxes your blood vessels and contributes to lower blood pressure. What does this mean to your workout? I definitely feel like I can workout or run harder with less effort when I drink beet juice beforehand. I swear by cherry juice as a recovery tool. It reduces inflammation, resulting in less muscle soreness. I drink it straight up post workout or put some in my recovery smoothies. Beet Boost contains no refined sugars, additives, preservatives or chemicals. Mix it with water and drink or add to your smoothie.
4. Headsweats.  Chances are good you've probably seen me in the Colorado visor I got from my friend Jill aka Thelma. I love the stay-cool terry lining and the elastic band keeps it on my head even in the strongest winds yet it never squeezes too tightly. Another fave is my Tough Chik visor. I didn't realize it until recently that they're made by the same company. Headsweats. Now that it's winter I wear fleece beanies and headbands when I run. Turns out my faves of those are Headsweats too. My favorite winter hat is one I got at the finish line at the Columbus Marathon. Yep, Headsweats. Have you tried this brand? If not you have to. Seriously I love it so much its really all I wear and I didn't even realize it. This year I'm running on Team Headsweats and I couldn't be happier. Use TEAMARCIA to save 25% off any full-price items on the Headsweats site.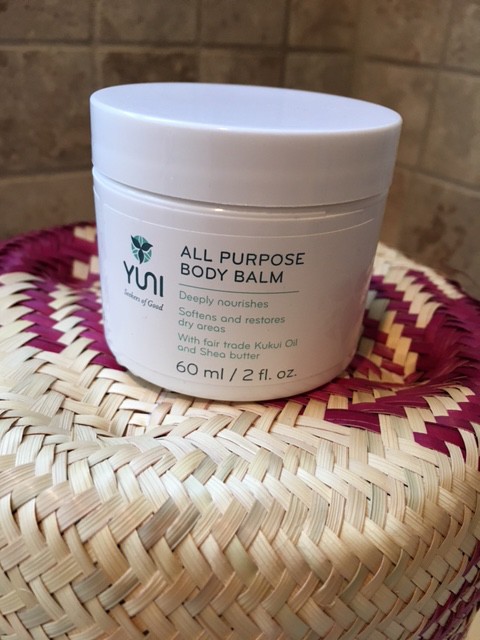 5. Yuni Body Balm. Did you know our sense of smell triggers vivid memories from the past? I can still recall my 6th grade teacher's (Mrs Ho, don't go there) perfume. I also really love body lotions and personal care products with calming scents. That's exactly what drew me to Yuni Beauty. All of their products have a clean, spa-like scent I find totally relaxing and peaceful. All Yuni products are plant-based, with no parabens, harmful chemicals or synthetic colors. I love every single Yuni Beauty product I've tried but right now in the dead of winter, I reach for Yuni Body Balm daily. My skin drinks it up and it smells wonderful.
WIN IT! One lucky reader will win some Yuni Body Balm.
a Rafflecopter giveaway