Nothing makes time fly like another installment of the Runfessions linkup! The last Friday of the month means its time to come clean and bare your sweaty soul. Let's get started, shall we?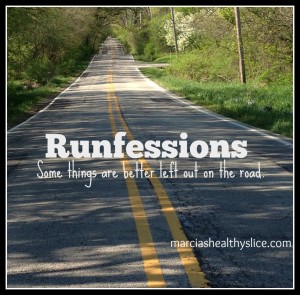 Speaking of dirty secrets
I can't stand getting my running shoes muddy. There I said it. A couple of weeks ago I hit a really mushy spot on the trail and got the better part of my right shoe covered in mud. Rather than try to clean it, those shoes have been tossed on the donation pile. I suck.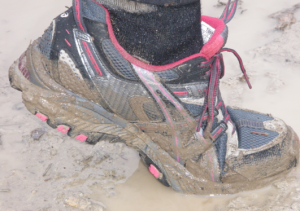 While we're on the topic of shoes, can I just say white running shoes are making a slow comeback and I don't like it. Just not ready to relinquish the colors.
My Boston days are over, yet I'm coveting this. The mug I got back in the dark ages when I ran pales by comparison.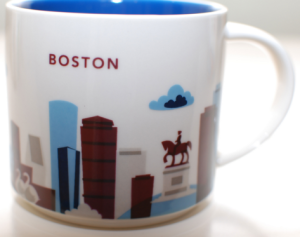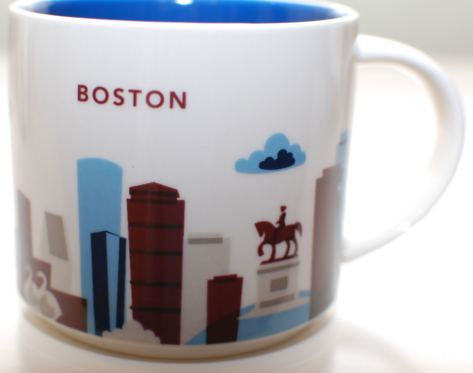 Come to think of it I NEED this Boston mug as well.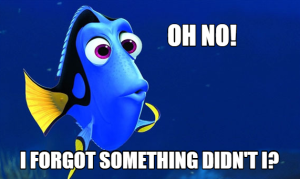 Back in the day when I had a corporate job, I'd often hit the gym on the way home from work. There were a couple of times I forgot something crucial, like a sports bra or shoes, that'd force me either home without a workout or at least to a low-impact activity.  The other day I kind of had this problem again, but in reverse. I did a Bike/Swim brick and neglected to pack a civilian bra in my gym bag. Of course I didn't realize it until I was out of the shower. My options were sweat-soaked sports bra, wet swimsuit or leaving with the girls, um, unfettered.
You all know how giddy I am about Thing 1 running Varsity track. Well, in my zeal I may have horned in on her team gear order and got myself a thing or 3. Parents can be supportive that way, right? Mo Cowbell! Anyone??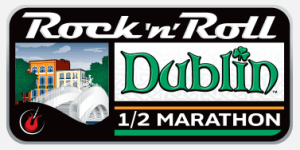 Now that RocknRoll Dublin is on my radar, I'm kind of, sort of, letting my A goal for the year slide. The one where I was going to propel myself fishy-style across an entire lake at the IronGirl Triathlon in August. I'll still do the tri I signed up for in June but the August one? Yeah I dropped that one like an old trout.
Just because I complained last month about women spreading the contents of their gym bag all over the benches at the gym, the plot thickens. A certain someone took it upon herself to roll her double jog stroller into the locker room and park it smack dab between the bench and lockers. Heaven forbid she leave the dang thing at the childcare center or in the coat hanging area where no coats can be hung because they get ripped off. Maybe the jog strollers will get ripped off as well? I runfess I thought about rolling that sucker out onto the pool deck….but fought the urge.
Your turn: What have you to runfess?