The Tuesdays on the Run topic this week is a fill-in the blank: The best part of running is_________.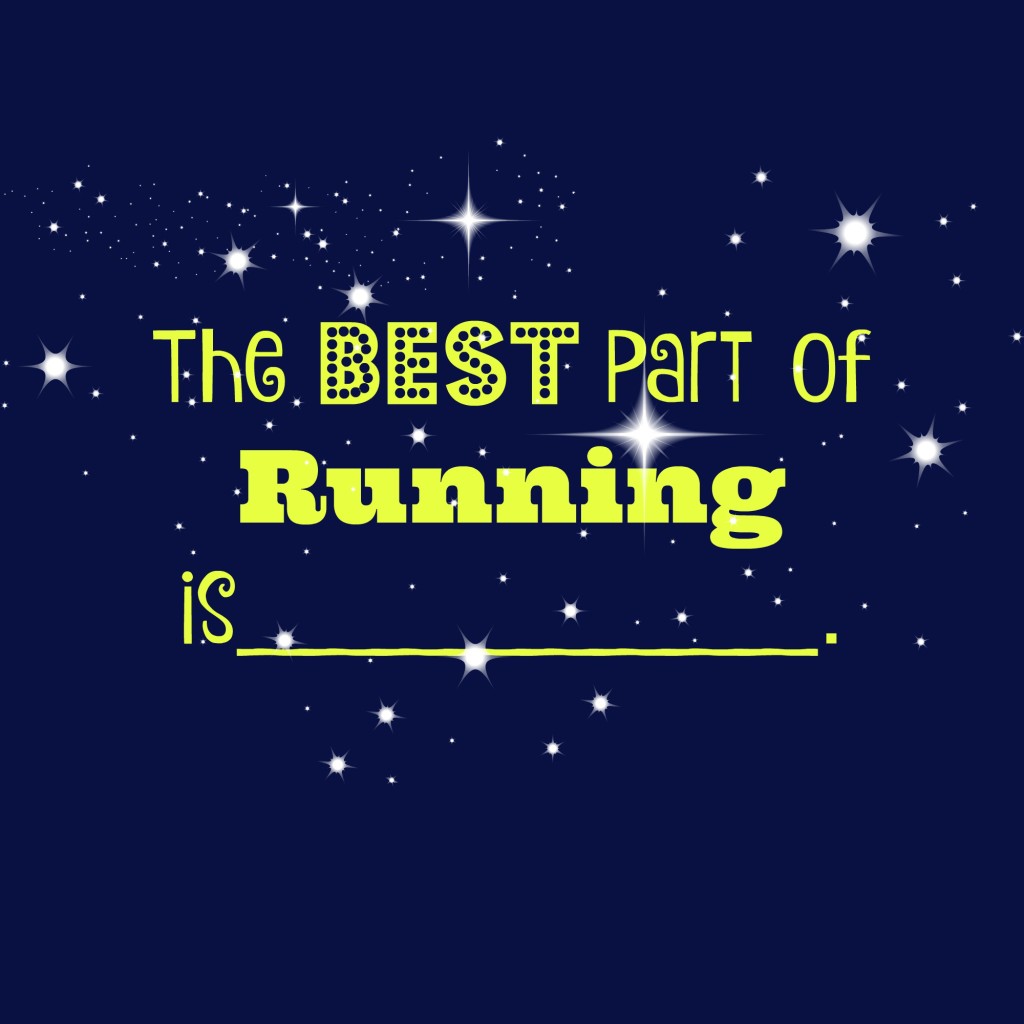 We all know running has MANY benefits. Health, social, mental, physical, adventure, challenge, discipline, endorphins, energy, hello bling…..with so much goodness, how does one even begin to pick the very best thing about it?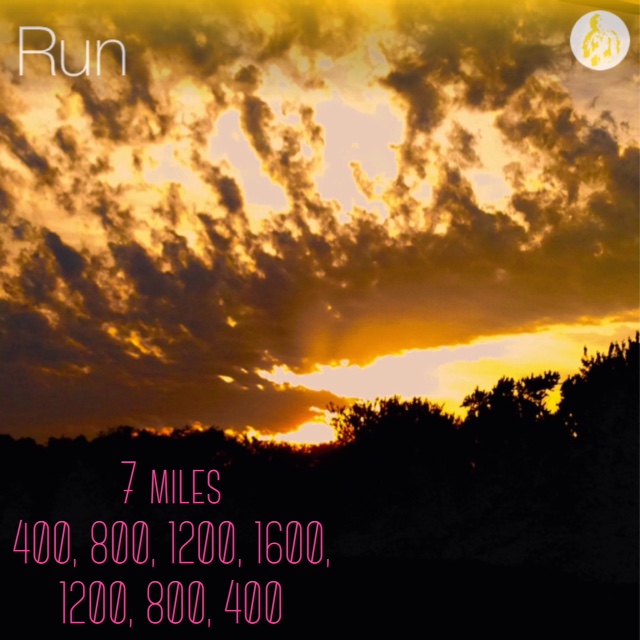 I love the peace and solitude of an early morning run where I am cooling down by the time the sun is first rising.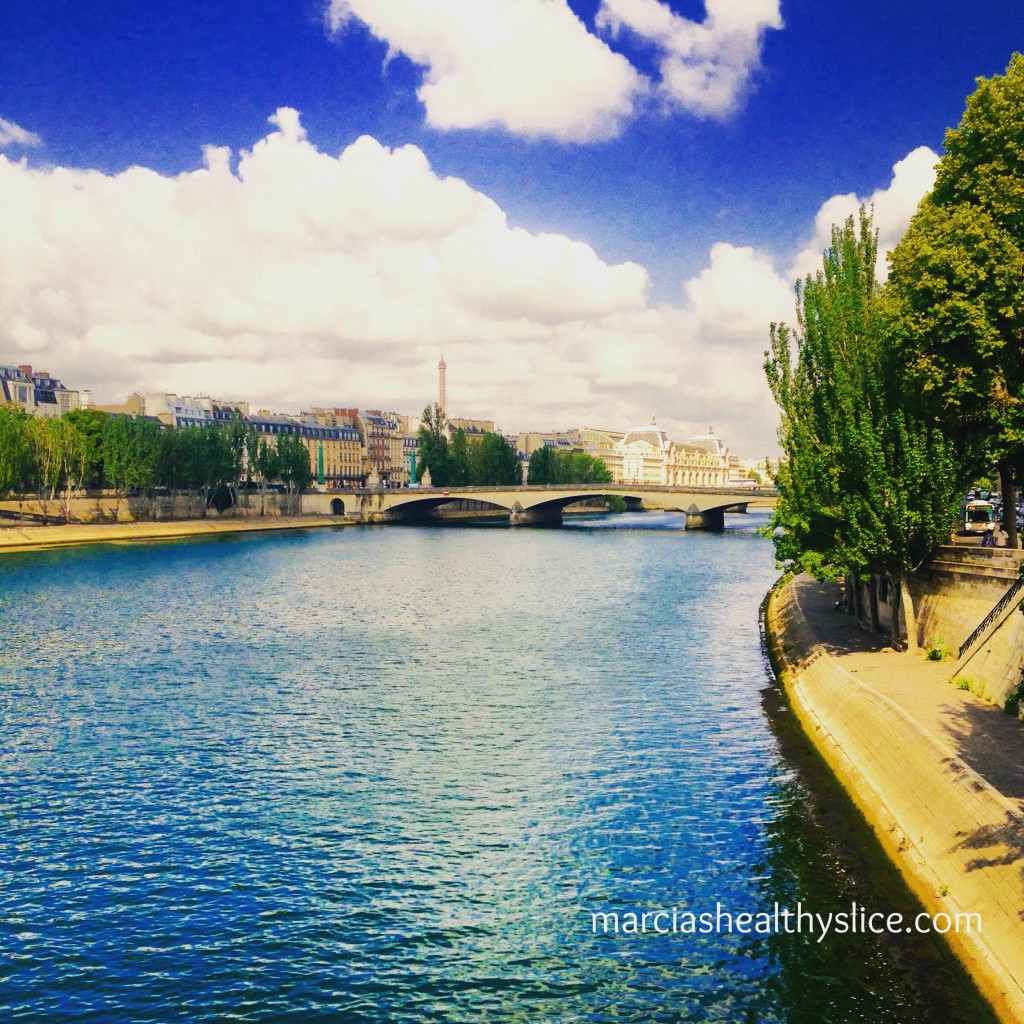 Even the thought of running in faraway places is so exciting. Actually doing it? Even better!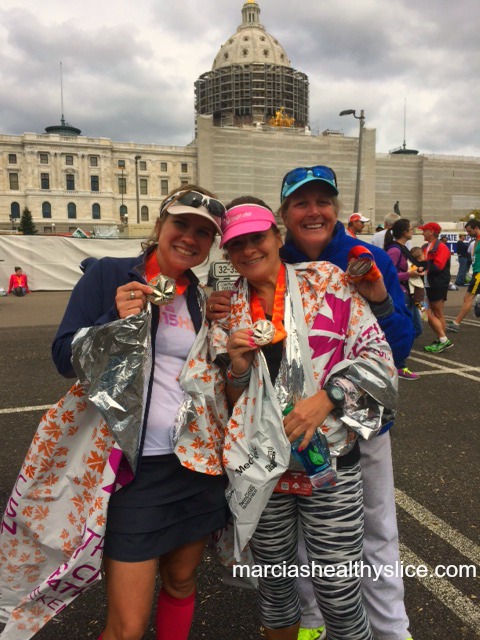 No matter how much we may moan before the starting gun, filling the bucket list with yet another girls' race weekend proves irresistible every time.
The Best Part of Running?
Most of all, I think I love the confidence I've gained since I started running. In fact, I just wrote about confidence here. 
There's something about attempting to do something you're not entirely sure you can and then working hard and chipping away at it, day by day, one run after another. Crossing that finish line after a long training cycle has to be one of the most fulfilling projects I've ever taken on. Without running, I never would have had the confidence or passion to become a running coach. Or attempted to learn to swim. Or dared try a tri, or three. The confidence I have gained through running definitely has a positive impact on other aspects of my life. It truly makes you realize that anything is possible through hard work and never giving up.
Your turn: What's the BEST part of running? What crazy adventures has running taken you on? Did you enter my giveaways here and here?