Every time I turn around we seem to be winding down another month. That means Runfession time! The linkup where we purge our run-, gym-, tri-, and all confessions. I hope you're ready to spill them because I sure am. Let's get this party started, shall we?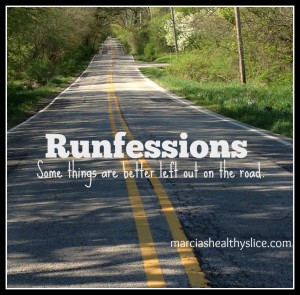 I did not swim on vacation. Not One. Single. Time. Sure I bobbed around in the pool plenty. But face-in-water swim? Nope. Forgetting to pack my swim goggles and cap may have had something to do with it.
Now that I'm getting to the pool ever so slightly more, I put my wallet and car keys right in my gym bag so I don't have to lug a purse. Fine. Except sometimes I forget to put them back in my purse. I've gotten up to the checkout at the grocery store twice now, having to scrounge to the bottom of my purse for stray cash. So far I've been able to scrape up enough, but I know my luck is wearing thin.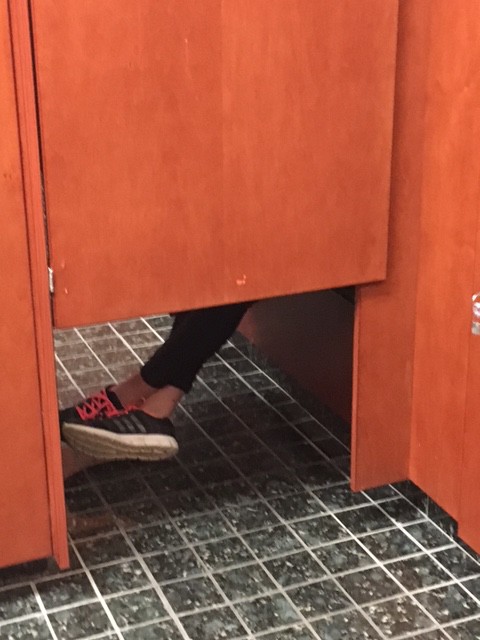 I told you about some crazy sights lately in the gym sauna and locker room. Some would call me perceptive while others might call me nosey, since I can't seem to mind my own business. Forgive me but wth is this woman doing in the changing cubby?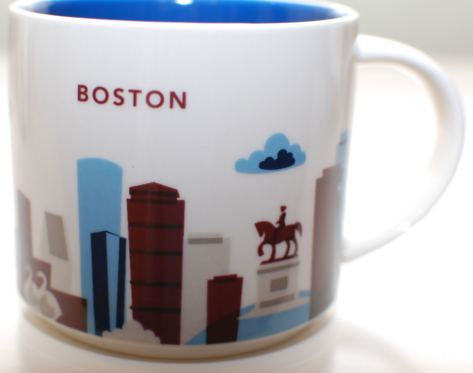 Boston Starbucks Mug. Not mine. Sigh. 
I don't have a Boston Starbucks mug. With the marathon hoopla, I suppose I could have asked any number of friends to drag one home for me, but what a pia that would be. So I don't have one. I didn't collect them back when I ran it. It pains me. Shallow, I know.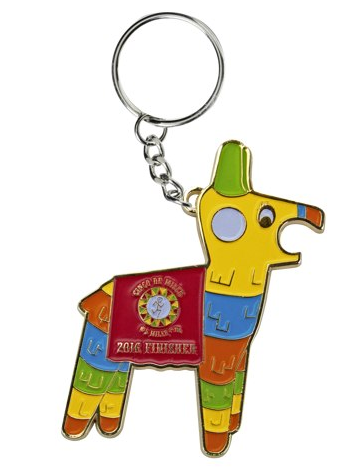 Speaking of shallow, I've got the Cinco de Miler coming up next weekend. I signed up because I coveted the cute sombrero finishers medal. Who doesn't love a festive sombrero? Except this year there's no sombrero. Instead there's a freaking donkey. Truth be told I like the donkey. He's fun and colorful and pinãta-like. But I had my heart and head set on a sombrero. Plus where's the lanyard on this ass anyway? No lanyard = not a medal. I see a key chain here. Do you?
Your turn! Do you run races based on cool medals? Do you like to see the medal beforehand? Or be surprised?