This week our Tuesdays on the Run Linkup topic is Race Memorabilia. We're talking about bibs, medals, finisher certificates, heat sheets, everything you might get at a race. Tell us about your faves, the weird ones you've gotten and what you do with them. Are you a collector who saves them for posterity? A saver who ferrets them away? A minimalist who tosses them? Or a generous donor?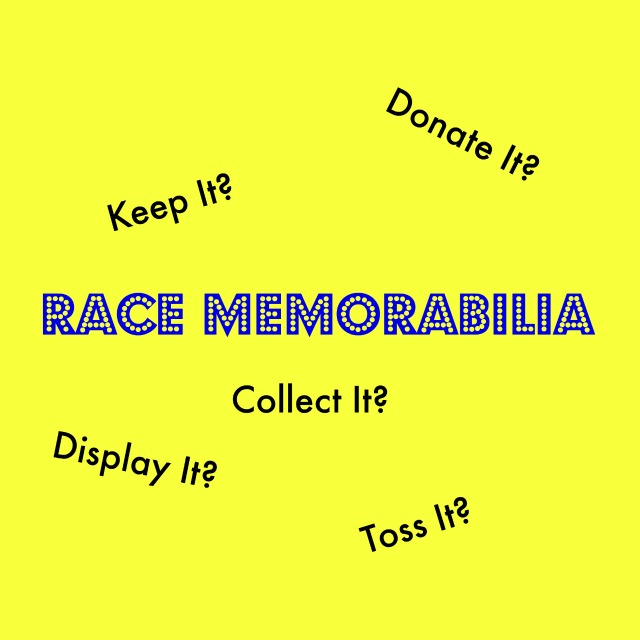 As usual, with a couple of exceptions, I'm kind of a hoarder of race memorabilia.
Let's go down the line: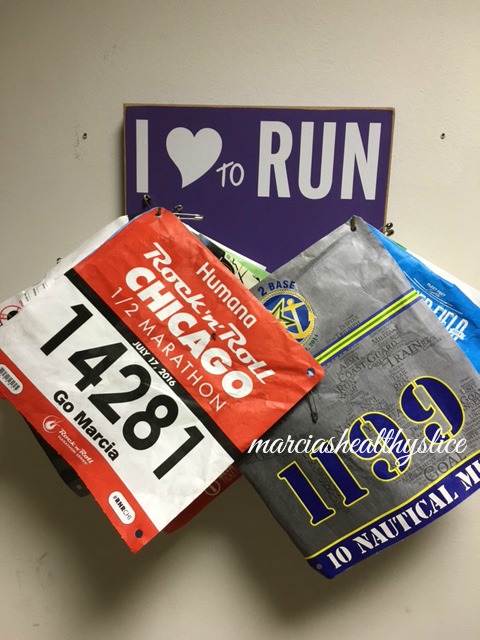 Bibs: I have many hung on a wall display…except not all of them have been saved. Upon inspection I notice I do not have my early bibs. Not the Boston ones either. Bib saving started late in the game. Even now I will not save bibs from local 5ks.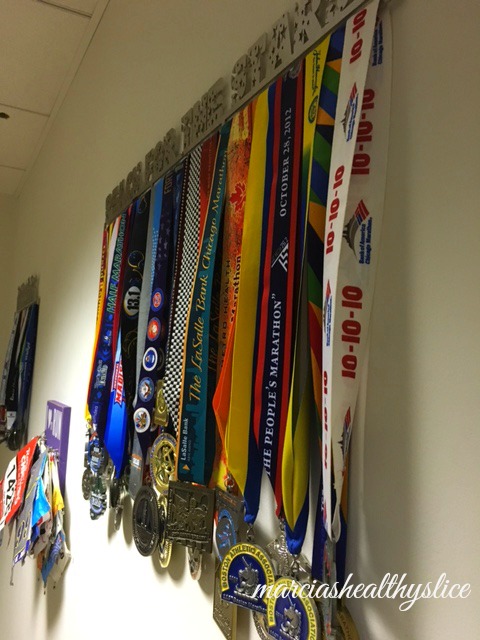 Medals. I have them hung on medal racks in the pain cave. Although I am in dire need of another rack…or 3.
Race shoes: These get donated. Even shoes from marathon majors. No problemo parting with shoes.
Heat sheets: Am I the only one who saves these? They're stowed in with my wrapping paper. Truth be told, I've been known to wrap holiday gifts in them. There I said it. They're silver and festive (and sweaty) after all.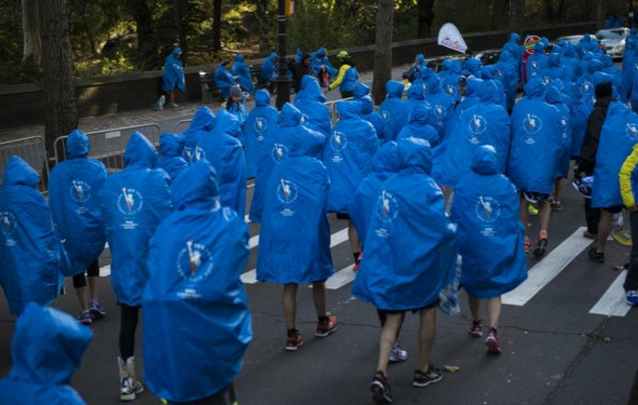 NYCM Poncho. Still have it. I actually wore it one very rainy, blustery Halloween for dragging the kids around the neighborhood.
MCM Tyvek coverall. Still have it. No idea why.
Official Marathon Posters. I have ones from Boston, Chicago, New York City and Flying Pig. None are hung up though. I specifically remember tossing the one from the Grand Rapids Marathon (my PR) right in the hotel room trash. I don't remember even seeing one in Twin Cities last fall.
Finisher Certificates: I do not save these. Ever. Shocker, I know.
Pint Glasses: I collect these. I have a bunch. Don't even ask me to count. They're everywhere. Except for the RnR Vegas one that broke before I even left town. Sigh.
Your turn: What race memorabilia do you cherish? Display? Toss? Donate? Did you enter my giveaway?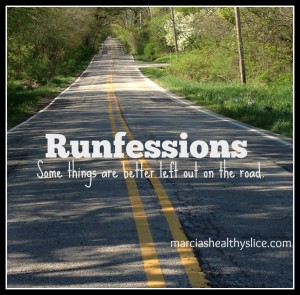 This Friday and the last Friday of each month it's time for another edition of the Runfession Friday Linkup! Stop by and share your run- gym- tri- swim, heck all 'fessions are fair game!
Loading InLinkz ...