Here we are, almost at the tail end of another month (how? just how??) and it's time for another edition of the Runfession Friday Linkup. This one finds me smack dab in the middle of marathon taper. Let's get started and let some of the crazy out, shall we?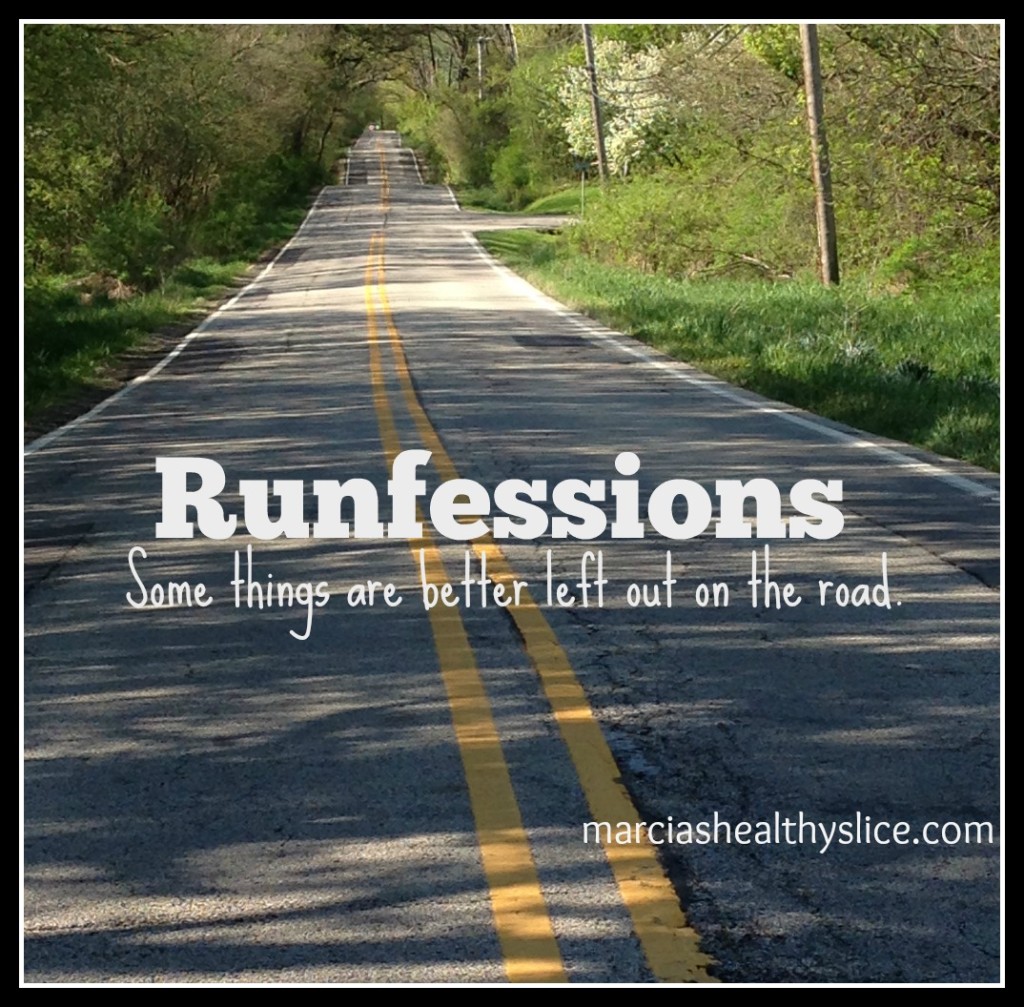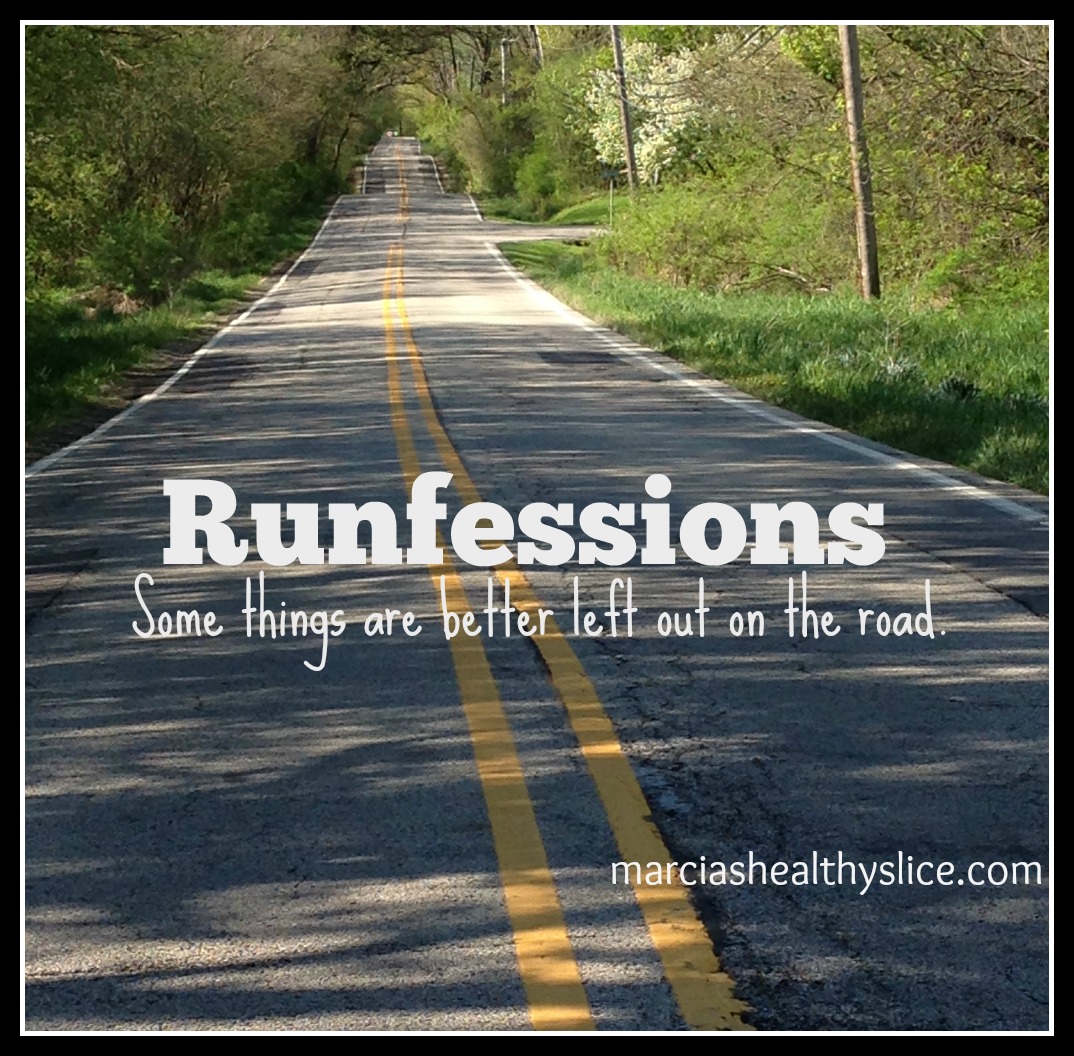 I runfess that I changed part of my long run route because I discovered an awesome PokePark. To those of you not playing PokemonGO (all of you, probably) that's a park loaded with PokeBall stops and lures. So after mile 10 of the marathon, when my endurance is flagging, it'll be because that's the point on my long run when I get to the PokePark and wog and jack around playing PokemonGo before coming back to my senses.
I runfess when we were in St. Louis for the RnRSTL Remix, there was a PokeBall stop right outside our hotel and I could lay in bed and get them. Clearly I am ill and need an intervention.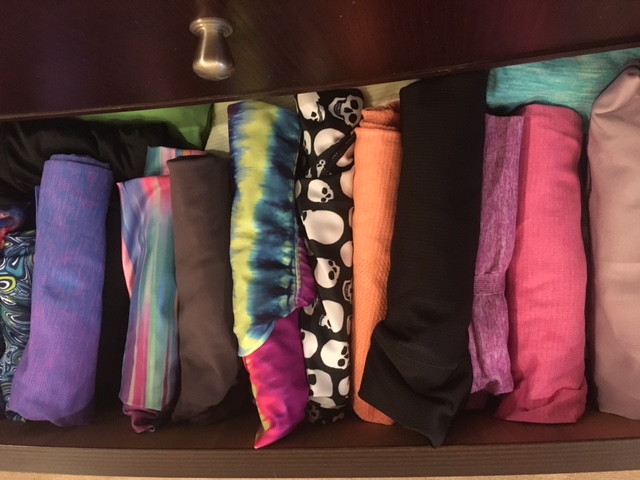 I runfess my KonMari organizing project has ground to a halt. I don't like doing the whole rolling process immediately after drying my gear so it typically gets folded then rolled at a later time. That sounds like double work to me so what's the point? The real problem is I have way too much stuff……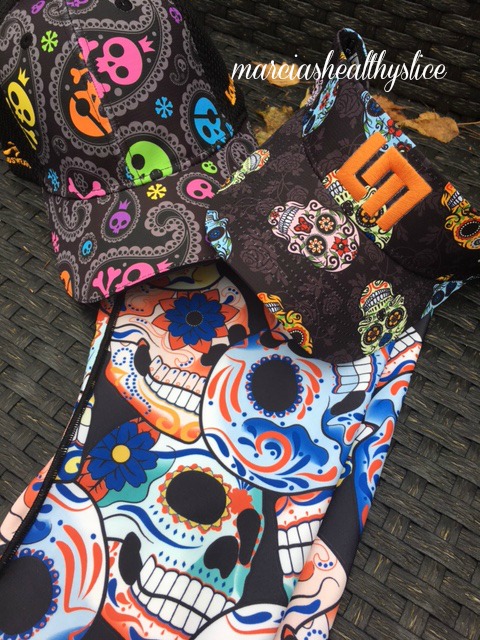 …and I just bought these because they're irresistible. Spandits 3/4 and full-length tights are $10 off for a limited time. Remember SPANDITSLOVE saves you 10% more. TEAMARCIA saves you 25% at Headsweats. Go on, get some so we can be twinsies.
Last but not least…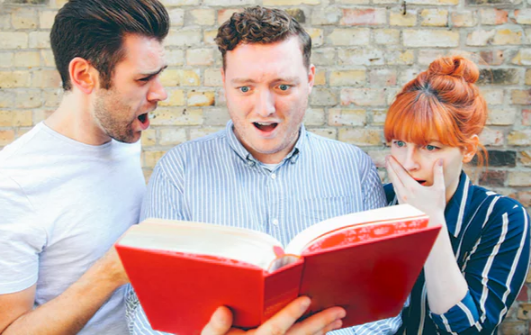 I runfess I had one of my most embarrassing moments ever thanks to a running podcast. Well its not a podcast ABOUT running, it was one that was recommended by a running blogger who shall remain anonymous (because I can't remember who it is). This may surprise you (not) but I'm all about comedy. I love funny movies, books, all of it. So when someone on the interwebs said how entertaining the My Dad Wrote a Porno podcast was, I thought, what the hey, laughing will make me faster (as if) , and I tee'd it up. Let's cut to the chase: I only ended up listening to it maybe 5 minutes, because you know, selfies, and I forgot about it after that. My kids will tell you I have an annoying way of not closing apps on my phone. Why this is their business, I have no clue. So later that day, I'm doing my mom taxi duties and sitting in the school parking lot, which has the tightest spaces you will ever see outside of the United Kingdom, with car windows open because fall hadn't really arrived yet, and a minivan wedged on either side of me when my Bluetooth kicks in and the filthy, graphic Porno podcast starts playing (loudly of course) for the entire school district to hear. Thank heavens the kids weren't out yet.Who knew I could fit down in the well where the brake and gas peddle are?
Your turn! What have you to runfess? Do you do weird things during taper? Any funny podcasts to recommend, preferably not porno ones? Good luck to everyone racing this weekend! Is it you?
I'm also linking up with Meranda, Lacey and Rachel for the Friday Five.
Loading InLinkz ...