I hope everyone is enjoying the holidays as we get ready to say goodbye to 2016. Time waits for no one and neither do Runfessions so let's seize this final chance to cleanse our sweaty souls (and soles) for the year.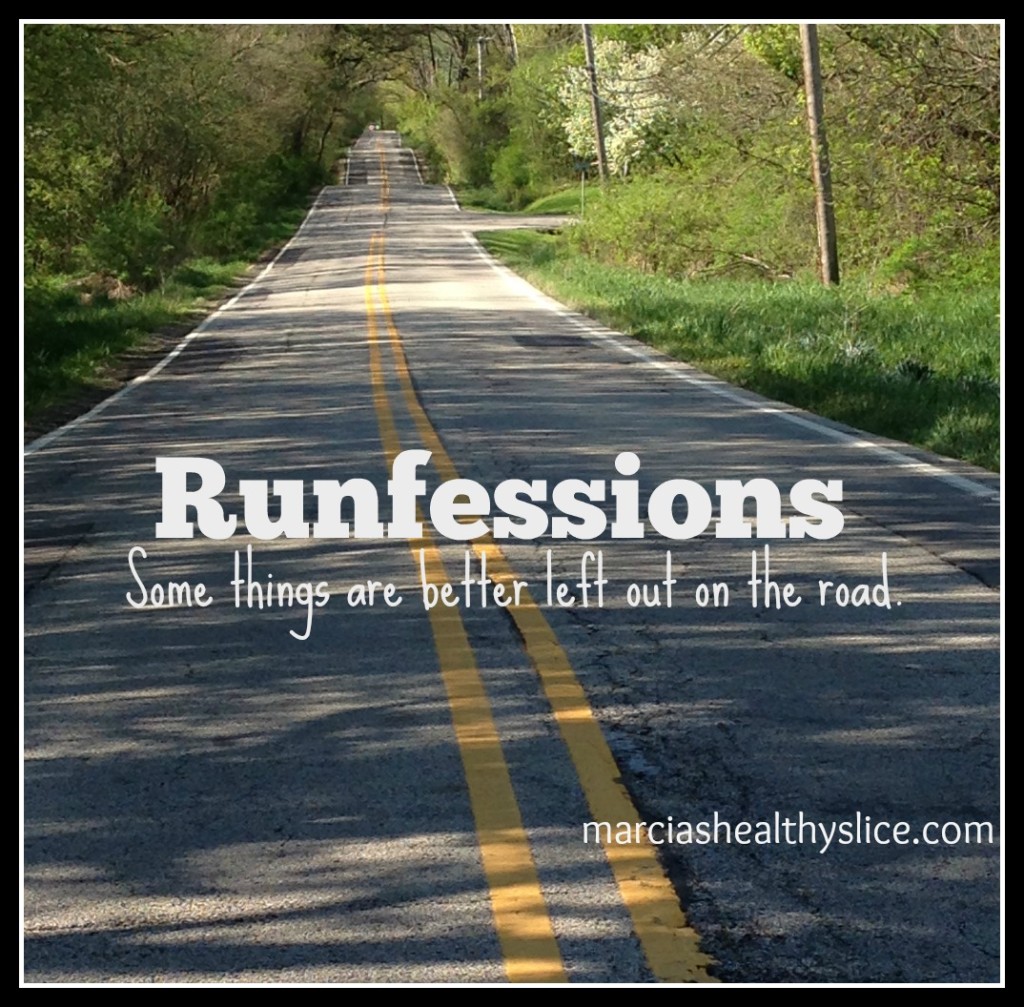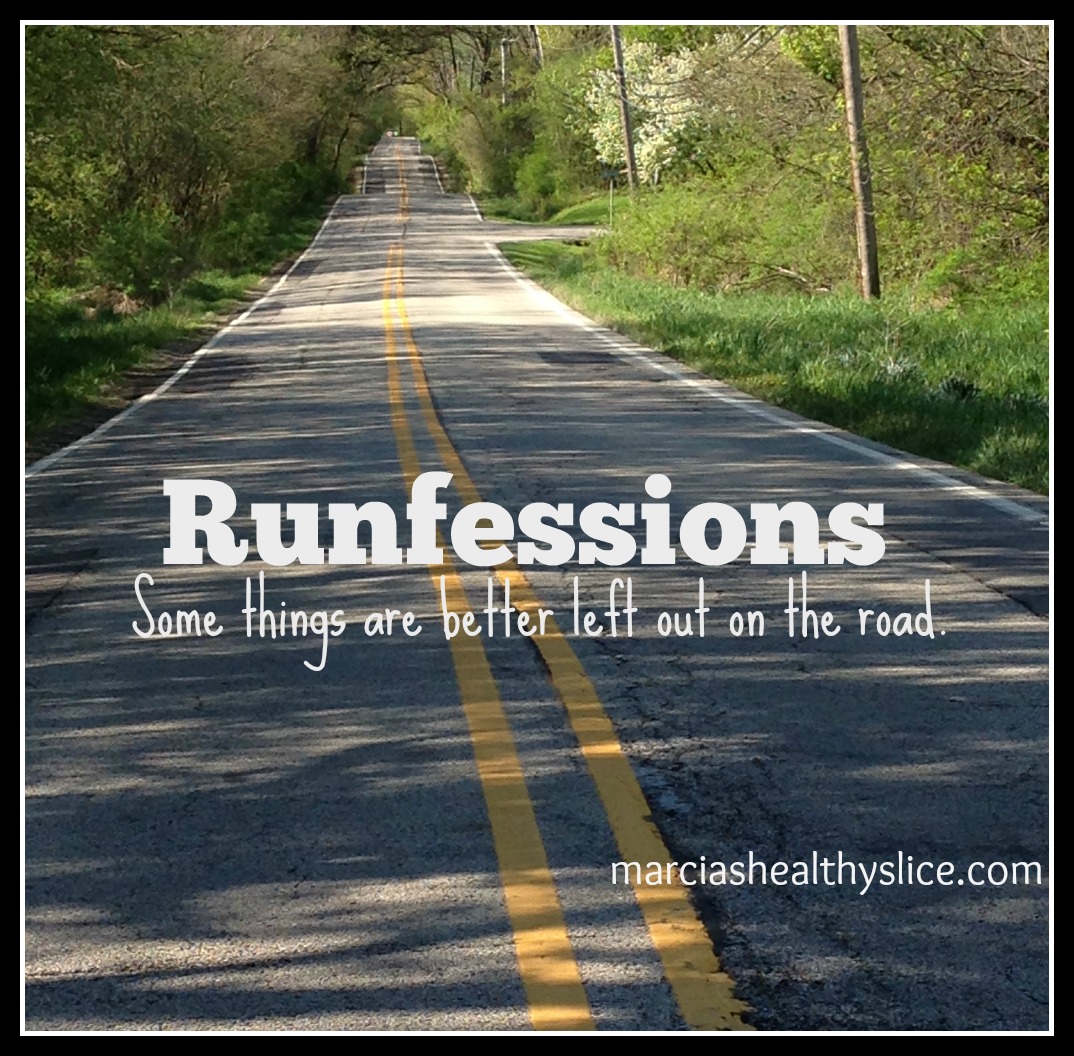 I runfess I learned the hard way (twice) that wearing something from a race you didn't actually run is indeed asking for trouble.
First there were the arm sleeves from the Twin Cities Marathon 2011. The one I took a DNS on due to an ornery hip. Bobbi was nice enough to drag home my race packet and there they were so fuzzy and inviting. So I wore them to run Indy. And what did I get? The most vile, wicked chafe of my running life. So heinous I've got scars to show for it.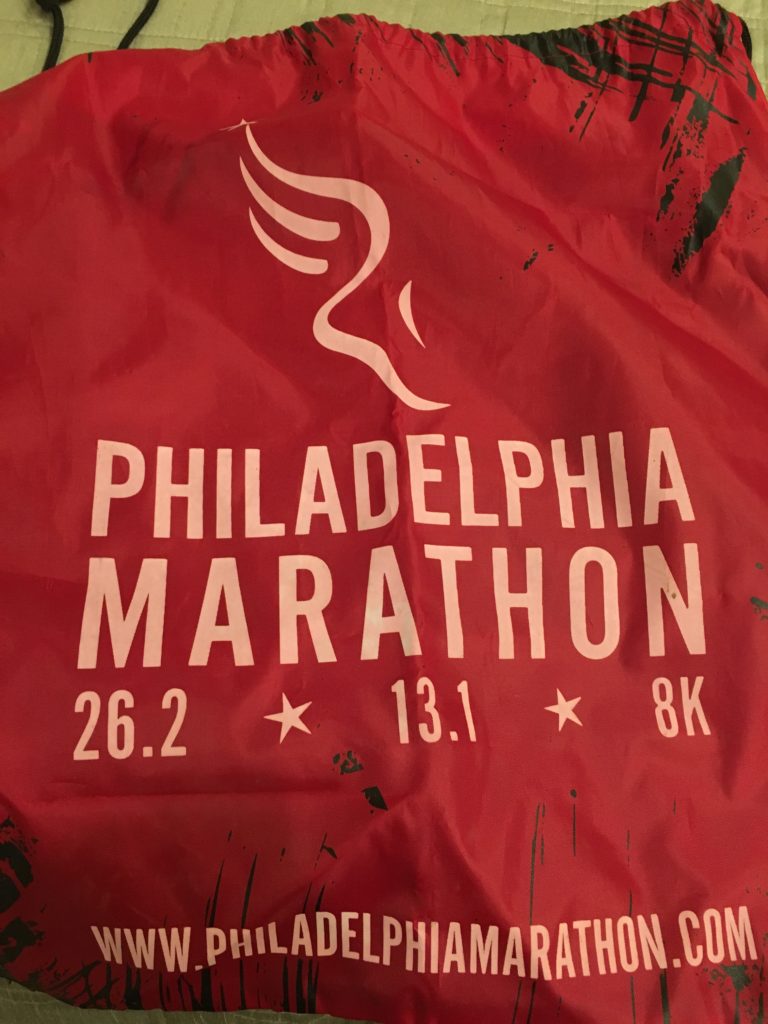 Because I'm not a quick learner when it comes to recognizing bad karma, I made the same mistake again. I used the duffle bag from the 2011 Philadelphia Marathon…another DNS due to a certain ornery hip, it was one helluva a crapola running season…as my gear bag at this fall's Schaumburg Turkey Trot. We all know how that turned out, don't we? #hamstringhell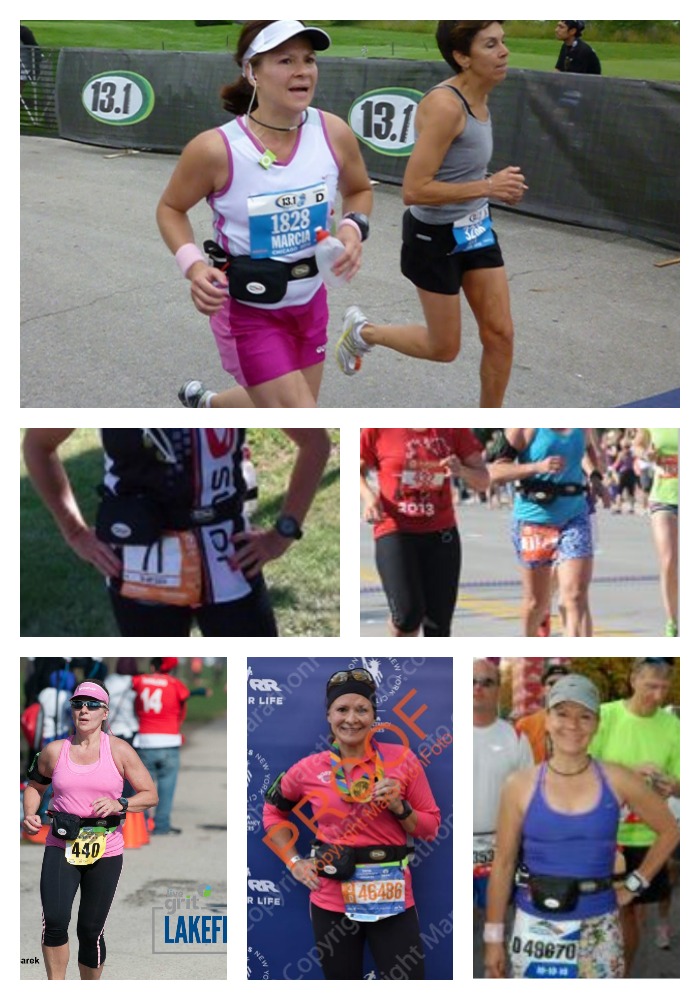 Note the chic, toothless look in the top pic and bottom left pics. 
I've been a fuel-belt fan most of my running life. You'll see it in most of my longer-distance race pics, from Boston to NYCM to Ragnar and everything in between. Well recently, no thanks to peri-menopausal belly fat, said fuel belt has been getting a tad snug….or maybe the Velcro's just tired (who am I kidding?). One day I set off on a run and the Velcro simply said "no more" and released, sending my bottles crashing to the ground. No sooner did I stop to gather and regroup and it happened again. Imagine my disgust. Heavenly Father I am not proud but when it happened a third time, I runfess I took the damn belt, bottles and all, and whipped it in the bushes before continuing on. After all the years of service my fuel belt has given me, I'm sorry…kind of…it had to end this way.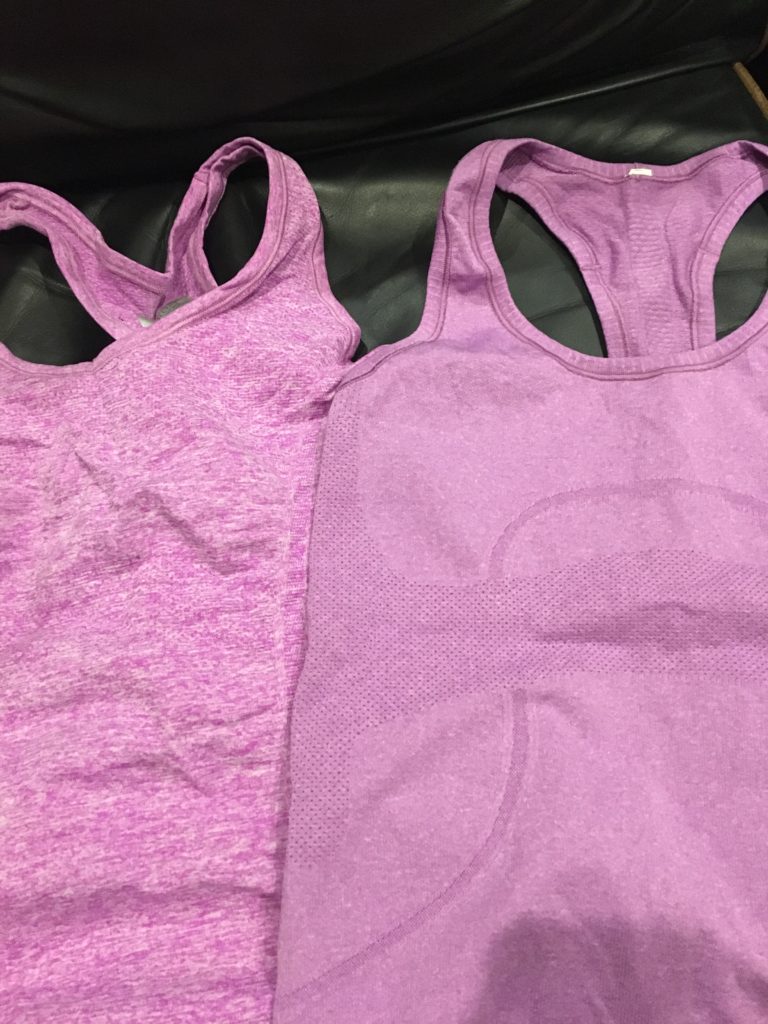 I runfess this holiday season I bought a few things for myself when I should have been shopping for others. Two notable violations were these tanks. Lovely aren't they? I thought so. The one on the left is the "old"one. Isn't the new one on the right a a little too similar to really "need" it? Um yeah. If this wasn't bad enough, I did the same thing with aqua tanks. Except I'm too lazy to take a pic. Tanks so nice I (sort of) bought them twice.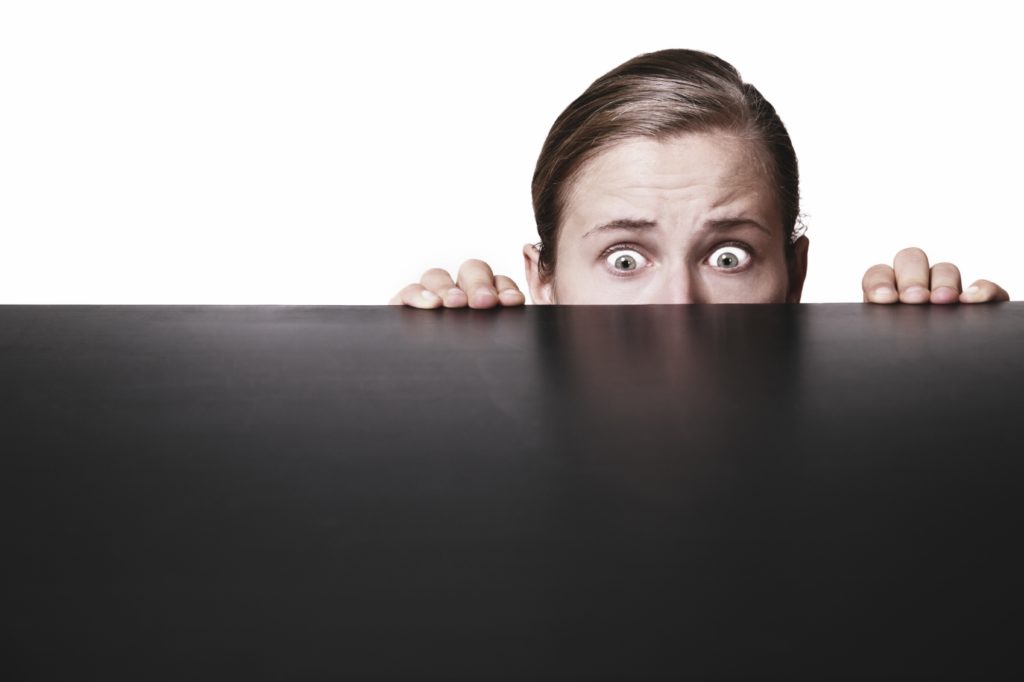 Along with my birthday this month was a trip to the doc for my annual physical. When you get in the 50+ club, the medical establishment pushes for a colonoscopy. I runfess I've been avoiding this like the plague. At my appointment my doc said she'd order it and they'd call to set it up. When the Gastroenterology dept called the other day I quickly told them Marcia was not in. That I was "Linda" her assistant. That Marcia was out of the country. For a month. Burn in hell. I'm going to.
Your turn! What have you to runfess? Spill it! I promise you'll feel better!
Loading InLinkz ...