Vacation, racecation. Give me a vacation with a race in it and I'm one happy runner! Last time I looked, the Berlin Marathon was sneaking up in less than a month. Yes, it's freakout time.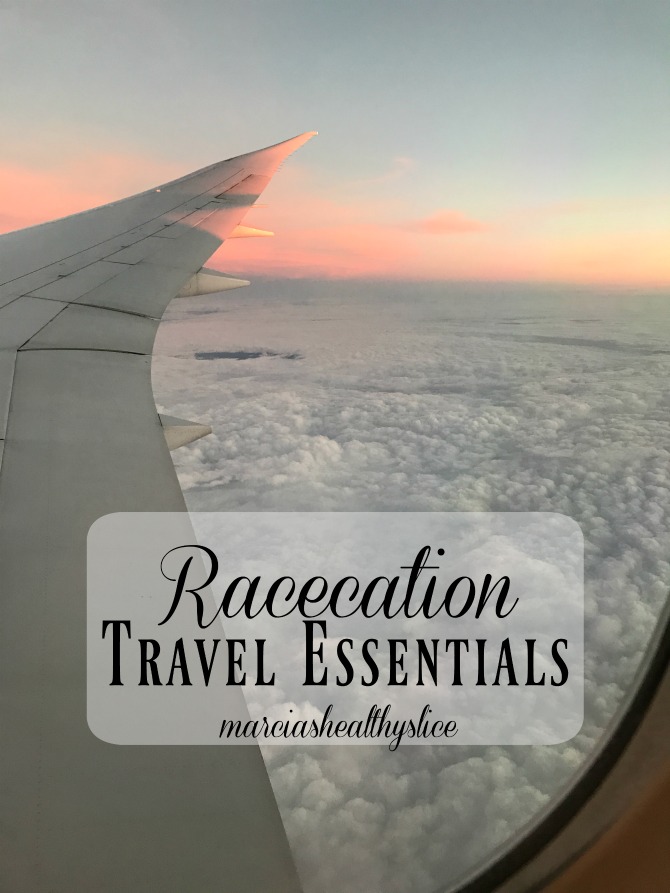 Here are my racecation travel essentials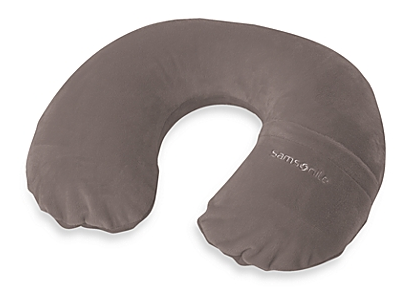 Inflatable Neck Pillow. Since we're heading overseas, the flight is long. I'm bringing my inflatable neck pillow, in the unlikely event I'll actually sleep. One can try, right? Love that it's inflatable so it won't take up space or add extra weight when not in use.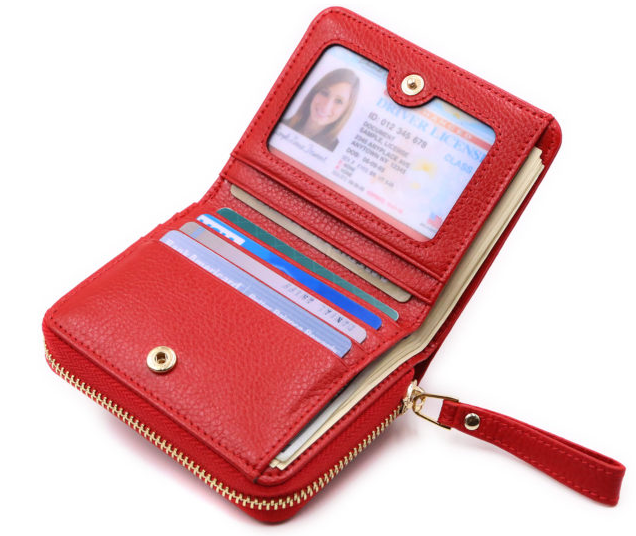 Accordion Wallet. When I travel I like to carry a small purse that easily fits IN my carry-on. A small purse needs a small wallet. This Accordion Wallet from Kinzd fits the bill. Its compact size (4.53″x3.46″x1.38″) fits nicely in my hand yet it's packed with features: There's a zippered compartment with 10 accordion folds, ID window, 5 card slots and a cash compartment.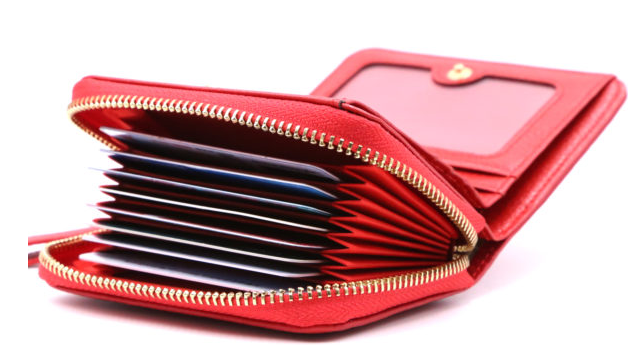 Made of high-quality, genuine leather, this wallet blocks RFID (radio-frequency identification) so your credit cards/ID etc. are protected from identity thieves and electronic pickpocketing. Perfect for travel.
Toiletry/Cosmetics Bag. This roomy bag from Kinzd is made of heavy-duty, waterproof nylon with sleek, genuine leather trim. A spacious upper compartment accommodates makeup, Body Glide and other personal care items.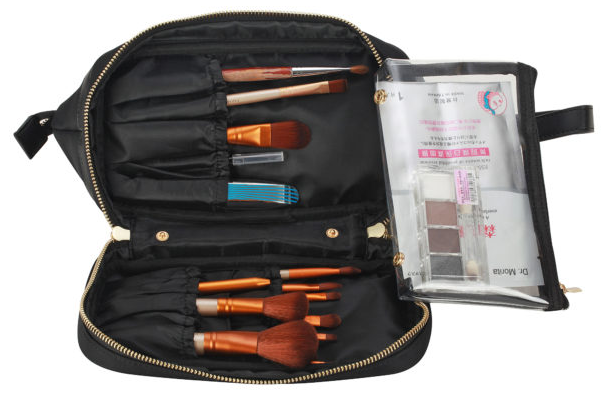 The lower zip compartment has pockets for makeup brushes and tools as well as a transparent, snap-out organizer. I'll definitely be taking this bag to Berlin…and Las Vegas…and Florida….and…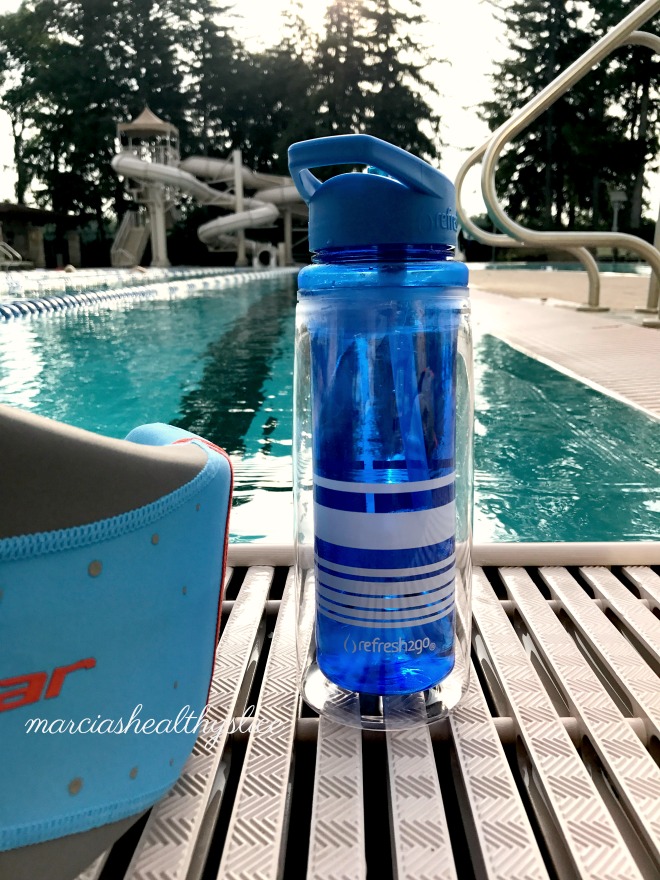 Chill Insulated Water bottle. When I'm flying to a race, especially overseas, the last thing I wanna do is get dehydrated. A water bottle is a must-have. I already told you about my new fave, the Chill from Refresh2Go here. It's insulated to keep drinks cold and has its own filter to keep out lead, chlorine and bad taste.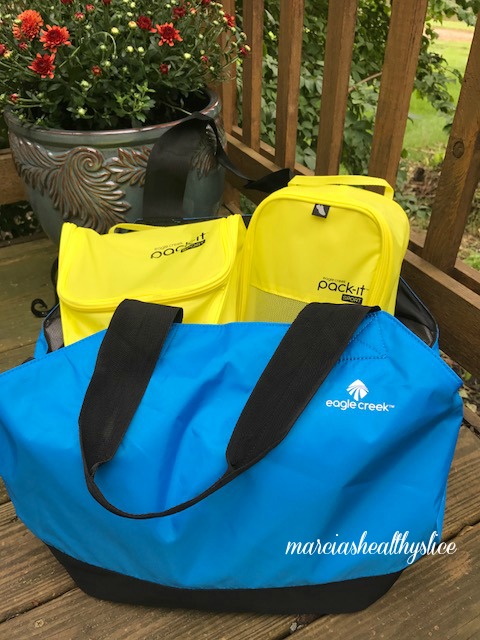 Eagle Creek Tote and Pack-Its. My rule of thumb when traveling for a racecation is to carry on whatever you CANNOT RISK LOSING. My race gear falls firmly in that category. Pack-Its from Eagle Creek are the perfect way to organize and pack race gear. There's a pack for shoes, clothes, even a waterproof one for sweaty apres-race stuff. The bright color helps when I'm rummaging for my stuff in a dark hotel room in the wee, pre-race hours. The tote is large and super lightweight so it folds up to almost nothing. Perfect for tucking under an airplane seat.
WIN IT! 2 lucky winners have their choice of the Toiletry Bag or Accordion Wallet from Kinzd.
Have any racecations coming up? What essentials do you like to travel with?
Upcoming Tuesdays on the Run Linkup Topics
Sept. 6 Will your training schedule change for fall? How?
Sept. 13 Best/Worst of Summer
Sept. 20 Fall race schedule
Sept. 27 Rate your month/year so far
Oct. 4 favorite thing about fall running
Oct. 11 If I didn't run… (finish the sentence however you want)
Oct. 18 Favorite new running product
Oct. 25 Rate your month
I'm linking up with Suz, Rachel, Debbie and Lora for Coaches' Corner and with Nicole, Jen, and Annmarie for Wild Workout Wednesday.
Loading InLinkz ...