T'was a chaotic week. The kids went back to school so summer is unoffically over. I've been dealing with this post.-tib. tendon injury for 2.5 weeks now and seeing Dr. Miracle (not his real name, but it should be) on the regular. This week I was permitted to very gradually ease into terrestrial running.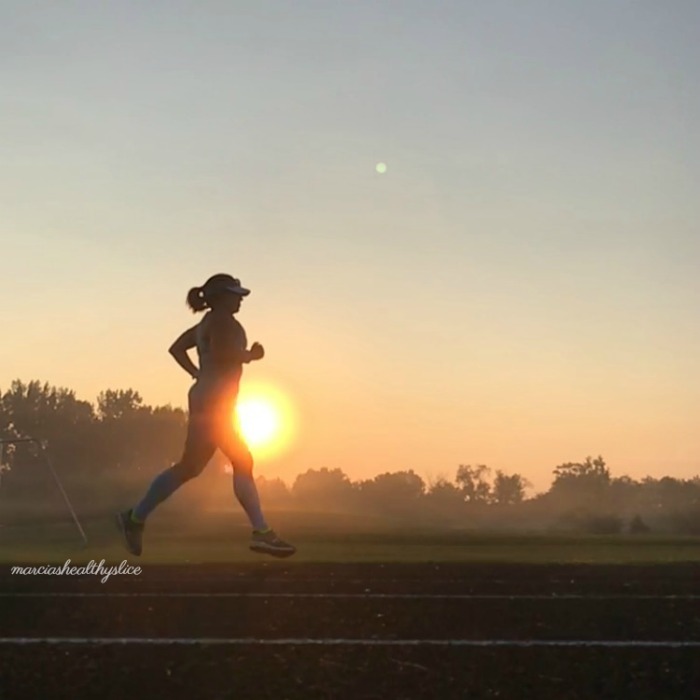 I went to my favorite place: The middle school track at the crack of dawn. It went well in that I ran….slowly….and my tendon didn't blow up leaving me in screaming pain like it did a week earlier. But it was nowhere near ready for prime time.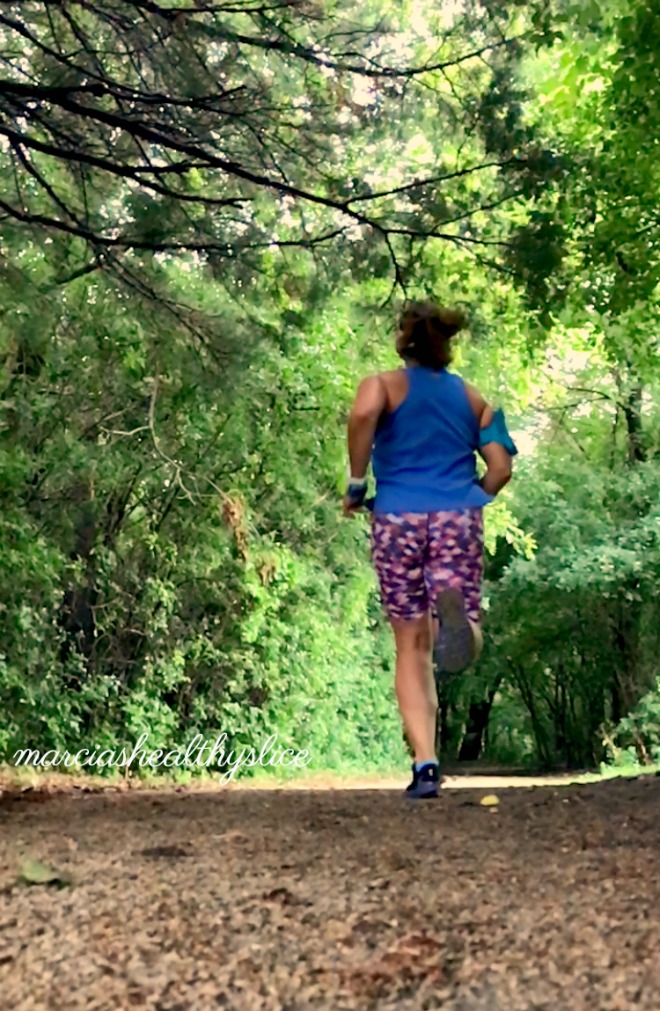 More therapy ensued. More strengthening. More Graston. More heat. More ice. More more. Most of my running miles were churned out in the pool but I did get out for a second terrestrial run that went barely better than the first. It was BETTER though, even though the improvement was slight. I ran further and walked less, but the truth is I'd hoped for more.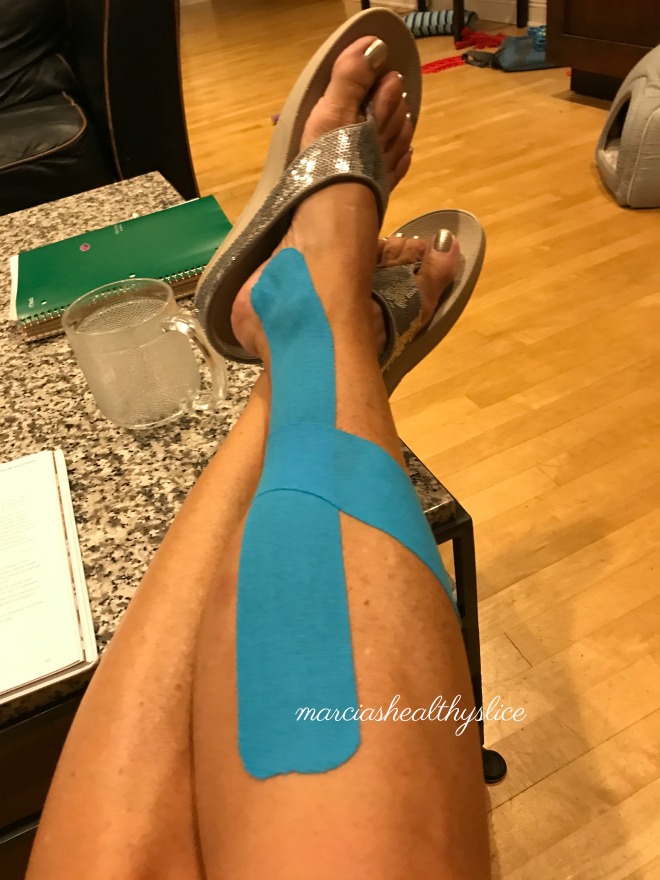 I was beginning to wonder how the heck I'd ever go 26.2. If all this therapy was futile. How the heck much money I can pour into Dr. Miracle's pocket. Yet more therapy ensued. The exercises got harder. The Graston progressed. Hips got stronger. Kinesiotape was applied. I'm feeling bionic.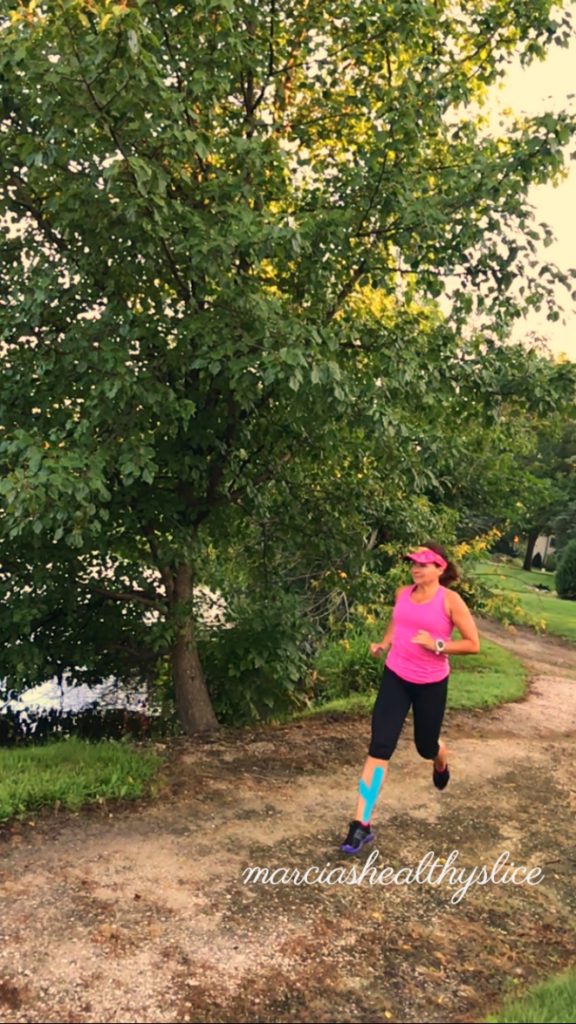 I ran a 3rd time. Still on softer surfaces. This time it was different. The tendon felt GOOD. Not great but SO MUCH BETTER than it had. I ran longer. Stronger. NO PAIN! I could tell immediately that I'd turned a corner on this injury. I could've kept running but I chose not to press my luck and shut it down. Live to run another day. No soreness afterward. No calf strain because other muscles were compensating for the weak tendon. The glimmer of hope became a flashing neon sign. I'm going to get there!
Hot List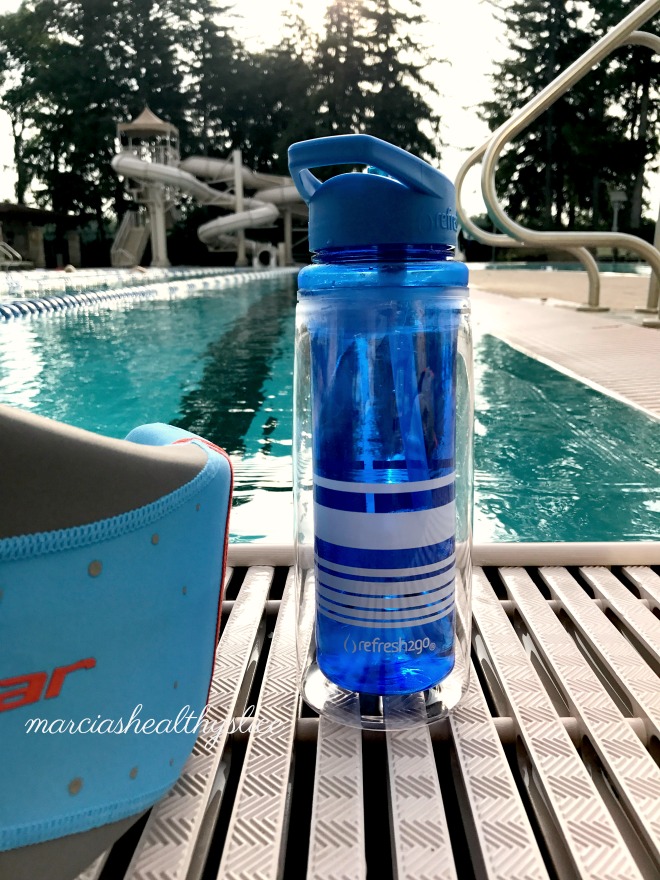 This week I'm loving the Chill Insulated water bottle from Refresh2Go. This BPA-free bottle features a coconut shell-activated carbon filter that can be used in the bottle or taken out. I've been taking it to the pool with me for my marathon pool running sessions and I have to say it keeps my water icy cold, even after sitting in the sun, for a looooong time. All Refresh2Go products are 20% off with code back2school but that ends on 8/21 so jump on it.
This week:
I'm swamped with back-to-school jazz, curriculum nights and single parenting. Not a great combo. Fingers crossed I'm hoping to be released from treatment with Dr. Miracle. I'll be working on gradually trading pool running for "real" running. There will be no taper for me. It's going to be a (careful) build right on in to Berlin.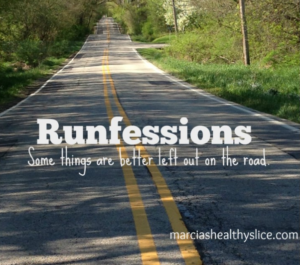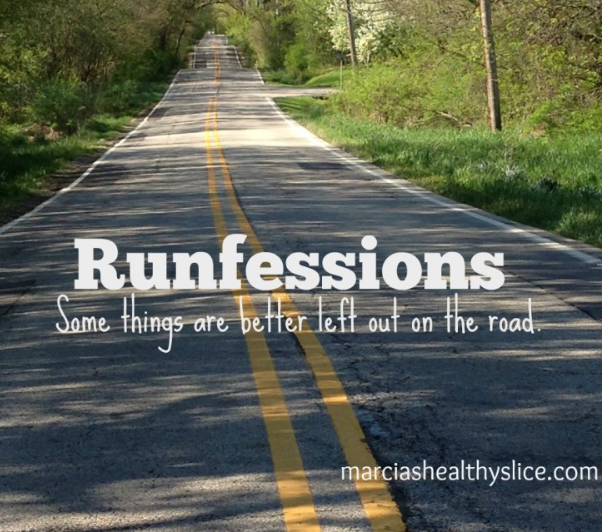 Remember the Runfession Friday linkup opens this Friday! Be sure to join us! I promise you'll feel better!
How was your week? Have you ever had an "unorthodox" training cycle?
I'm linking up with Tricia and Holly for the Weekly Wrap.