Special thanks to Gerolsteiner and Fit Approach for sponsoring this post. 
Since I'm rehabbing this tendon injury, I'm paying special attention to expediting healing and fighting inflammation. Dr. Miracle specifically recommended I take in plenty of anti-inflammatory foods as well as Vitamin C so I concocted this tasty lemonade with one of my favorite inflammation fighters: Fresh turmeric. It adds a nice, zingy flavor and you can't argue with the health benefits. Turmeric contains curcumin, which is a natural anti-inflammatory compound and antioxidant. Fresh lemons are not only refreshing and delicious but packed with Vitamin C. Perfection!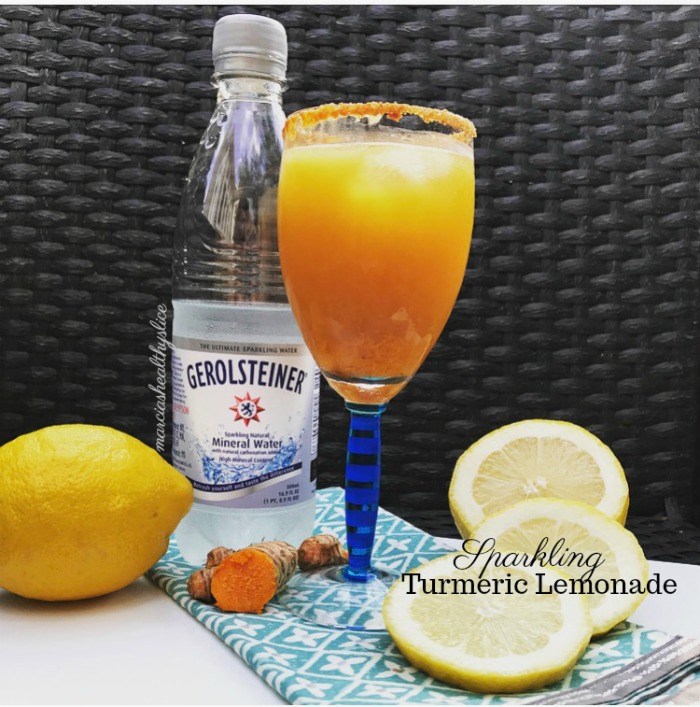 What could be better than Turmeric Lemonade? I'll tell you: Sparkling Turmeric Lemonade! Because everything's better with a little sparkle! For that, I turned to my favorite: Gerolsteiner Sparkling Mineral Water. I already told you all about the many health benefits of water born deep in the earth. Go here if you missed it.
The Gerolsteiner Sparkling Detox Challenge starts September 11!
For five days we'll trade our usual beverages and drink only Gerolsteiner Sparkling Mineral Water. I took part in this challenge last year and the results were so positive, I'm back for another round! Join the private Facebook Page for support and guidance during the #sparklingdetox and get fitness and nutrition tips from wellness expert Ariane Hundt.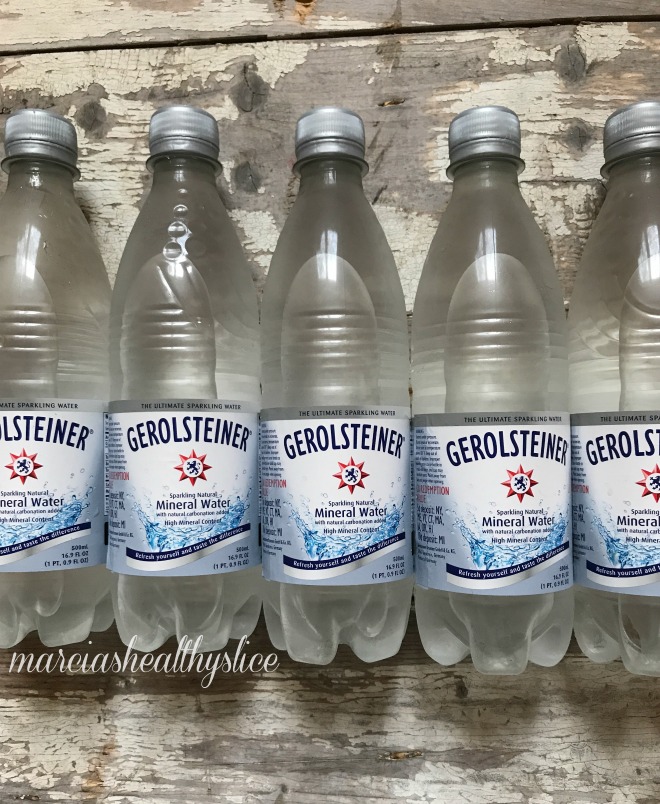 I hope you'll join me! I'm aiming to drink 2 liters of Gerolsteiner Sparkling Mineral Water per day (more on workout days). Get your Sparkling Mineral Water supply at Sam's, Jet.com or check the locator for a store near you. Use hashtags #SparklingDetox and #GerolsteinerUSA to share your Sparkling Detox experience with others on Facebook and Instagram.
Back to that Sparkling Turmeric Lemonade!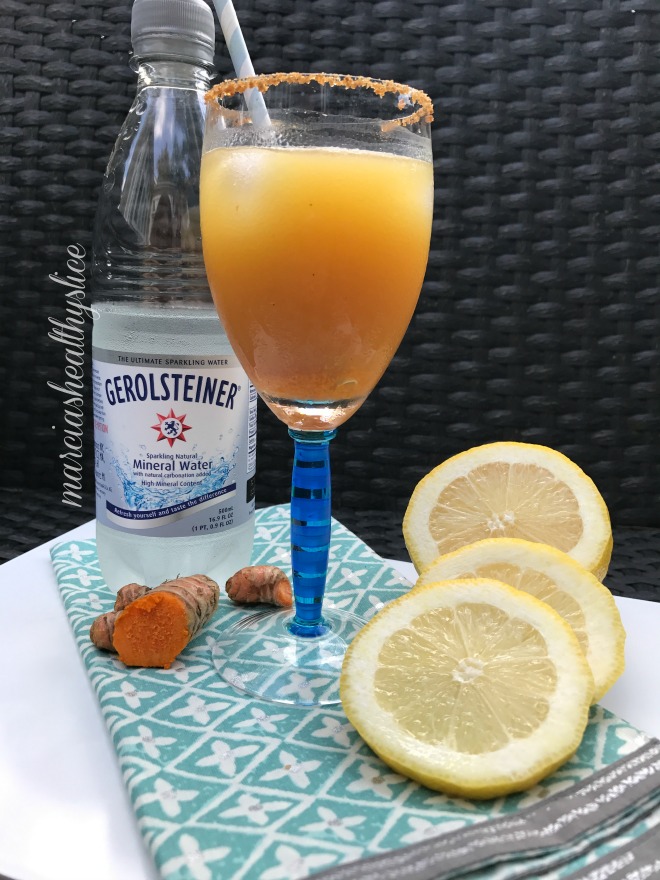 This Sparkling Turmeric Lemonade may look fancy and hard to make but it really couldn't be easier. Just four simple ingredients!
| | | |
| --- | --- | --- |
| Sparkling Turmeric Lemonade | | Print |
Prep time:
Total time:
Ingredients
16 oz. Gerolsteiner Sparkling Mineral Water
2T Fresh Turmeric, finely grated
1C Freshly squeezed lemon juice
4T Coconut sugar or 3T honey
Instructions
Grate turmeric root, squeeze lemons and combine turmeric with lemon juice.
Add in in coconut sugar or honey and mix until dissolved.
Divide mixture between two glasses, fill each with Gerolsteiner Sparkling Mineral Water.
Enjoy!
Will you join me for the Gerolsteiner #SparklingDetox Challenge? Have you ever done a detox? What's your favorite healthy beverage?