Local races. This week's Tuesdays on the Run topic invites you to be a "running concierge" of sorts and tell us about the best races in your area. Since Chicago is my stomping ground, I picked some Chicagoland races I think you'll like. Ready?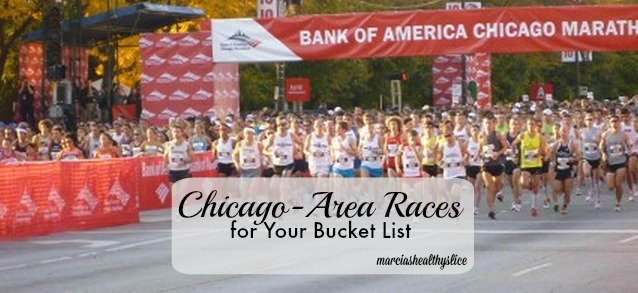 For Hill Lovers and the Boston Bound
March Madness Half Marathon: Let's get something out of the way upfront. This race is not for the faint of heart. The fact that its put on by the Hillstriders Running Club should be your first clue. It's hilly. Very hilly. Although it was my first ever half, it's probably not the best race for new runners, although everything you run after it will be a piece of cake. This is a no-frills race in the middle of March, so weather is always a big question mark. In the half dozen or so times I ran it, temps ranged from 23 to 86. Bright sun to freezing rain and everything in between. This race is old school: no chip timing, no fancy start/finish line, no entertainment and brings out the best runners because it simulates the Boston Marathon course with a net downhill start followed by hills and more hills. It's a perfect tuneup race if you're headed to Beantown. Oh and the soft pretzels in the high school gymnasium at the end are pretty tasty. Look alive if you want to get in on this one. Registration opens on New Years Eve and the race sells out in a couple of hours at most.
Everyone Loves a 10 miler
Live Grit Lakefront 10 Miler. This is a no-frills, "runners" race put on by the Chicago Area Runners Association. Parking is free and easy to score, the price is reasonable, course (Montrose Beach) is good and so is the shirt.
Soldier Field 10 Mile. This one starts just outside Soldier Field and you enter the stadium and finish on the field, right at the 50-yd line. It's well organized, you've got the convenience of flushing potties inside Soldier Field before the start and maybe best of all, parking is convenient and FREE!
If you love a good party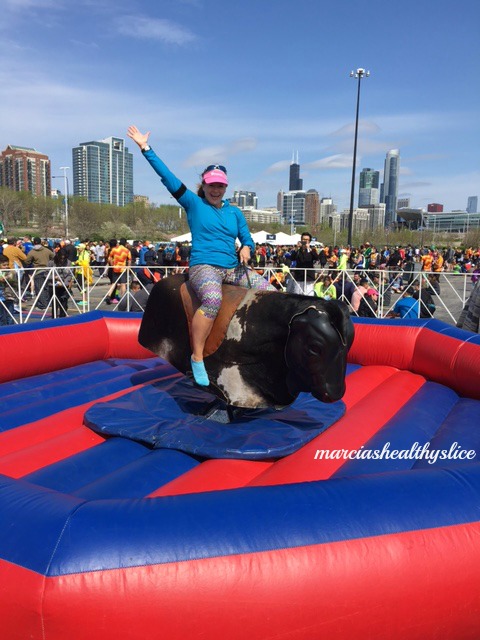 Cinco de Miler. Who doesn't love celebrating Cinco de Mayo with a South of the border-themed race? This one runs on a portion of the Soldier Field 10-mile course. It's a fun race complete with mariachis and plenty of Mexican food at the finish line, along with 2 count 'em TWO mechanical bulls to challenge you. Race shirt and medal are stand outs.
Rock n Roll Chicago Half Marathon. Yes this one happens smack dab in the summer heat of July but it's still a good time. The course gives you a nice tour of Chicago's loop and is packed with plenty of entertainment.  The finish line is a total party complete with lots of food, cold treats to cool you down and a concert. Use code RNRRNB2018 to save $15 when you register.
Chicago Marathon. I couldn't talk about great races without mentioning this one. The Chicago Marathon is one of the World Marathon Majors. The weather can be iffy but it's still a must-run. Its the best way to tour the city and its vibrant neighborhoods and the fans (including yours truly cheering you on at  mile 13) are among the best anywhere.
 Have you run any of these races? What races would you recommend in your area? Did you enter my giveaway?
Loading InLinkz ...