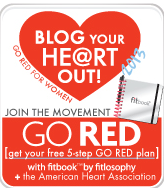 My paternal grandmother died of a heart attack long before I was born. Heck my dad was still a boy when she died. All but one of his sisters died in their 40′s and 50′s. The final one made it to a ripe old 65. Heart disease claimed them all.
My 5 siblings and I watched our dad lead a sedentary life. He'd come home from work, eat dinner and crash in front of the TV. The next morning we'd find bags from cookies and chips left near his TV chair.
It was no surprise when my dad became obese and developed Type II diabetes. As a kid, I made mental notes that I needed to learn from this and not follow in his footsteps.
In his 50′s, dad needed a quintuple bypass. Not 1, not 2 but 3 doctors refused to do the surgery due to the risk. When he finally found someone willing to operate, I was hopeful but doubtful. I said my goodbyes the night before and braced for what seemed to be the inevitable.
That was 16 years ago. Miraculously, my dad survived. I wish I could tell you he's totally revamped his lifestyle and is a fit, active man in his 70′s now but that wouldn't be true. He does somewhat better with food, not so much with exercise. He still really despises veggies. I can say though that since the heart surgery, he has a certain 'fire' about him. A stubbornness. Willfulness. I think he enjoys life more now and doesn't take tomorrow for granted.
Watching him and his siblings navigate through a minefield of heart disease has given me plenty to think about. About living fully, taking chances, about changing what I can and picking my battles. About staying on top of blood sugar and cholesterol and getting my behind in for a stress test instead of poking my head in the sand.
I'm sharing this because it's National Heart Health Awareness Month and women are notorious for ignoring the signs of a heart attack:
Uncomfortable pressure, squeezing, fullness or pain in the center of your chest. It lasts more than a few minutes, or goes away and comes back.
Pain or discomfort in one or both arms, the back, neck, jaw or stomach.
Shortness of breath with or without chest discomfort.
Other signs such as breaking out in a cold sweat, nausea or lightheadedness.
As with men, women's most common heart attack symptom is chest pain or discomfort. But women are somewhat more likely than men to experience some of the other common symptoms, particularly shortness of breath, nausea/vomiting and back or jaw pain.
If you have any of these signs, don't wait more than five minutes before calling for help. Call 9-1-1 and get to a hospital right away.
Has heart disease touched your life?