One of my 2016 goals is to drop 10 lbs. No time like the present to get cracking on that, right?
Now that the glittery confetti of New Years has settled, let's get down to business. While I did not deprive myself through December and the holidays (hello daily ice cream on Marco Island) I didn't go hog wild on the indulgence front either. I stayed fairly consistent with workouts too, although it's my running "off-season", so mileage is on the low side.
Overall December weightloss: -1 lb. (given the holidays and vacay, I'll take it).
I spent the past week or so being mindful of my eating habits to assess where my weak spots are.
I tend to grab a handful (or two) of Thing 1's morning cereal when I pour it for her. I do the same thing with Thing 2 when she gets up
I crave a sweet after lunch, which can spiral into an afternoon of snacking
I've been known to graze while cooking dinner
I like a sweet after dinner, although this one is easier to cut out for me.
All of these behaviors stopped this week.
The plan going forward:
Cut the crap. Stop the mindless grazing because it adds up. This week there have been no more hands in the cereal box. Focus on whole, unprocessed foods. Lean proteins and lots of fresh veggies.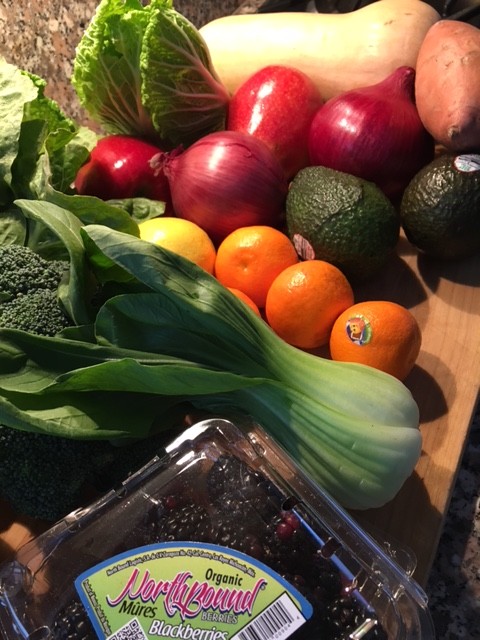 Here's my most recent haul from the farmer's market.
More water. My water before coffee goal is coming along nicely, btw.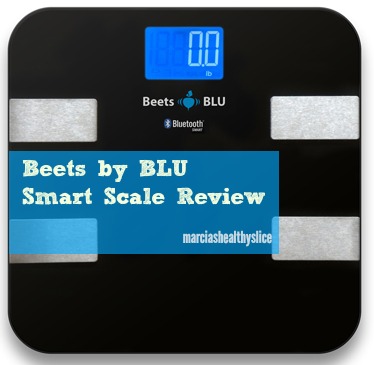 Weigh once a week. I've got an awesome new scale, thanks to Beets by BLU. It measures weight, body mass, muscle mass, and water and syncs wirelessly to an app on my smart phone. Every time I weigh in, progress is tracked and updated on my phone automatically so I can tell if I'm losing weight, gaining muscle, changing BMI etc. over time.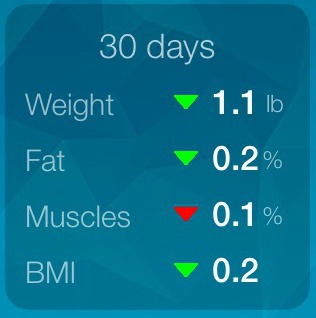 I managed to get everything moving ever so slightly in the downward direction last month. Even muscle mass. Whoops! So far I really like the scale. It's actually fun to use. The only issue I have is sometimes forgetting to bring my phone into the bathroom with me when I weigh. It needs to be there to sync the data. Find the scale on Amazon.
Take body measurements once a month. I took baseline measurements yesterday. Compared to the last time I did this (a couple years ago), the excess weight I'm carrying is in the chest, waist and hips. No surprise there.
Track food intake. The jury is out on this one because historically I'm terrible at this.
Stick with the plan. Easier said than done sometimes, but if I want to run faster, I need to weigh less. That's why I'll be talking about this every Wednesday. To hold me accountable.
What are your tips for lasting weightloss?