You may have seen me getting my yoga on all over Instagram this month. That was Prana and Sweatpink's Flex and Flow Challenge. The truth is I'm no stranger to yoga. I've been down dogging it at home and in studios around the world since I was a teenager. I signed up for my first yoga class at a local YMCA when I was 19 and the rest is history. When I lived overseas in England and Belgium, yoga was like a universal language. I still have friends there I met in the yoga studio.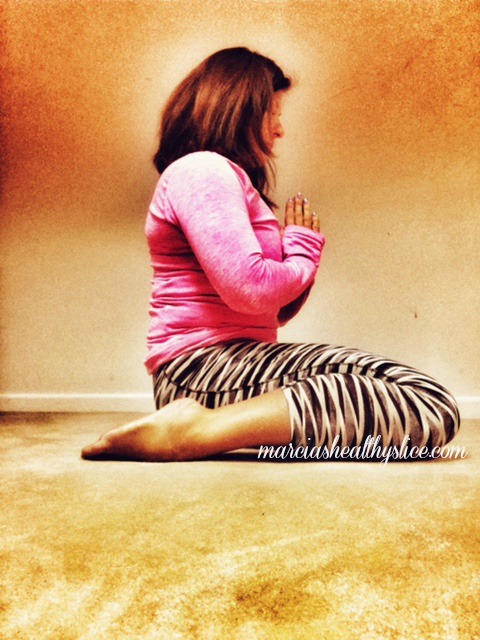 Yoga Benefits
Yoga centers me, challenges me and reminds me to go back to my breath when life gets stressful. It's the yin to my running yang. We all know petrified runner's hamstrings, hip flexors and calves need some extra love.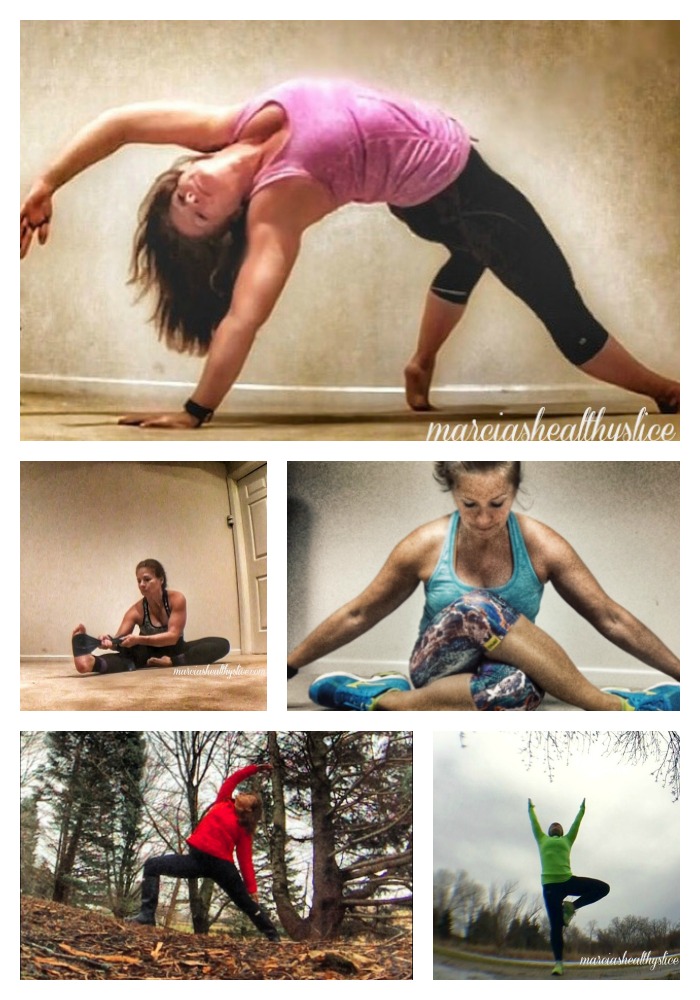 I've been a Prana fan for eons both for yoga wear and street clothes. I love that Prana has partnered with Bluesign® so I'm assured the fabrics meet the highest safety and environmental standards. This means Prana's manufacturing process is free of harsh chemicals that could pollute the air and water supply.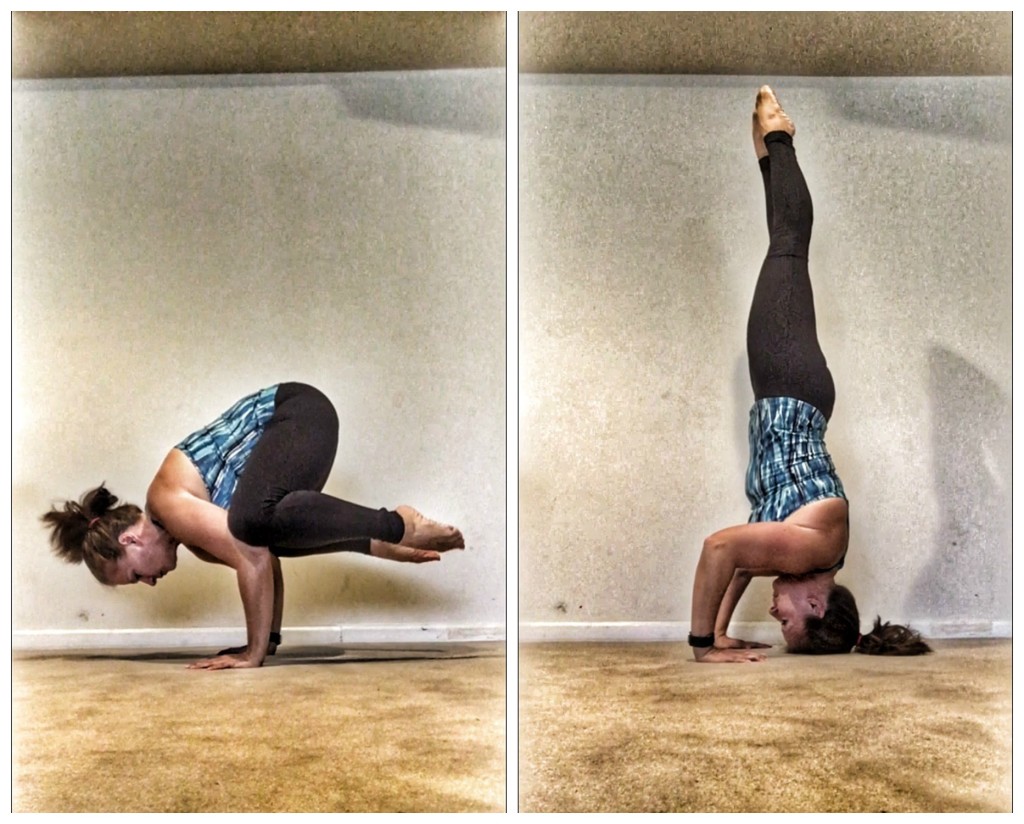 I had a chance to test out Prana's Quinn top. How cute is this blue? It's super soft and comfy. I put it to the test with some inversions. It's been awhile since I did either of these…
…and it was the first time I ever tried these. You just never know what your body is capable of unless you try.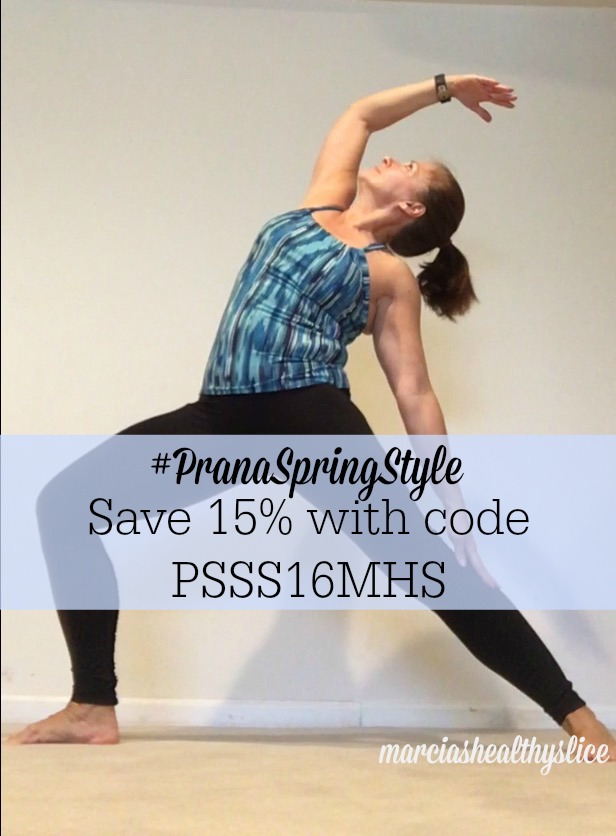 Whether you're looking for a flowy style perfect for yoga or Pilates, or something more fitted and supportive for CrossFit or running, Prana's entire spring collection is filled with fresh prints and beautiful colors and styles.  Take advantage of special discount code PSSS16MHS to save 15%!
What types of clothing will you be updating your spring wardrobe with? Which pieces from Prana's spring collection catch your eye?
I'm linking up with Nicole for Fit & Fashionable Friday.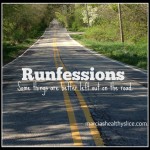 Don't forget to join me next Friday and the last Friday of every month for Runfession Friday! Stop by and linkup your run-, gym-, swim-, heck any confessions will do. I promise you'll feel better!
This post is sponsored by Prana and Fit Approach. All opinions, as always, are my own.