Our first Tuesdays on the Run topic for the year is: What else? Running resolutions. Because I shared my resolutions yesterday, I'm going to stray a little and tell you about my holidays in Florida and the running I did there, among other things.
We arrived in Fort Lauderdale on December 21, 5 days before we were to convene in Naples with the rest of the Caveman's family to celebrate MIL's 75th birthday.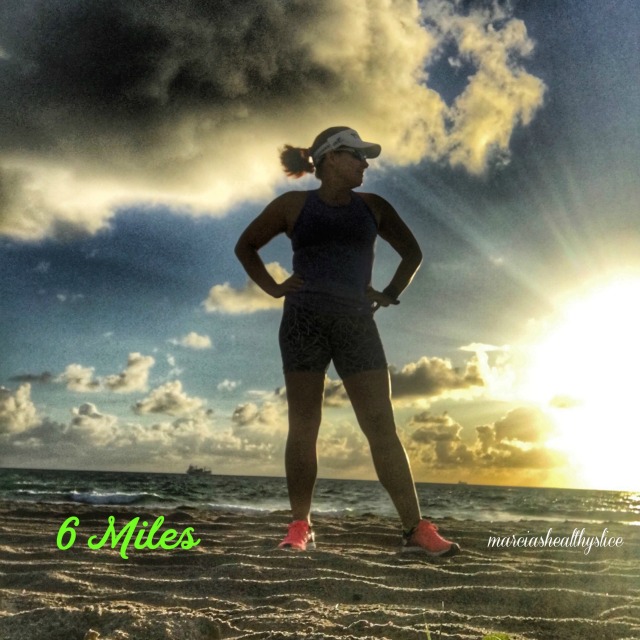 The oceanfront runs at sunrise were an amazing way to start the day. My hamstring is still not 100% so I'm keeping things slow for now, which was perfect because it was a little warm. Not complaining. At. All.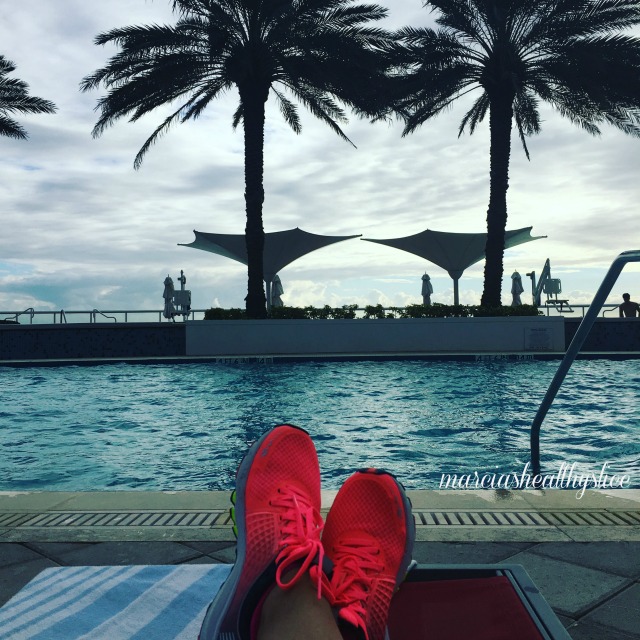 A post-run dip was the perfect way to recover. It wasn't all fun and games though. I was on a mission to find the best cupcakes in Fort Lauderdale.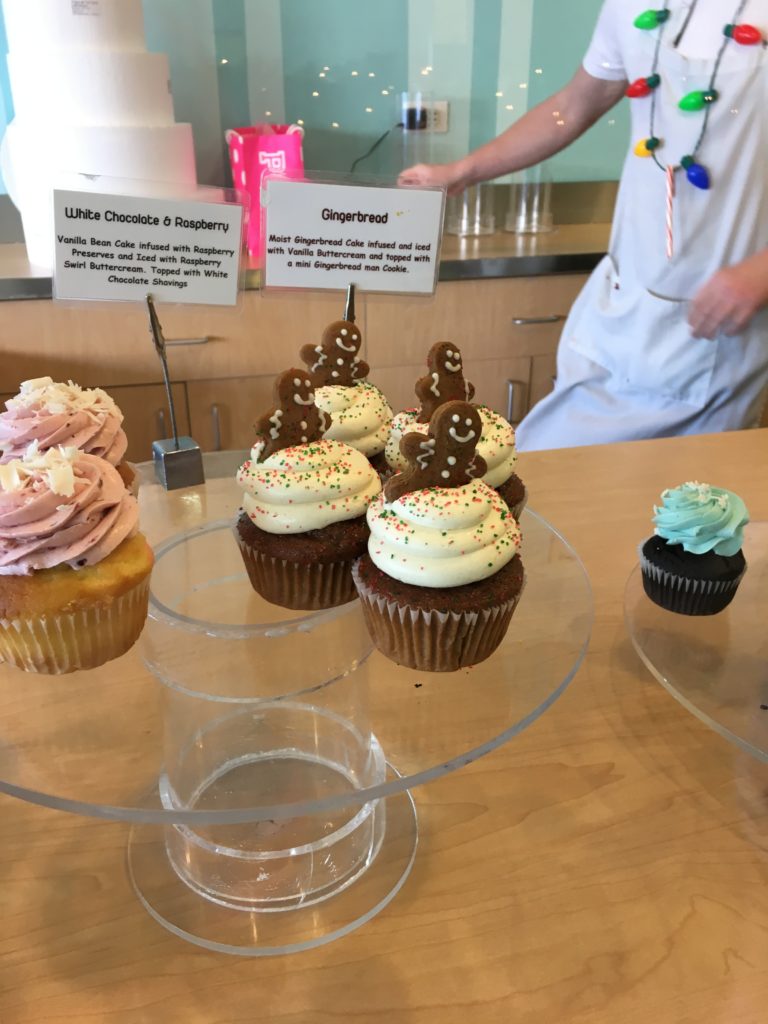 These gingerbread ones from the Sweeter Days Bake Shop did not disappoint.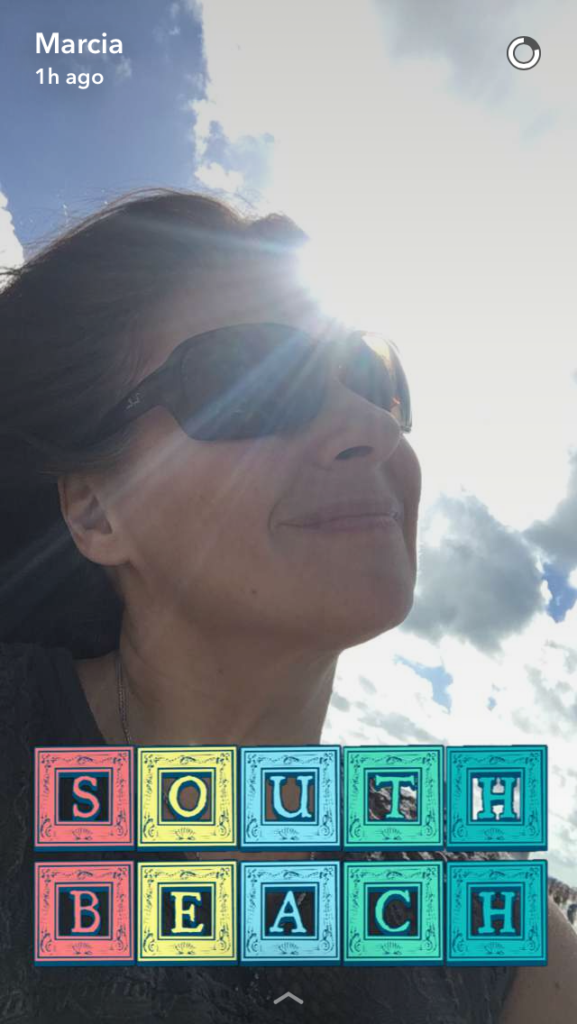 We spent some time in Miami as well. Because why not?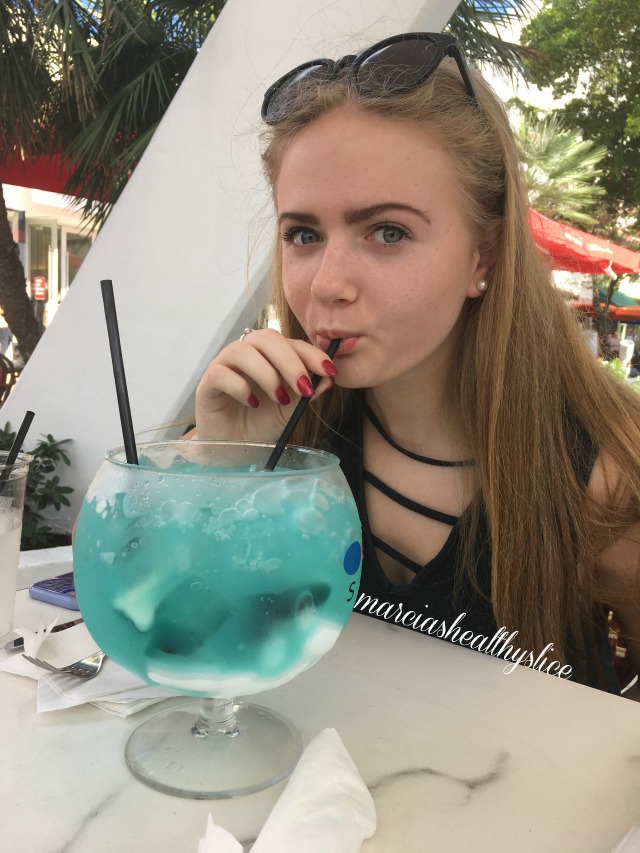 The teenager HAD to hit up the Sugar Factory on Lincoln Road. Who doesn't love a drink with sharks in it?
On Christmas Day we headed to Naples where my MIL rented a house for her birthday celebration. We've been on these kinds of trips before and some…most…of them have not gone that well for various reasons. This time?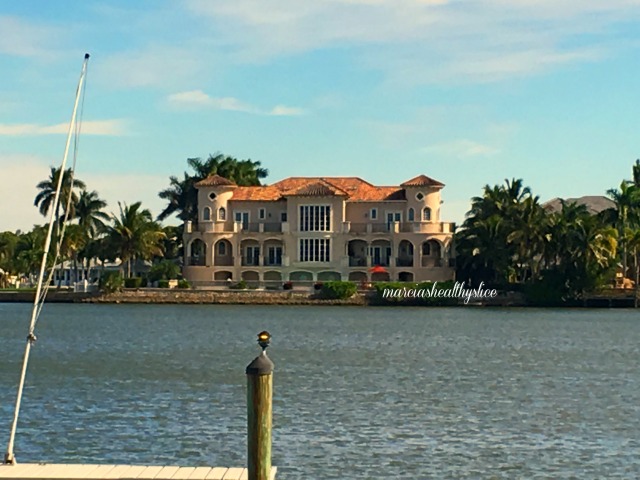 I felt like we'd been dropped off on Fantasy Island when I saw this place.
How sick is this pool?
Despite the luxury abode, MIL was true to form with her tendency for over-involvement and control. She assigned chores, taped up a schedule of who was cooking which meals and brought a van-load of food she'd spent 17 hours making ahead in her kitchen back home across the country. What she did not do this time around, was schedule every minute of every day and flip out if we failed to comply. This made all the difference.
The neighborhood around the house was very conducive to running. I even found a park to include in my loop. Inevitably we'd hit the beach…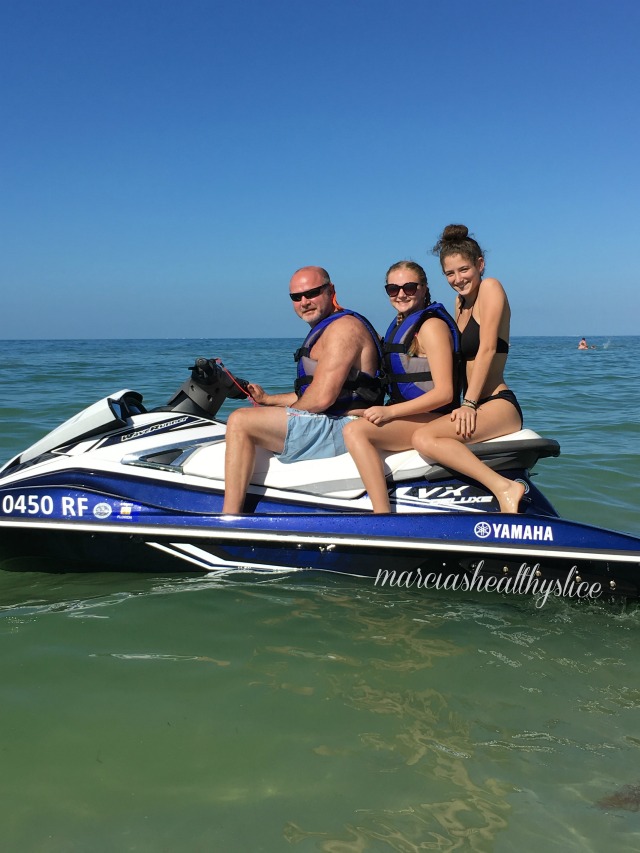 …the jet skis…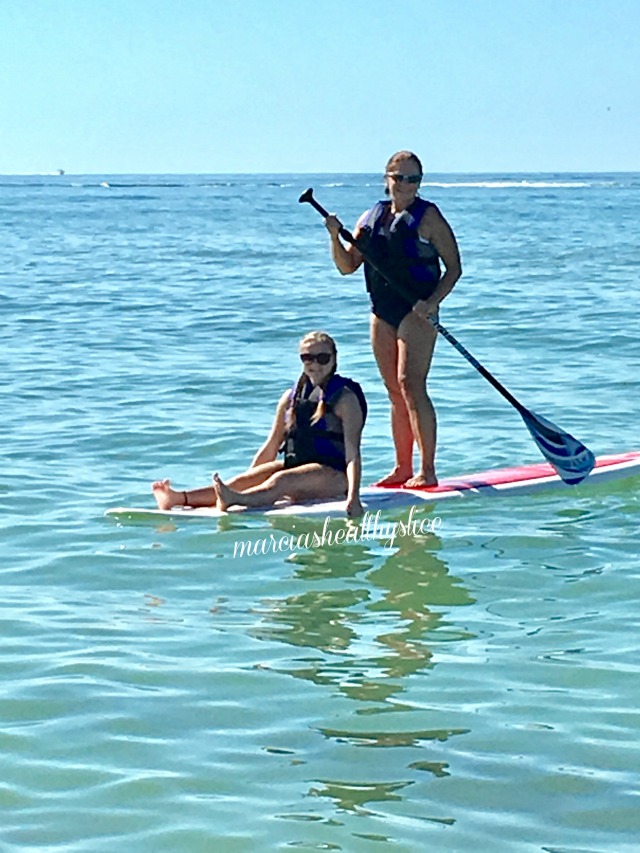 …the SUP…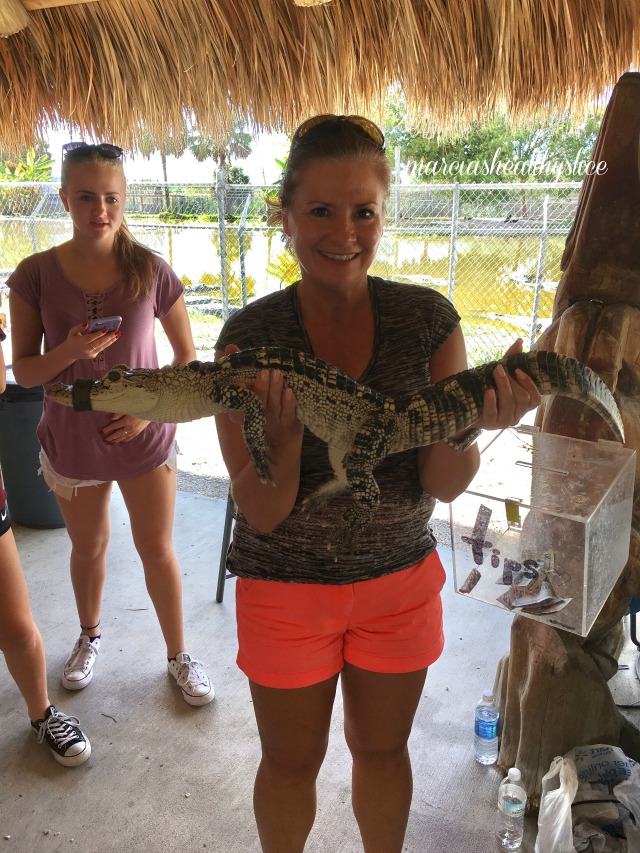 …and even the Everglades. Who knew I was a gator wrangler?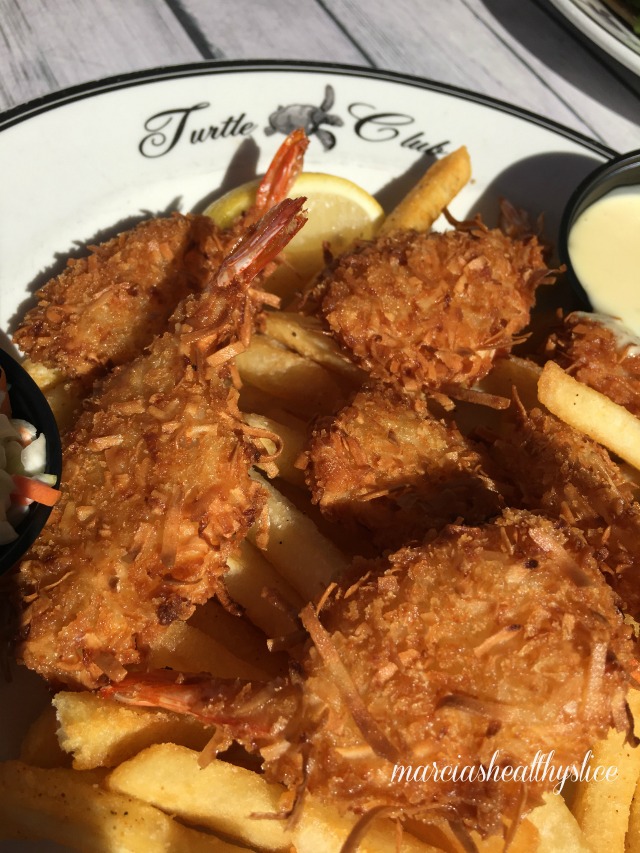 Coconut shrimp on the beach at The Turtle Club was just one of many indulgences.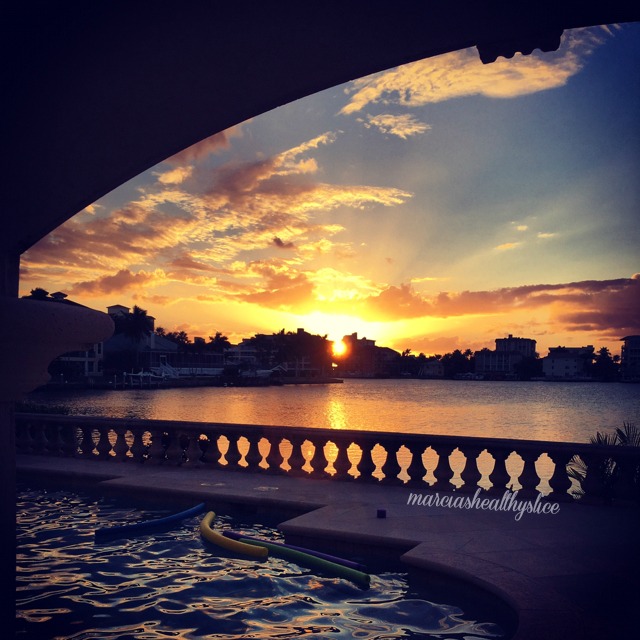 We enjoyed amazing sunsets and saw a couple of good movies: Rogue One and La La Land (I wasn't too sure about this one but I liked it). Overall, there was plenty of sun, sand, vitamin sea and total relaxation to last for awhile until we cook up the next adventure. Now it's back to school, back to the daily grind, and time to stand down from the treats as we push through these dark months of winter.
How was your holiday break? Do you run/workout while on vacation? How do you find running routes in new places? Do you ever vacation with extended family?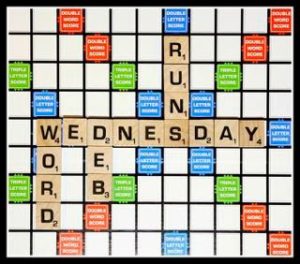 I'm also linking up with Deb for the Wednesday word, which is involvement.
Loading InLinkz ...