It was another roller coaster week. The first full week with the kids back in school. While the end of a break is always a little bit sad to me, especially one that puts us back to the grind in the coldest, darkest part of the year, it was good to get back to routine.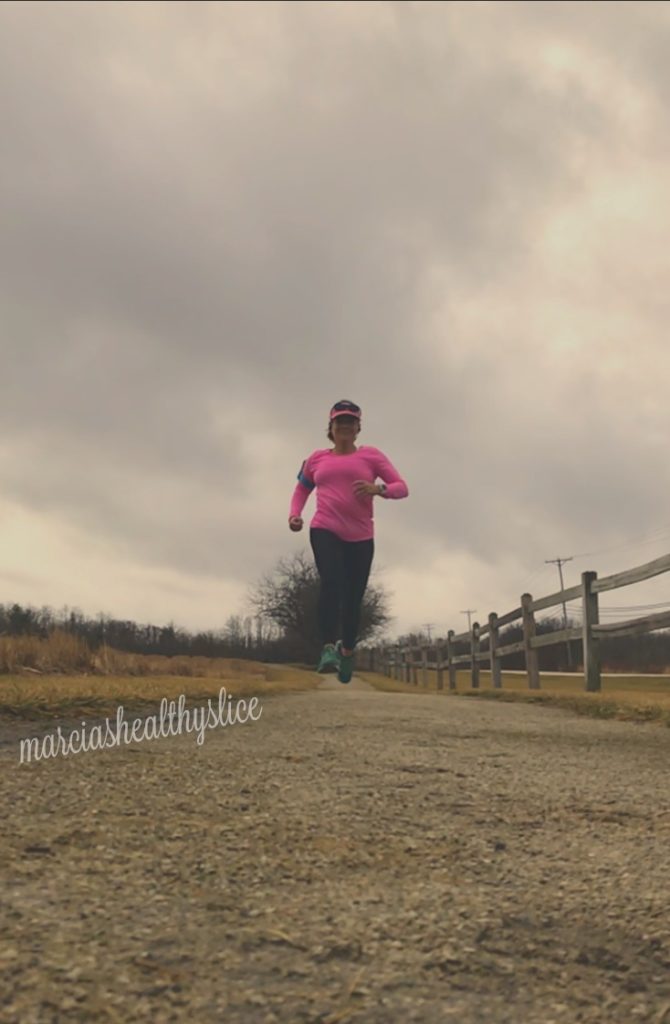 The highlight of the week may have been this jacket-free run in rainy, windy 56 degrees.
Except running-wise, I'm still not back to my routine. The Caveman has had an upper respiratory thing going on for 2 weeks now and while I haven't caught it, it's almost as if I can feel my body fighting it off. Last week's CrossFit session was a killer. The exercises all sounded good to me but when Coach Lucifer ordered 5 rounds, something inside me knew that was a stretch. I considered telling him 3 maybe 4 rounds would be quite enough but then that other voice inside me said "why are you paying a coach if you're not going to listen to him?"
So I did the workout.
5 rounds:
2 minutes rowing
10 step-ups (each leg) w/40 lbs
10 bench press @95
10 Goblet Squats @30 lbs
10 bicep curl w/bar @45
10 each side single arm kettlebell snatch w/deep squat @20
It was challenging but doable, except the single arm snatches got hard in rounds 4 and 5. I was proud to finish but my legs were noodles. I never felt this workout very much in my upper body but my legs were toast. Toast for days. Worse than after any marathon. I pushed my Tuesday run to Wednesday and still then only did a short one.
The truth is: I suspect I'm slipping down the wonky thyroid rabbit hole again. After having my meds "no longer manufactured" back in December, I was without any meds for 2 weeks then on an incorrect dose then a substitution (that costs 5x more) ever since. I'm cold, sluggish and taking on weight as if someone were inflating me, despite exercising and eating well. It's not fun and the super cold weather exacerbates the misery.
Let's get to the hot list
Runlocker Box. Truth: Lots of subscription boxes pass through here. Mostly they contain a bunch of samples. If you've run as long as I have and blogged as long as I have, you've probably already seen most of the stuff. The Runlocker box was different and that's why I've added it to the hot list. It's brand new and the December box contained a great variety: Things I hadn't seen before, had heard of and wanted to try and things I love and want more of.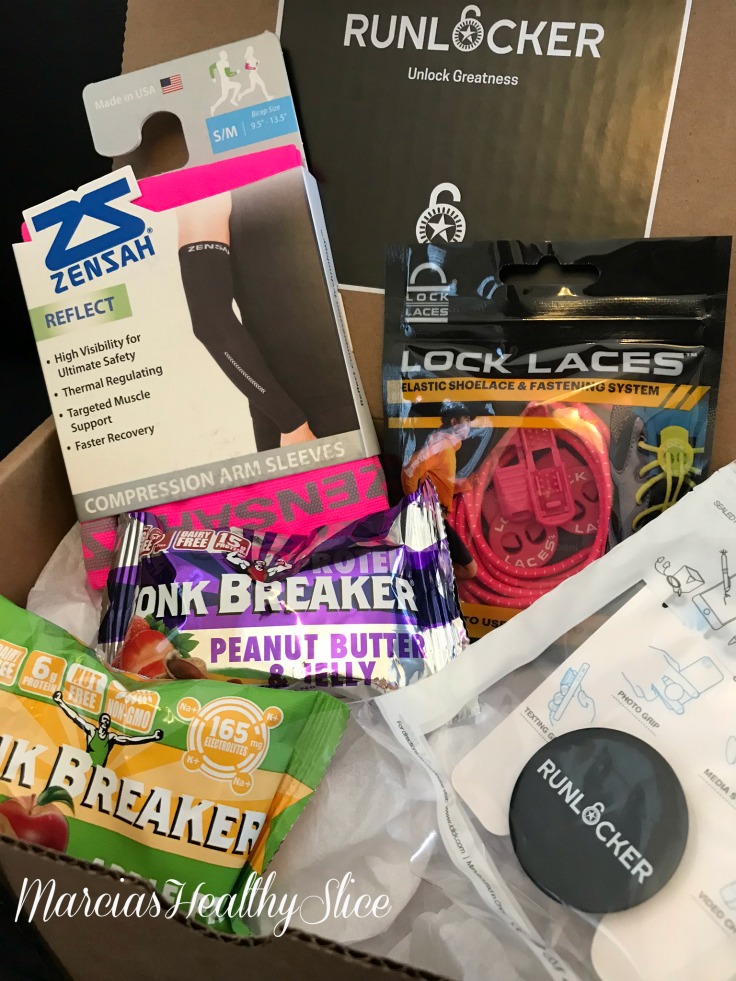 Reflective Arm Sleeves. Zensah makes a quality product and it was really nice to get these in super-fun hot pink. I'll definitely be putting these to good use. Retails for $34.99
Lock Laces. I freaking love these. I started using them when I got into triathlon. I don't like spending $10 a pair on them so getting them in the box was a score. Hot pink ones were an even bigger score.
2 Bonk Breakers. I'd heard of these but never tried until now. Dairy-free, gluten-free, non-GMO. I received one standard bar and one high-protein bar. Both delicious. Retails for $2.75 each.
PopSocket. My kids swear by these but I'd never tried one. Retails for $10
If you get in as an earlybird, the Runlocker Box will run you $37.95 for a single box. The value of the January box came in at over $60 so definitely a good deal. There are also multi-month subscription rates and gift options. Check them out here.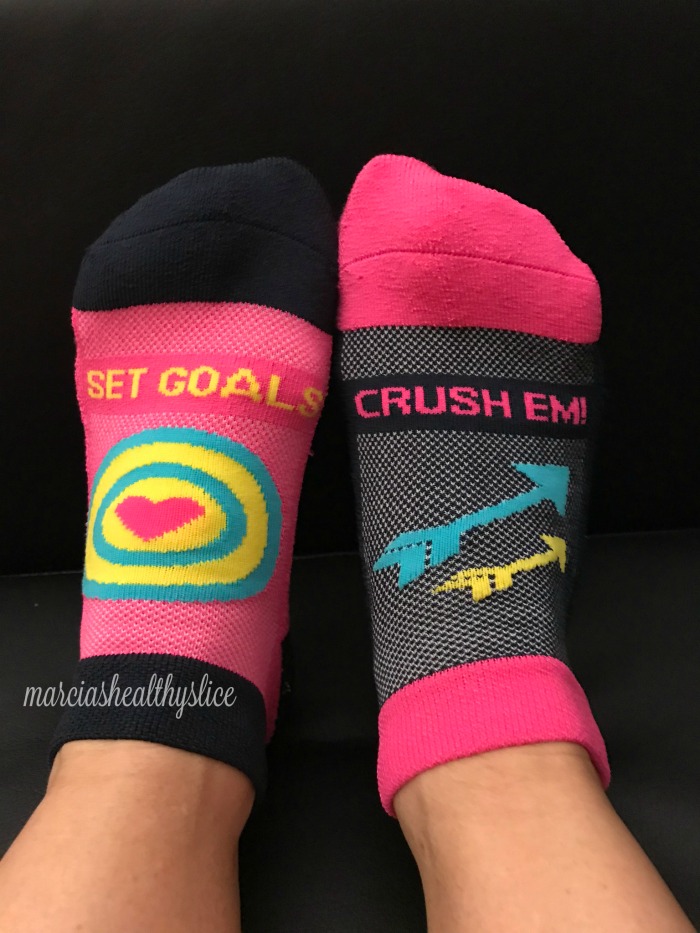 Awhile ago I was sent these fun socks from My Soxy Feet. Who doesn't love inspiration, especially coming from your feet? I've been wearing them to the gym and for running (up to 6 miles) and so far they're great! Comfy, no blisters, no complaints and I love the fun colors and motivating message. Wanna try them for yourself?
WIN IT!
One lucky reader will win their choice of low-cut socks from the My Soxy Feet catalog.
How was your week? Have you tried a subscription box? What's the longest you've been sore from a workout?
I'm linking up with Holly and Wendy for the Weekly Wrap.